May 10th, 2010 by
Gavok
| Tags:
avengers
,
Batman
,
black panther
,
darkstalkers
,
hellboy
,
incorruptible
,
iron man
,
irredeemable
,
nova
,
panels
,
red robin
,
spider-man
,
thor
,
wolverine
Time for another go at TWiP, including a rare couple panels from Esther. Also, reader Space Jawa tossed in a panel from Thor and the Warriors Four. If you really dig a comic that you see we aren't reading and want to toss us a scan, by all means. Email's on the top right.
Tossed in the few Free Comic Book Day issues I've had time to read.
Astonishing Spider-Man and Wolverine #1
Jason Aaron and Adam Kubert

Atomic Robo Free Comic Book Day
Brian Clevinger, Scott Wegener and others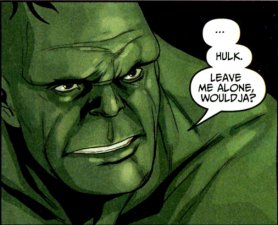 Avengers: The Origin #2
Joe Casey and Phil Noto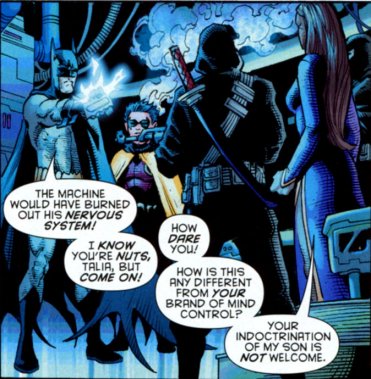 Batman and Robin #12
Grant Morrison, Andy Clarke and Dustin Nguyen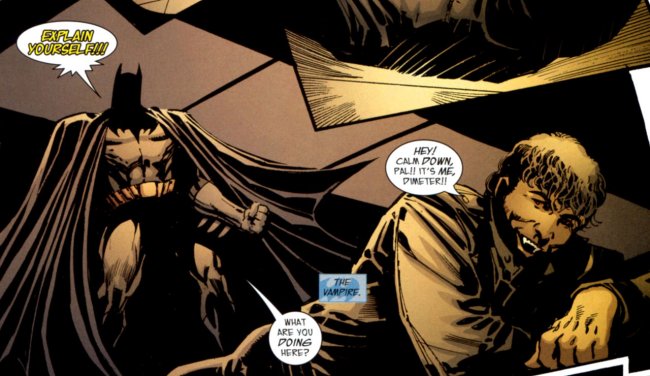 Batman Confidential #44
Kevin VanHook and Tom Mandrake

Black Panther/Captain America: Flags of Our Fathers #2
Reginald Hudlin and Denys Cowan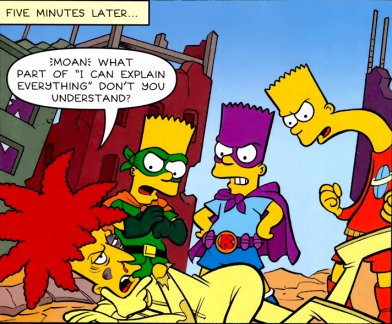 Bongo Comics Free-For-All
Ian Boothby, John Delaney and many others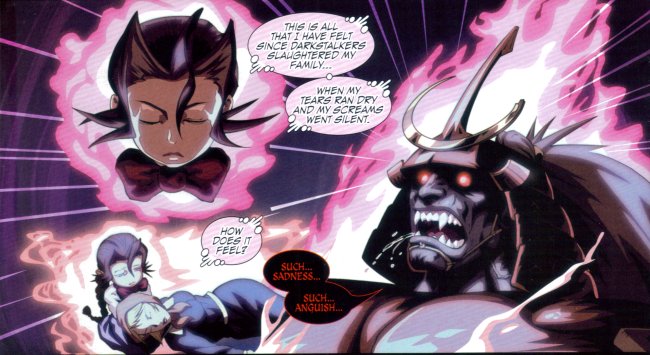 Darkstalkers: The Night Warriors #2
Ken Siu-Chong, Eric Vedder and Joe Vriens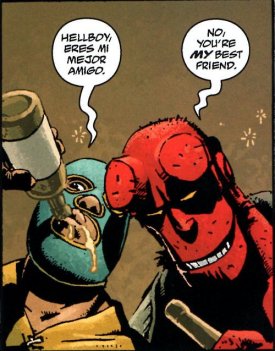 Hellboy in Mexico
Mike Mignola and Richard Corben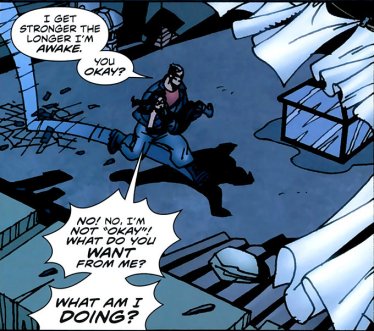 Incorruptible #5
Mark Waid and Horacio Domingues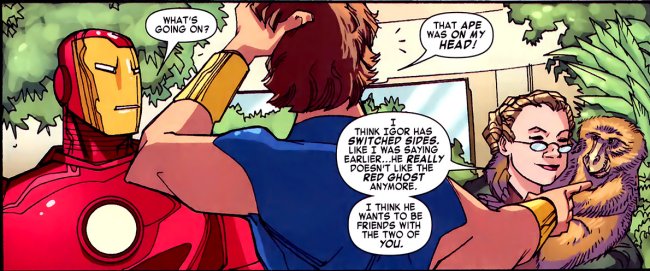 Iron Man/Nova Free Comic Book Day
Paul Tobin and Craig Rousseau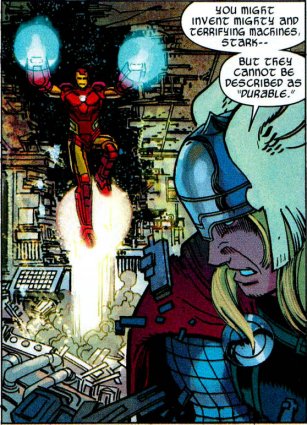 Iron Man/Thor Free Comic Book Day
Matt Fraction and John Romita Jr.
Irredeemable #13
Mark Waid and Diego Barreto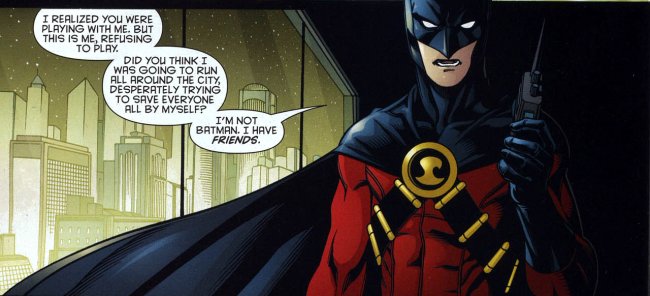 Red Robin #12
Christopher Yost and Marcus To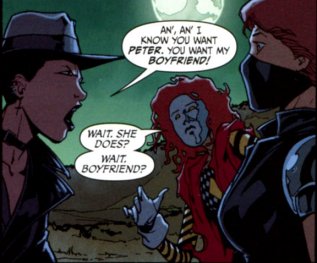 Secret Six #21
Gail Simone and J. Calafiore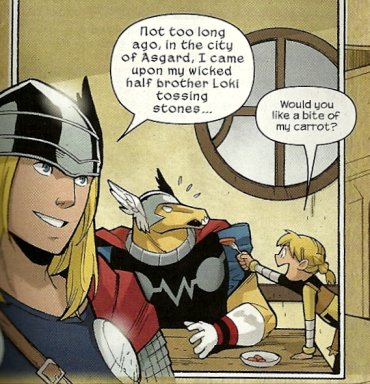 Thor and the Warriors Four #2
Alex Zalben, Gurihiru and Colleen Coover

Toy Story Free Comic Book Day
Jesse Blaze Snider and Nathan Watson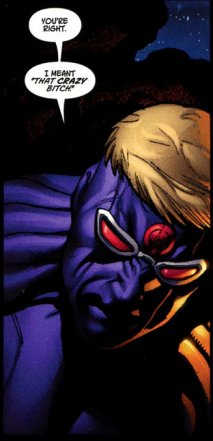 Ultimate Comics New Ultimates #2
Jeph Loeb and Frank Cho
Yes, even for free, I can't bring myself to care about reading that War of the Supermen stuff. And I LIKE Superman!
Similar Posts: