February 10th, 2013 Posted by Gavok
Hello nice people. This week it's me reading way too much superhero comic junk, Gaijin Dan reading way too much manga, Brobe sending in a chunk of stuff and a little something-something from Was Taters, Space Jawa and Jody.
I should feel alarmed that I'm enjoying Thunderbolts, even though I know that Way will do me wrong like he always does. Then again, to paraphrase Mitch Hedberg, we eat every apple knowing that it'll become a core.
Unleash the panels!

Animal Man #17
Jeff Lemire, Scott Snyder, Steve Pugh and Timothy Green II

Avengers #5
Jonathan Hickman and Adam Kubert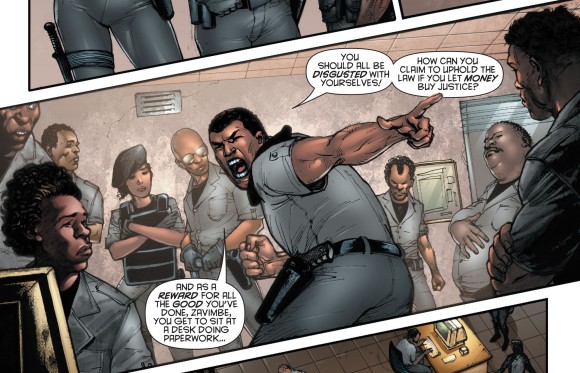 Batwing #17
Fabian Nicieza and Fabrizio Fiorentino