February 10th, 2013 by
Gavok
| Tags:
hellboy
,
panels
,
transformers
Hello nice people. This week it's me reading way too much superhero comic junk, Gaijin Dan reading way too much manga, Brobe sending in a chunk of stuff and a little something-something from Was Taters, Space Jawa and Jody.
I should feel alarmed that I'm enjoying Thunderbolts, even though I know that Way will do me wrong like he always does. Then again, to paraphrase Mitch Hedberg, we eat every apple knowing that it'll become a core.
Unleash the panels!

Animal Man #17
Jeff Lemire, Scott Snyder, Steve Pugh and Timothy Green II

Avengers #5
Jonathan Hickman and Adam Kubert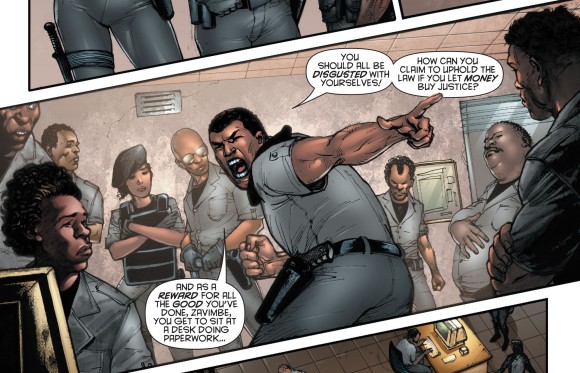 Batwing #17
Fabian Nicieza and Fabrizio Fiorentino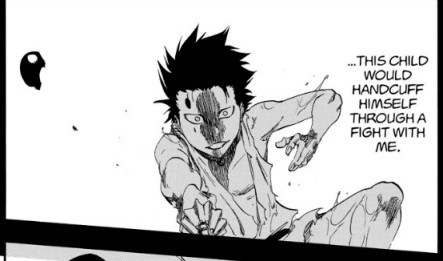 Bleach #525
Tite Kubo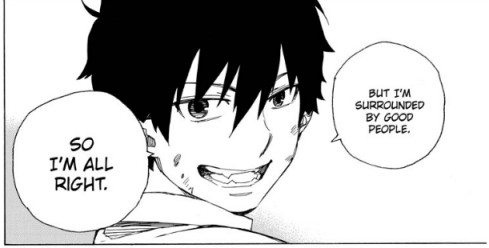 Blue Exorcist #43
Kazue Kato

Cross Manage #19
KAITO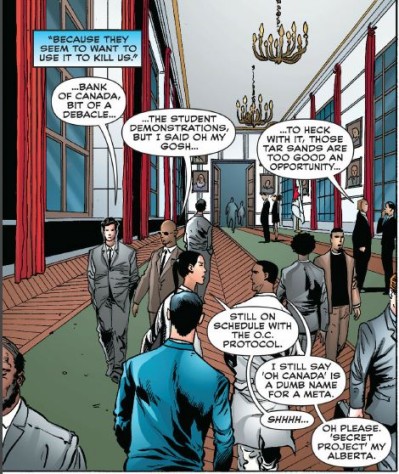 Dial H #9
China Mieville and Alberto Ponticelli

Dragon Ball Z #1
Akira Toriyama
Hellboy in Hell #3 (Jody's pick)
Mike Mignola
Hellboy in Hell #3 (Brobe's pick)
Mike Mignola
My Little Pony: Friendship is Magic #3
Katie Cook and Andy Price
Naruto #618
Masashi Kishimoto
New Avengers #3
Jonathan Hickman and Steve Epting
Nisekoi #60
Naoshi Komi
One Piece #697
Eiichiro Oda
One-Punch Man #3
ONE and Yusuke Murata
Red She-Hulk #62
Jeff Parker, Carlo Pagulayan and Wellinton Alves
Rurouni Kenshin: Restoration #8
Nobuhiro Watsuki
Secret Avengers #37
Rick Remender and Matteo Scalera
Stormwatch #17
Peter Milligan and Will Conrad
Swamp Thing #17
Scott Snyder, Jeff Lemire and Andrew Belanger
Teenage Mutant Ninja Turtles #18
Kevin Eastman, Tom Waltz and Ben Bates
Thunderbolts #4
Daniel Way and Steve Dillon
Toriko #220
Mitsutoshi Shimabukuro
Transformers: More Than Meets The Eye #13
James Roberts and Guido Guidi
Transformers Spotlight: Megatron
Nick Roche
Ultimate Spider-Man #20
Brian Michael Bendis and Sara Pichelli
Venom #31
Cullen Bunn and Declan Shalvey
Winter Soldier #15
Jason Latour and Nic Klein
It's hit me that DC's Rotworld saga is about 45 issues in length (18 issues of Animal Man and Swamp Thing each, two #0's, two annuals and a handful of Frankenstein tie-ins). Not exactly hating it at this point, but I'd really appreciate it if it would finally get around to ending.
As a man who loves himself some mashups, I absolutely love this super mashup to celebrate that which is rock.
Similar Posts: