September 12th, 2010 by
Gavok
| Tags:
adolf hitler
,
batgirl
,
Batman
,
booster gold
,
daken
,
iron fist
,
irredeemable
,
joker
,
panels
,
red robin
,
spider-man
,
thor
,
ultimate avengers
It's a nice mix this week from me, David and regular/guest contributor Was Taters. Almost an equal amount of panels all around. Naturally, I had to choose a New Avengers panel with Iron Fist's flashy new duds on it. Note to Marvel: keep this a thing. Relaunch his book and make that his new status quo costume. Or just relaunch his book.
Taters and I disagreed on which Batgirl panel to go with, but I went with her idea. Can't believe someone turns down the image of Bela Lugosi riding a segway.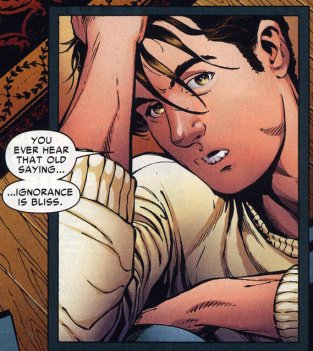 Amazing Spider-Man #641
Joe Quesada, Paolo Rivera, Stan Lee and Marcos Martin

Amazing Spider-Man #642
Mark Waid, Paul Azaceta, Stan Lee and Marcos Martin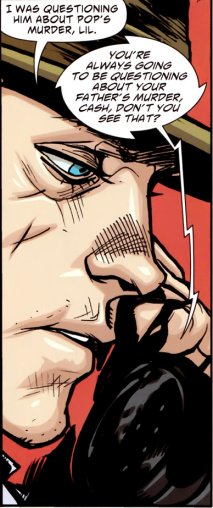 American Vampire #6
Scott Snyder and Rafael Albuquerque

Batgirl #14
Bryan Q. Miller and Lee Garbett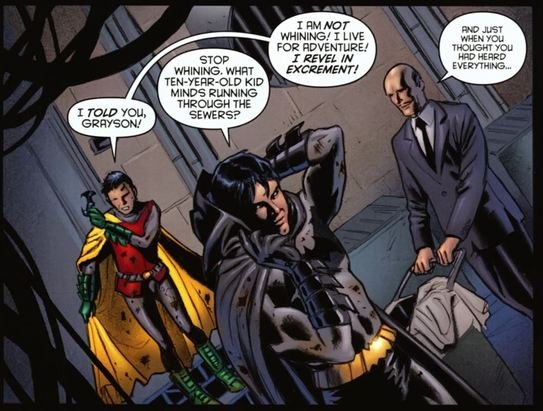 Batman #703
Fabien Nicieza and Cliff Richards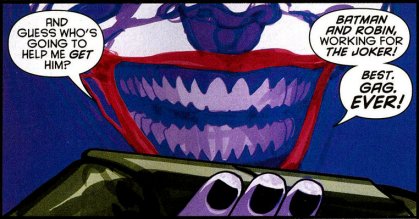 Batman and Robin #14
Grant Morrison and Frazer Irving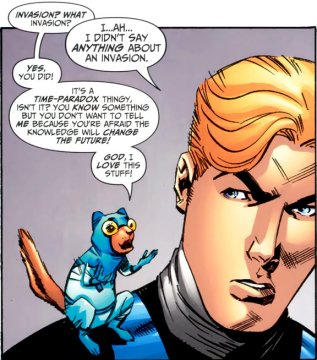 Booster Gold #36
Keith Giffen, J.M. DeMatteis and Pat Olliffe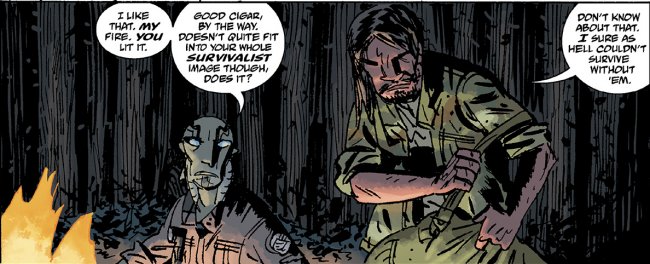 B.P.R.D. Hell on Earth: New World #2
Mike Mignola, John Arcudi and Guy Davis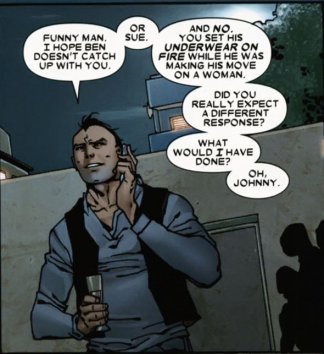 Daken: Dark Wolverine #1
Dan Way, Marjorie Liu and Giuseppe Camuncoli
Green Lantern #57
Geoff Johns and Doug Mahnke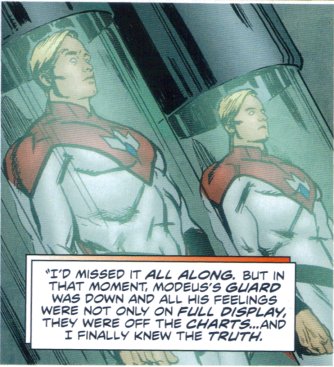 Irredeemable #17
Mark Waid and Peter Krause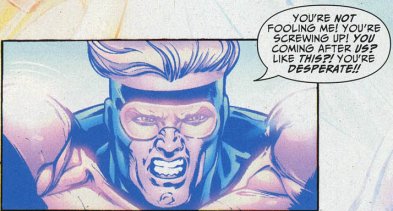 Justice League: Generation Lost #9
Judd Winick and Fernando Dagnino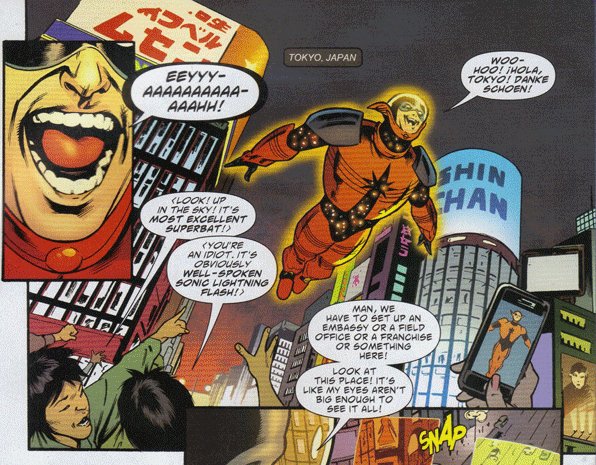 Mighty Crusaders #3
Eric S. Trautmann, Brandon Jerwa, Carlos Rodriguez and Sergio Arino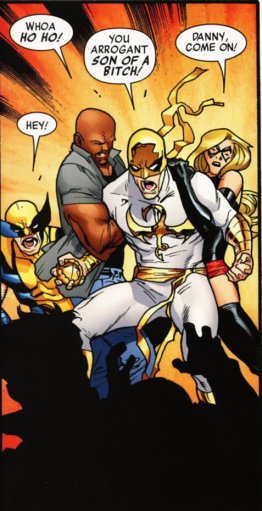 New Avengers #4
Brian Michael Bendis and Stuart Immonen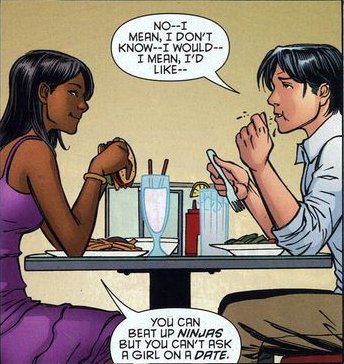 Red Robin #16
Fabian Nicieza and Marcus To
Thanos Imperative #4
Dan Abnett, Andy Lanning and Miguel Sepulveda

Thor: The Mighty Avenger #4
Roger Langridge and Chris Samnee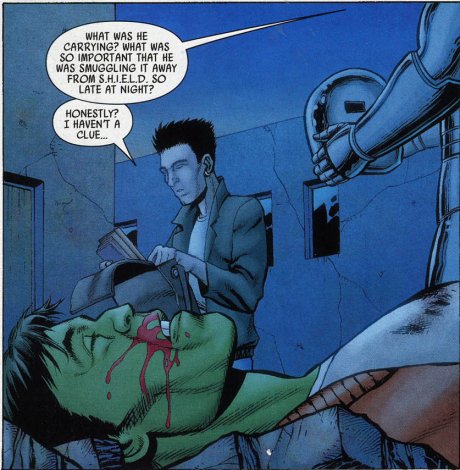 Ultimate Avengers 3 #2
Mark Millar and Steve Dillon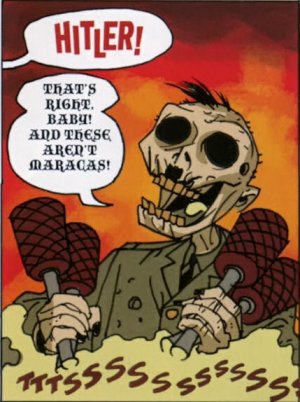 Weird War Tales
Darwyn Cooke, Ivan Brandon, Nic Klein, Jan Strnad and Gabriel Hardman
My comic shop didn't get Welcome to Tranquility and they ran out of Deadpool Corps. Ah, well. No big loss. To make up for it, here is a superhero thing I remember from my childhood that is fortunately on YouTube.
Similar Posts: