September 12th, 2010 Posted by Gavok
It's a nice mix this week from me, David and regular/guest contributor Was Taters. Almost an equal amount of panels all around. Naturally, I had to choose a New Avengers panel with Iron Fist's flashy new duds on it. Note to Marvel: keep this a thing. Relaunch his book and make that his new status quo costume. Or just relaunch his book.
Taters and I disagreed on which Batgirl panel to go with, but I went with her idea. Can't believe someone turns down the image of Bela Lugosi riding a segway.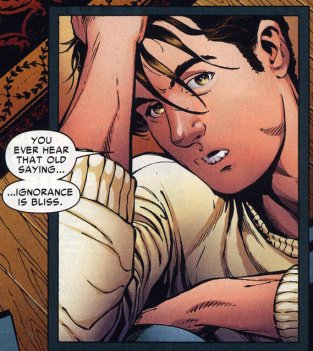 Amazing Spider-Man #641
Joe Quesada, Paolo Rivera, Stan Lee and Marcos Martin

Amazing Spider-Man #642
Mark Waid, Paul Azaceta, Stan Lee and Marcos Martin