March 21st, 2010 by
david brothers
| Tags:
Colored Commentary
,
hulk
,
mark millar
,
punisher
,
ultimate avengers
Mark Millar's much-ballyhooed Ultimate Avengers is introducing two new characters to the Ultimate universe: "Nerd Hulk," which is pretty self-explanatory, and something he's been calling "African-American Hulk."
CBR just released advance solicits for the June Ultimate books, which covers Ultimate Avengers 2, Ultimate Spider-Man, and Ultimate X. Check out the Ultimate Avengers 2 solicitation:
ULTIMATE COMICS AVENGERS 2 #3 & #4
Written by MARK MILLAR
Pencils & Cover by LEINIL FRANCIS YU
Nick Fury's Avengers have assembled: Black Widow, The Punisher, a new Hulk, War Machine and Hawkeye are souped-up and ready to face Hell…literally. Evil's emissary comes in the form of The Ghostrider, a mysterious new villain sent to collect Satan's debts: human lives. But how do you fight the devil and his men? With big guns and even bigger cojones. Who lives, who survives? Who knows? But it'll be one hellish ride!! Join superstars MARK MILLAR and LEINIL FRANCIS YU in another heart-pumping adventure!
32 PGS./Parental Advisory …$3.99
And the cover image: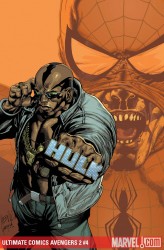 Well, there's your "African-American Hulk."
I mean, honestly? Where is this guy from, 1987?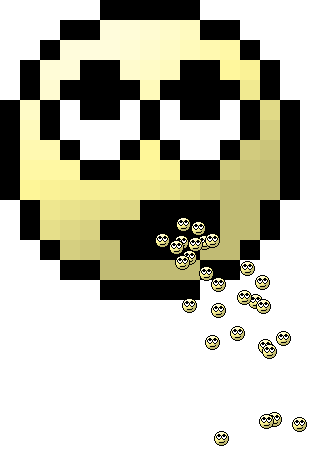 Similar Posts: