June 13th, 2010 by
Gavok
| Tags:
amadeus cho
,
avengers academy
,
Batman
,
blue beetle
,
booster gold
,
bullseye
,
buzzard
,
captain america
,
deadpool
,
ghost rider
,
heralds
,
iron man
,
justice league
,
panels
,
ragdoll
,
shield
,
thor
Ah, what a world we live in where Booster Gold himself (well, Keith Giffen too, I guess) is the one carrying DC these days. Let's get with the panels.

Avengers Academy #1
Christos Gage and Mike McKone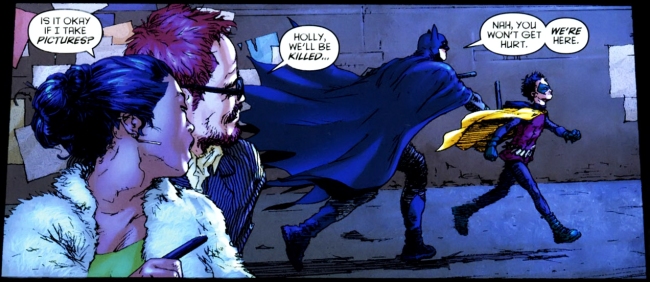 Batman #700
Grant Morrison, Tony Daniel, Frank Quitely, Scott Kolins, Andy Kubert and David Finch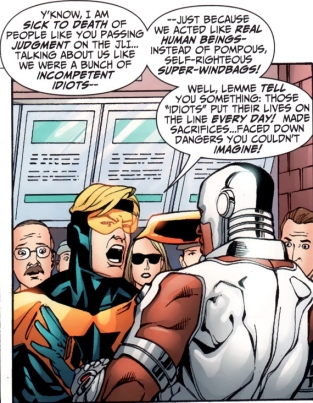 Booster Gold #33
Keith Giffen, J.M. DeMatteis and Chris Batista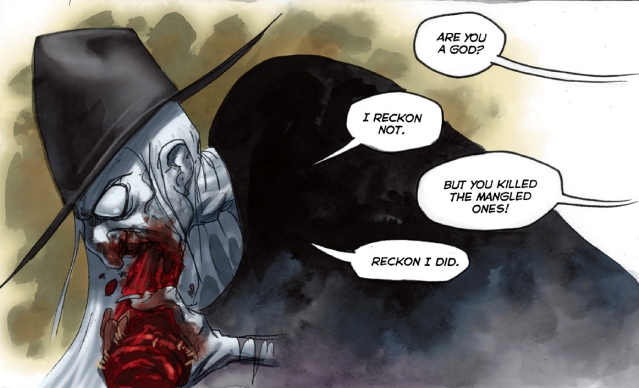 Buzzard #1
Eric Powell and Kyle Hotz

Captain America #606
Ed Brubaker, Butch Guice, Sean McKeever and David Baldeon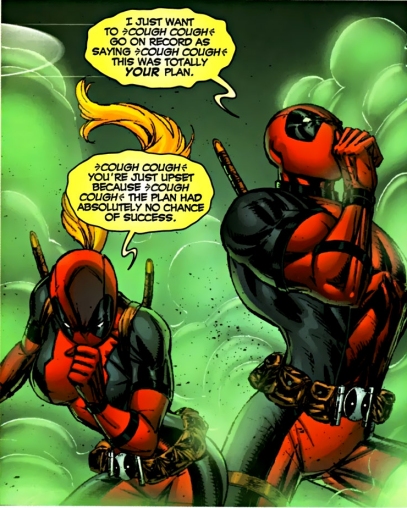 Deadpool Corps #3
Victor Gischler and Rob Liefeld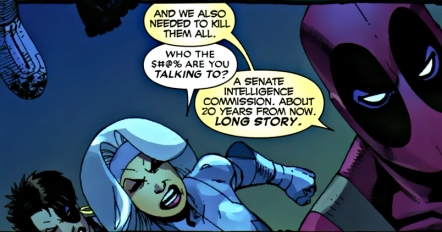 Deadpool: Wade Wilson's War #1
Duane Swierczynski and Jason Pearson

Heralds #2
Kathryn Immonen, Tonci Zonjic and James Harren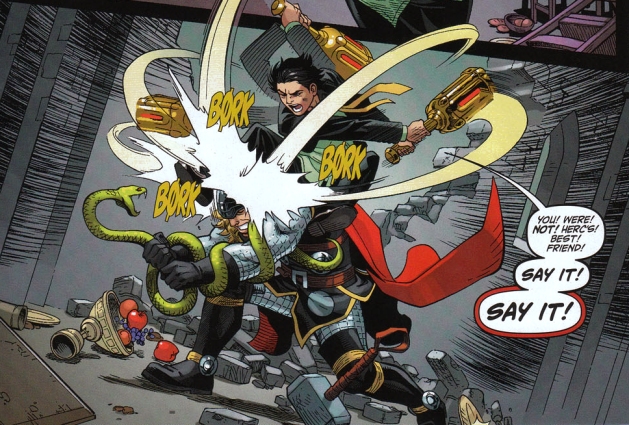 Heroic Age: Prince of Power #2
Greg Pak, Fred Van Lente and Reilly Brown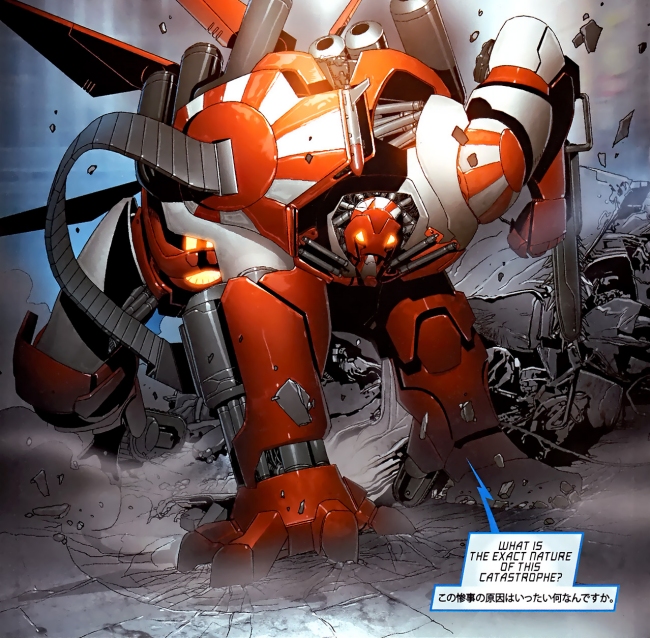 Invincible Iron Man #27
Matt Fraction and Salvador Larroca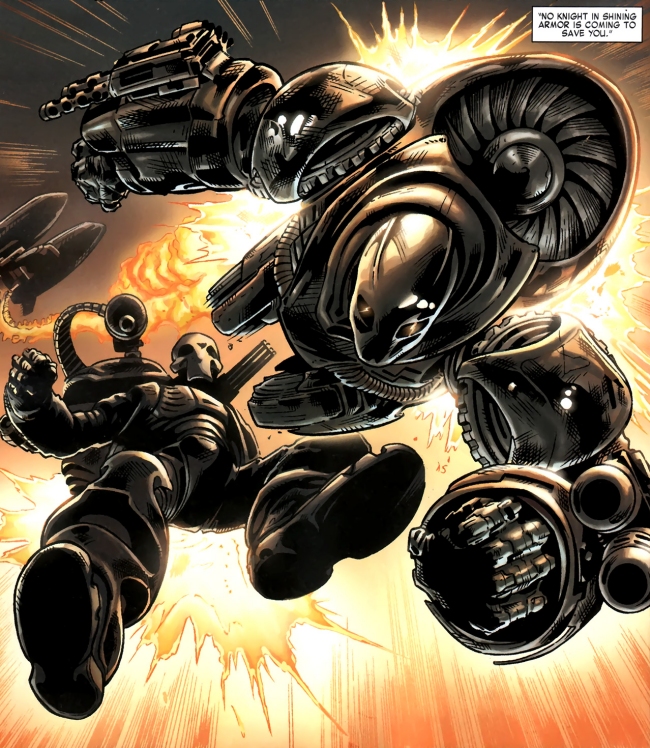 Iron Man: Noir #3
Scott Snyder and Manuel Garcia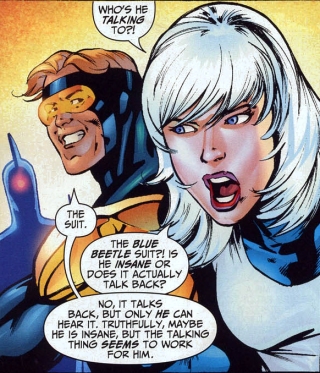 Justice League: Generation Lost #3
Judd Winick, Keith Giffen and Fernando Dagnino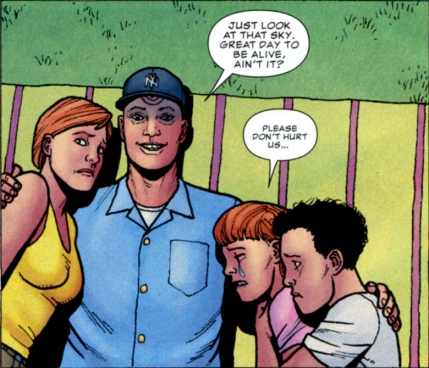 Punisher MAX #8
Jason Aaron and Steve Dillon

Rawhide Kid #1
Ron Zimmerman and Howard Chaykin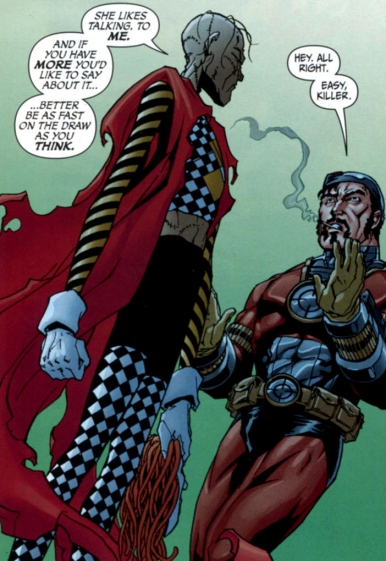 Secret Six #22
Gail Simone and J. Calafiore

S.H.I.E.L.D. #2
Jonathan Hickman and Dustin Weaver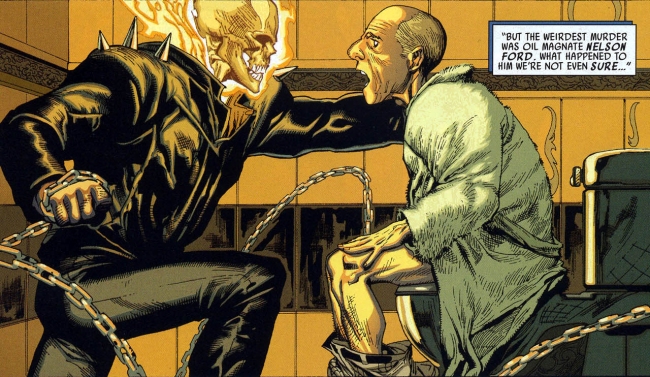 Ultimate Avengers 2 #3
Mark Millar and Leinil Francis Yu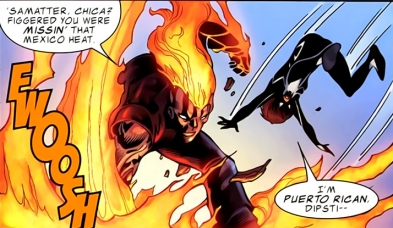 Young Allies #1
Sean McKeever and David Baldeon
Ultimate Avengers had a shocking lack of "Millar rolleyes" in it. Here's hoping he can keep that up. Meanwhile, Jason Aaron's depiction of Bullseye in the MAXverse is increasingly disturbing by the panel. Not as disturbing as the revelation that there's a Fancy Dan MAX out there.
I waver on Deadpool Corps, but I thought this issue was mostly a pretty good one. Unfortunately, there's a major screw-up in the art. They fight these gold alien guys, but repeatedly refer to them as blue.
Similar Posts: