October 20th, 2013 Posted by Gavok
Why, hello! Big week of panels, including Two-Face's lame-ass New 52 origin. Because who cares about Two-Face when Tomasi needs to push his forgettable female gangster character?
I've shown up in a couple little features at Den of Geek US over the past couple of days based on my Comic Con experiences. Here's me as Wreck-It Ralph photobombing people and here's me as Wreck-It Ralph just hanging out with other cosplayers with commentary by me as Ralph.
Help comes from Matlock, Gaijin Dan, Brobe and Space Jawa. Let's get to it.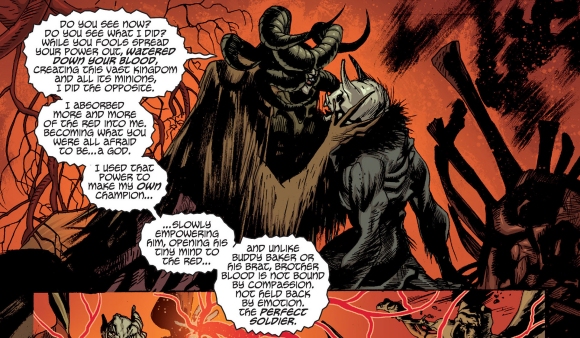 Animal Man #24 (Gavin's pick)
Jeff Lemire and Rafael Albuquerque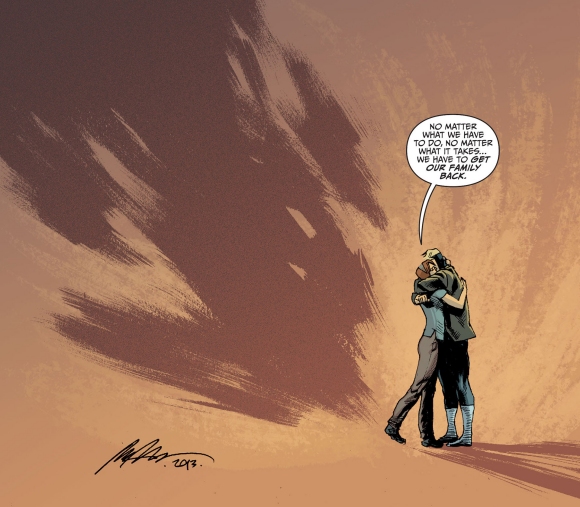 Animal Man #24 (Matlock's pick)
Jeff Lemire and Rafael Albuquerque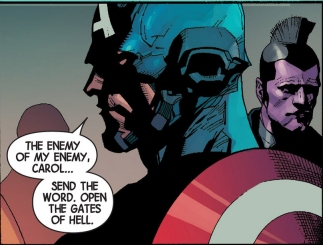 Avengers #21 (Matlock's pick)
Jonathan Hickman and Leinil Francis Yu