August 29th, 2010 Posted by Gavok
Due to extenuating circumstances, I wasn't able to do ThWiP last week, so it's been accumulated into this week's update. For last week's picks, I'm disappointed in David for choosing that specific Avengers Academy panel when the true honors should have gone to Reptil asking a disgruntled Cain Marko if he can say, "Nothing can stop the Juggernaut!" for his amusement. Was Taters rejoins the show once again, unable to choose between panels for Superman/Batman, so we went with both.
Warning: there is something really fucked up going on with Hal Jordan's hands in the Legacies image and you won't be able to stop yourself from staring at it.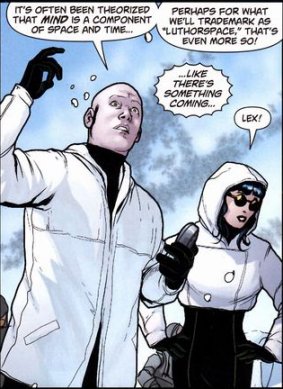 Action Comics #892
Paul Cornell, Pete Woods, Pere Perez, Jeff Lemire and Pier Gallo

Age of Heroes #4
Elliott Kalan, Brendan McCarthy and others