April 4th, 2010 by
Gavok
| Tags:
a-team
,
daken
,
deadpool
,
frankencastle
,
green hornet
,
incorruptible
,
mr t
,
panels
,
punisher
,
spider-man
Quick one today due to a short week. Of course, I've already covered Prelude to Deadpool Corps #5 in this post, but I added it in anyway. I've been hearing that I should be getting my ass in gear and catching up with Hickman's Fantastic Four, so hopefully I will have done that by his next issue.
Hey, want to see something great? Pretend the second panel is the answer to the first panel.

Amazing Spider-Man #627
Roger Stern and Lee Weeks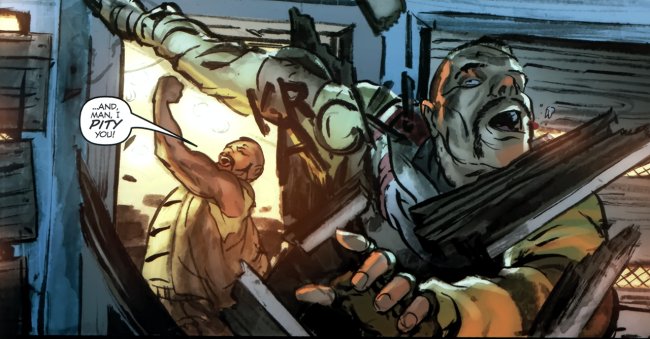 The A-Team: War Stories: BA
Chuck Dixon, Erik Burnham and Casey Maloney

Blackest Night #8
Geoff Johns and Ivan Reis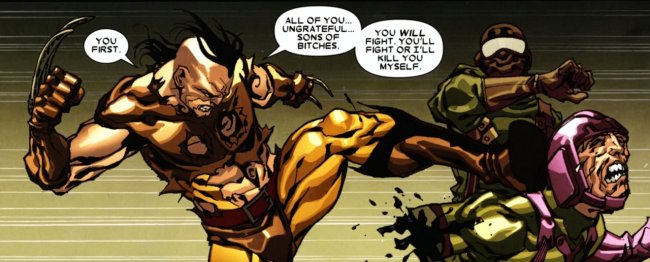 Dark Wolverine #84
Daniel Way, Marjorie Liu and Giuseppe Camuncoli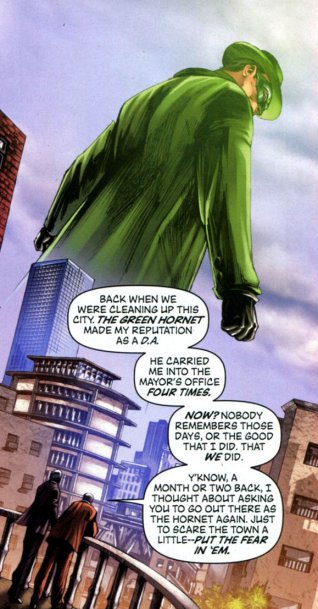 The Green Hornet #2
Kevin Smith, Phil Hester and Jonathan Lau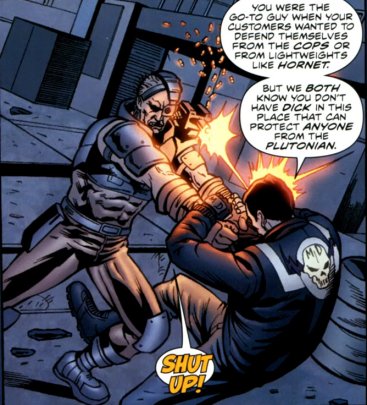 Incorruptible #4
Mark Waid and Jean Diaz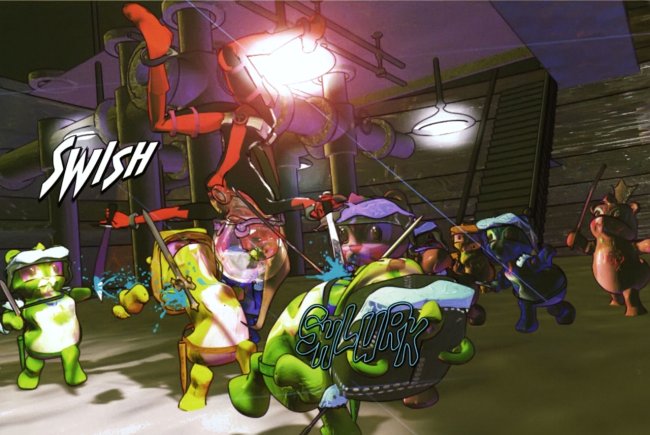 Prelude to Deadpool Corps #5
Victor Gischler and Kyle Baker

Punisher #15
Rick Remender and Roland Boschi
Yes, I'm still reading the A-Team comics. I figure after I finish this Wrestlemania Countdown: Day Twelve post (should be up in a few hours), do a review of the Iron Man 2 novelization and finally get around to doing another We Care a Lot update, I might do a quick series on all the different Mr. T comics that showed up over the years.
And you know what my main problem is with Blackest Night? Not the Hal/Barry jerkoff stuff from Johns or the Star Sapphire costumes. I'm annoyed that by the end of the story, Maxima isn't back and alive. Hell, I don't think she's even appeared at all in the entire event. For shame, DC.
Similar Posts: