October 10th, 2010 by
Gavok
| Tags:
avengers academy
,
chaos war
,
crossfire
,
deadpool
,
dethklok
,
gravity
,
hawkeye
,
hercules
,
jason todd
,
metalocalypse
,
outlaw
,
panels
,
taskmaster
,
thing
,
thor
,
uncle sam
,
wonder woman
,
x-force
Back from Comic Con. I'd tell you all about it, but I'm tired as hell. Still better off than David, who's probably completely unconscious as I type this and will remain so for the next 36 hours. Or he might be dead of a heart attack, considering he ate 5 Guys Burgers and Fries no less than three times in two days. Unlike me, he did NOT go there because Norman Osborn told him to.
While David is out, Was Taters is in. She included a Wonder Woman panel, even though that was last week. I won't tell her if you won't.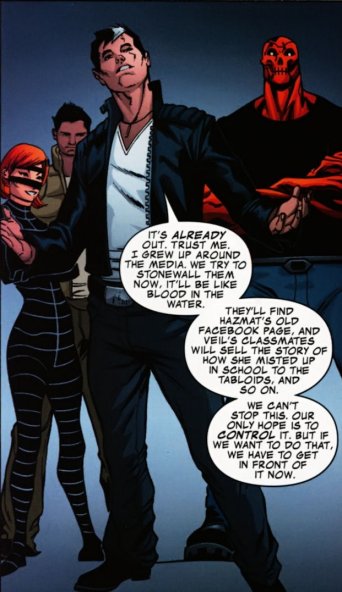 Avengers Academy #5
Christos Gage and Jorge Molina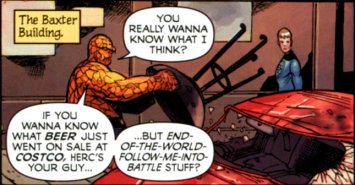 Chaos War #1
Greg Pak, Fred Van Lente, Khoi Pham and Reilly Brown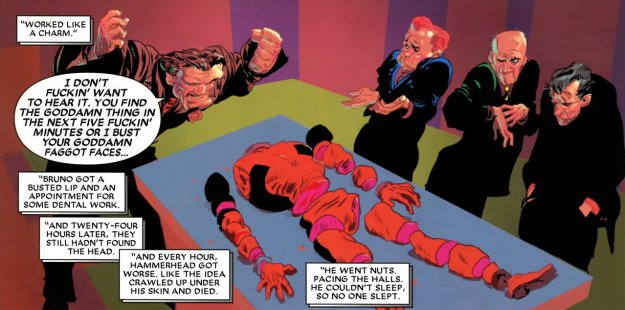 Deadpool MAX #1
David Lapham and Kyle Baker

Deadpool Pulp #2
Mike Benson, Adam Glass and Laurence Campbell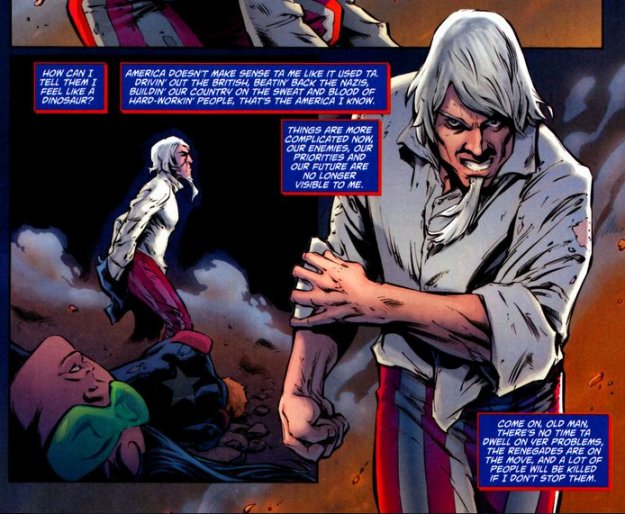 Freedom Fighters #2
Justin Gray, Jimmy Palmiotti and Travis Moore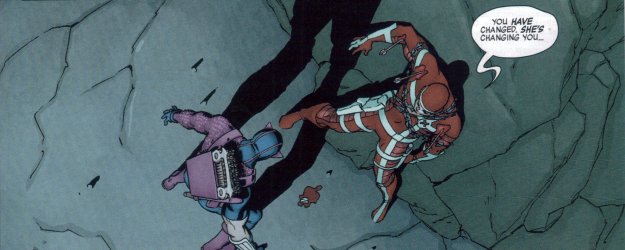 Hawkeye & Mockingbird #5
Jim McCann and David Lopez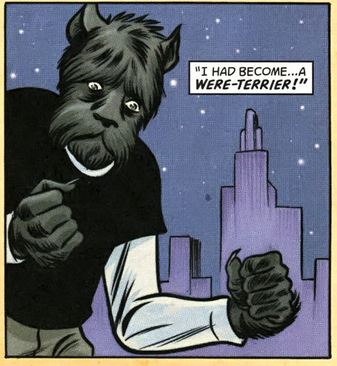 I, Zombie #6
Chris Roberson and Michael Allred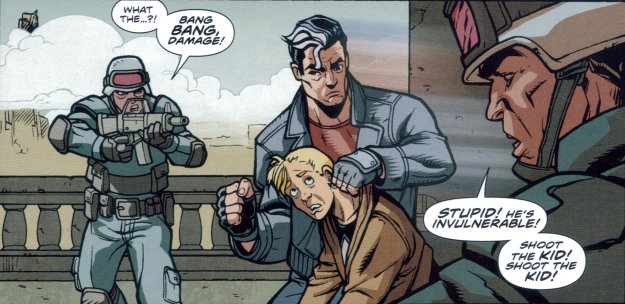 Incorruptible #10
Mark Waid and Horacio Domingues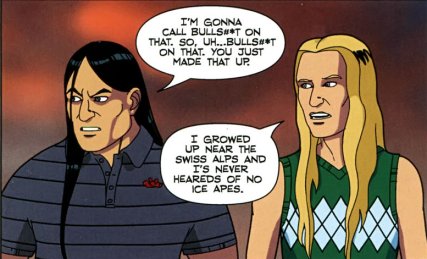 Metalocalypse: Dethklok #1
Brendon Small, Jon Schnepp, Jeremy Barlow and Lucas Marangon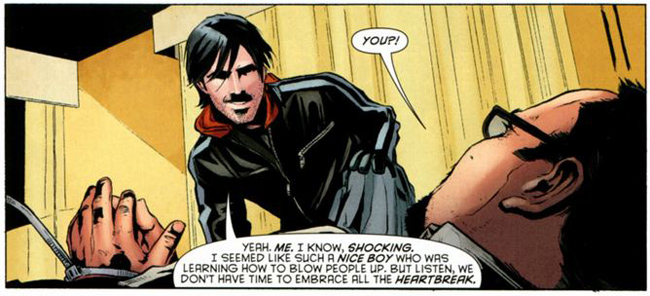 Red Hood The Lost Days #5
Judd Winick and Jeremy Haun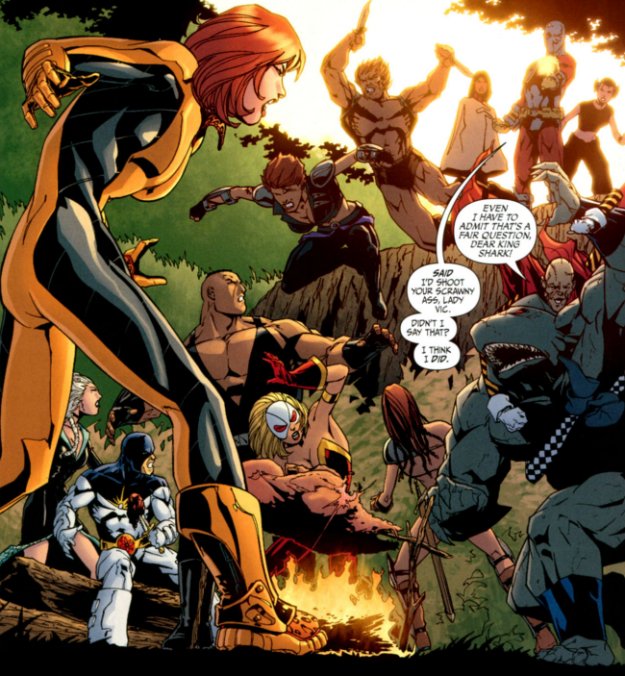 Secret Six #26
Gail Simone and J. Calafiore

S.H.I.E.L.D. #4
Jonathan Hickman and Dustin Weaver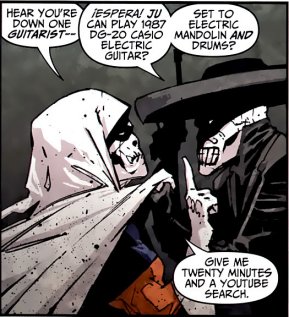 Taskmaster #2
Fred Van Lente and Jefte Palo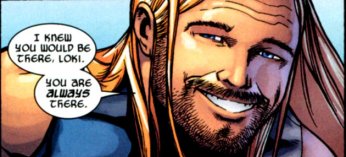 Ultimate Thor #1
Jonathan Hickman and Carlos Pacheco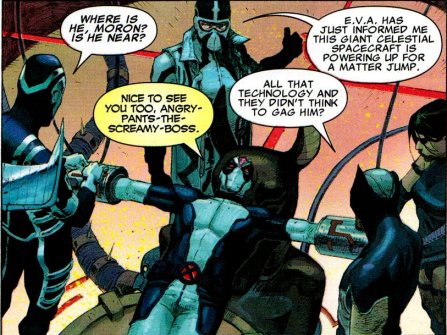 Uncanny X-Force #1
Rick Remender and Jerome Opena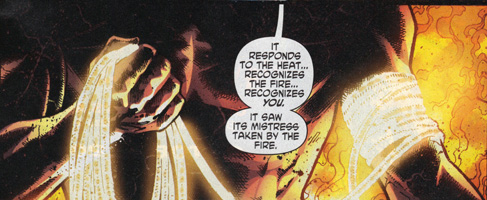 Wonder Woman #603
J. Michael Straczynski, Don Kramer, Eduardo Pansica and Allan Goldman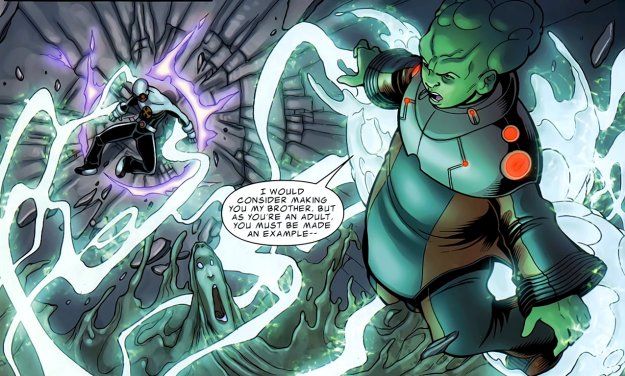 Young Allies #5
Sean McKeever and David Baldeon
Finding a good panel for S.H.I.E.L.D. is impossible because, really, what the fuck is going on in that comic?
I'll have something of a con report for you tomorrow, followed by something a little more entertaining.
Similar Posts: