December 4th, 2011 Posted by Gavok
Once upon a time, there were three little comic readers who went to the police academy. And they were each assigned very hazardous duties. But I took them all away from all that and now they work for me. My name is Gavin.
Borderline microscopic week this time around, what with DC taking a siesta due to there being five Wednesdays for the month. I'm joined by the usual crew of David, Was Taters and Space Jawa.
Before I forget, I'd just like to congratulate David on being quoted (as "4thletter") on the back cover of BPRD: Plague of Frogs Volume 2. Not only that, but he got higher billing than IGN and the other cherry-picked reviewers. Good going, man!
He did get quoted for the first volume too, but that was as "Comics Alliance" so I don't give a flying fuck. :colbert: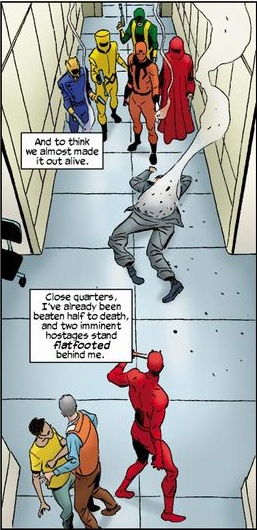 Daredevil #6
Mark Waid and Marcos Martin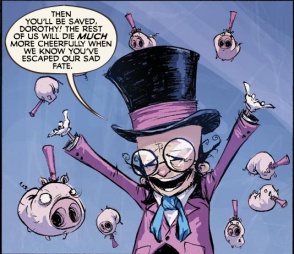 Dorothy and the Wizard in Oz #3
Eric Shanower and Skottie Young