September 5th, 2010 by
Gavok
| Tags:
deadpool
,
frankencastle
,
gorilla man
,
gravity
,
hawkeye
,
hulk
,
incorruptible
,
mockingbird
,
noir
,
panels
,
punisher
,
ragdoll
,
red hood
,
taskmaster
,
wwe heroes
Wow, it's Week 50 already? I should do something special for it. Like… Uh… I could…
Anyway, Week 52 is coming and that's a bigger deal, so we'll wait on that.

Deadpool Pulp #1
Adam Glass, Mike Benson and Laurence Campbell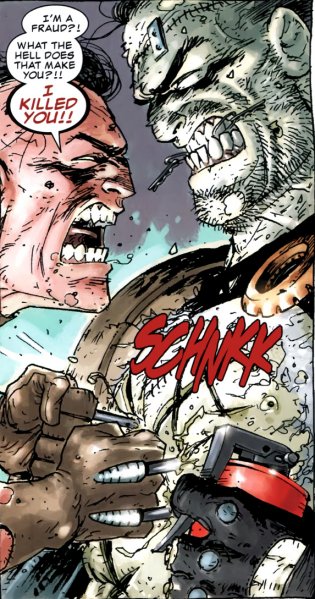 Franken-Castle #20
Rick Remender, Tony Moore, Paco Diaz and John Lucas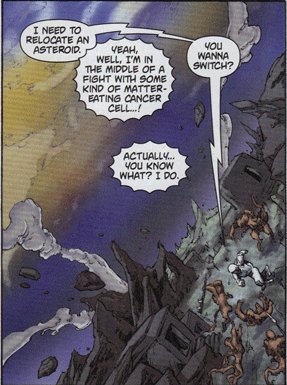 Freedom Fighters #1
Jimmy Palmiotti, Justin Gray and Travis Moore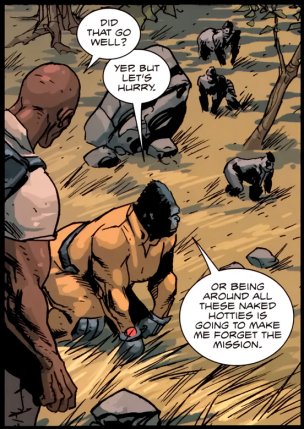 Gorilla Man #3
Jeff Parker and Giancarlo Caracuzzo

Hawkeye & Mockingbird #4
Jim McCann and David Lopez

I, Zombie #5
Chris Roberson and Michael Allred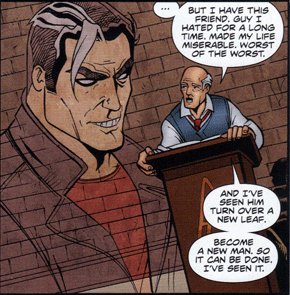 Incorruptible #9
Mark Waid and Horacio Domingues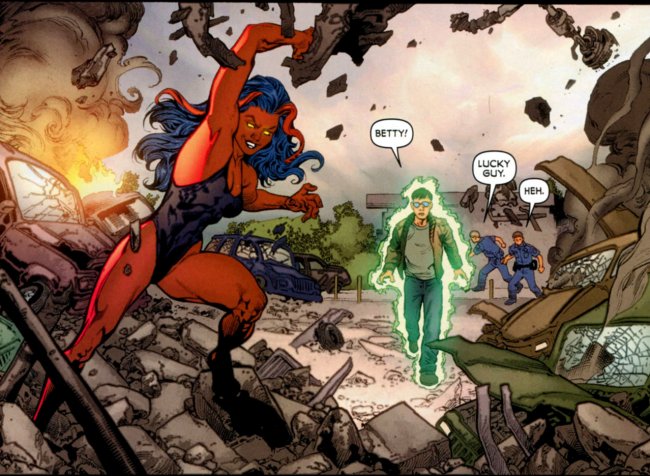 Incredible Hulks #612
Greg Pak, Tom Raney, Scott Reed and Brian Ching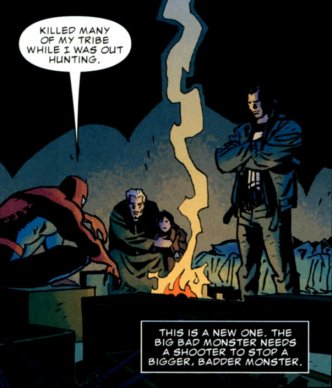 Marvel Universe vs. the Punisher #3
Jonathan Maberry and Goran Parlov

Red Hood: The Lost Days #4
Judd Winick and Jeremy Haun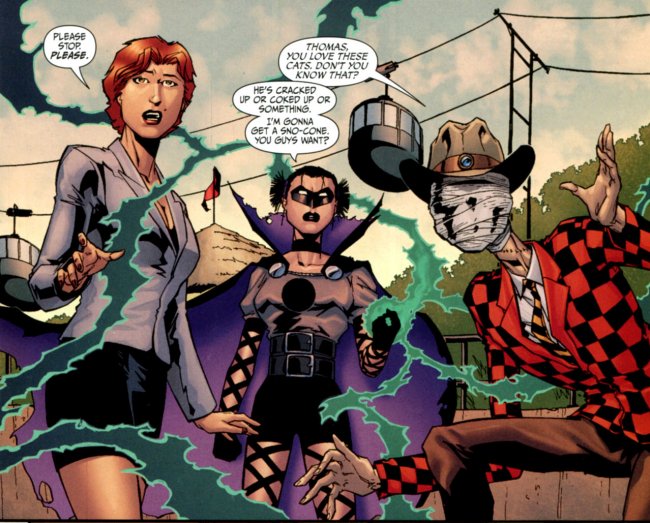 Secret Six #25
Gail Simone and J. Calafiore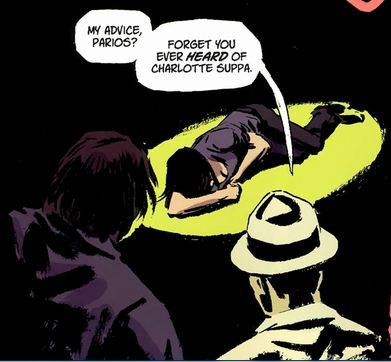 Stumptown #4
Greg Rucka and Matthew Southworth
Taskmaster #1
Fred Van Lente and Jefte Palo

WWE Heroes #6
Keith Champagne and Andy Smith

Young Allies #4
Sean McKeever and David Baldeon
Thanks again to Was Taters for not only tossing over a handful of panels, but for taking care of Incorruptible to make up for my shop not getting it this week.
Wait, I got it! In celebration of our 50th ThWiP, here's footage of the last time me, David and Esther hung out together.
Man, that was some great coke.
Similar Posts: