January 9th, 2011 Posted by Gavok
A very lonely edition of ThWiP. Only ten panels in total. One from Was Taters. One from Space Jawa. Nothing from David. And Esther had that cease-and-desist order made about me asking for panels passed months ago, so that's a no-go. Man, that judge was a dick.
Speaking of dicks, here's Eric O'Grady Ant-Man, everybody!

Ant-Man & Wasp #3
Tim Seeley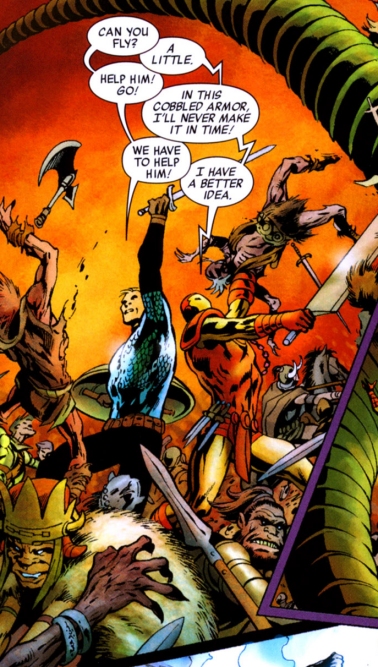 Avengers Prime #5
Brian Michael Bendis and Alan Davis