November 7th, 2008 by
Gavok
| Tags:
captain america
,
carnage
,
dazzler
,
doctor doom
,
giant man
,
gwen stacy
,
hawkeye
,
human torch
,
invisible woman
,
iron man
,
jeph loeb
,
kitty pryde
,
Marvel comics
,
mary jane watson
,
namor
,
reed richards
,
spider-man
,
thing
,
thor
,
ultimate edit
,
ultimates
,
ultimatum
,
valkyrie
,
wasp
If we are here not to do
What you and I wanna do
And go forever crazy with it
Why the hell are we even here?
There was never any good old days
They are today, they are tomorrow
It's a stupid thing we say
Cursing tomorrow with sorrow
When we stand here in a row
Looking like a bunch of heroes
I know that-ah deep inside
Nothing more but bunch of zeros
— "Ultimate" by Gogol Bordello
We couldn't stay away.
After the job that ManiacClown and I did with Jeph Loeb and Joe Mad's Ultimates 3, we decided that we would give the follow-up event Ultimatum a shot. When I say we'd give it a shot, I don't mean that we were sure we were going to target it from the very beginning. More that we were going to give it a shot of being passable and leaving it alone.
As it got closer to the release, we knew that although it was nice to be generous, it was going to be all for naught. Between the Ultimate Captain America Annual that showed Ultimate Black Panther's origin and the laughable X-Men/Fantastic Four crossover written by Loeb's Heroes buddies, we could tell that the writing was on the wall. Loeb was referring to Ultimatum as the story that would destroy the Ultimate universe and sadly, he's already been doing that. Ultimate Spider-Man remains the only thing worth reading.
The Loeb backlash has already started somewhat. He's been axed from Heroes. From what I understand, those burned by the first six issues of Hulk have left in droves. Don't they realize that Hulk, who has become Joe Fixit again for no reason, is fighting Sentry, Moon Knight and Ms. Marvel because they're sort of Marvel's version of the DC Trinity? That's compelling stuff! I'm not even sure how well Ultimatum will do in the long run, since it's not really latching onto Millar's Ultimates run's success like Loeb's last foray. And, you know, there are far better comic events going on with Secret Invasion and Final Crisis. Then again, now that he's off Heroes he has more time to write comics. Stupid double-edge sword.
Enough rambling. Let's get down to business.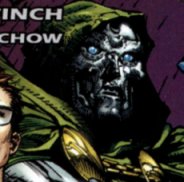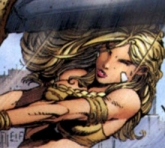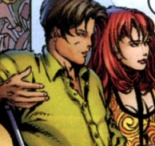 Join us tomorrow for more exposition!
Day Two!
Day Three!
Day Four!
Day Five!
Day Six!
Day Seven!
Similar Posts: