September 30th, 2012 Posted by Gavok
Hey kids. I'm helped out this week by Jody, Gaijin Dan and Space Jawa. Jawa wanted me to note, what with a Teenage Mutant Ninja Turtles issue having come out this week, that the new cartoon is worth checking out based on the first episode.
I should note in the upcoming images that the gentleman in the Space Punisher panels is none other than Jarvis the Butler. Yes, in this reality where everybody is reimagined as a futuristic dude from space, the biggest badass on the block is none other than Jarvis. It's rad.
Speaking of rad, the panels between me and Jody perfectly explain why FF was such a great issue this month.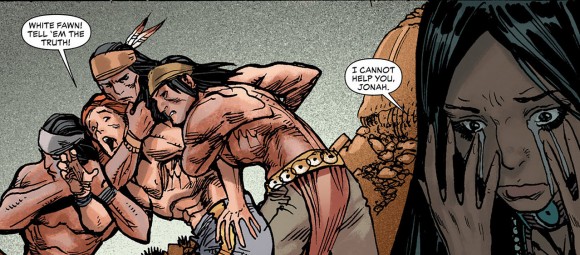 All-Star Western #0
Jimmy Palmiotti, Justin Gray and Moritat

Aquaman #0
Geoff Johns and Ivan Reis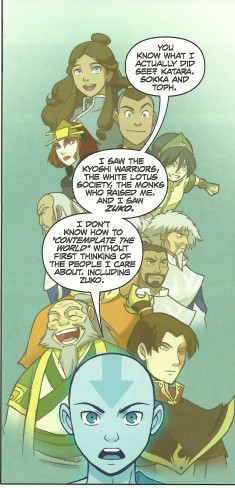 Avatar: The Last Airbender: The Promise, Part 3
Gene Luen Yang and Gurihiru