December 20th, 2010 by
Gavok
| Tags:
Batman
,
chaos war
,
darkwing duck
,
deadpool
,
green lantern
,
panels
,
rogue
,
spider-man
,
what if
,
wolverine
This week I'm joined by Was Taters and Luis. Luis insists on sharing a panel of Amazing Spider-Man, which he most certainly hated.
As for that Avengers Academy panel, I can assure you that that is not Metamorpho.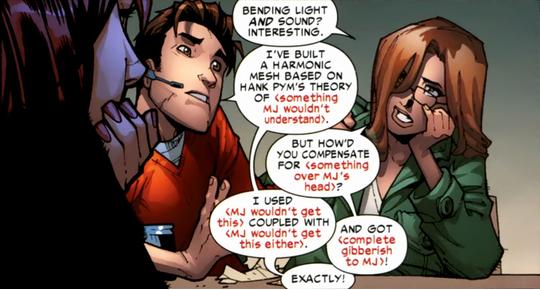 Amazing Spider-Man #650
Dan Slott, Humberto Ramos and Neil Edwards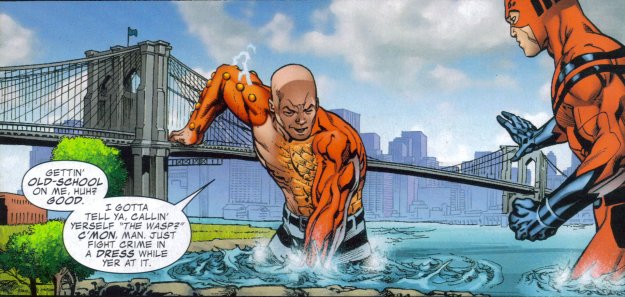 Avengers Academy #7
Christos Gage and Tom Raney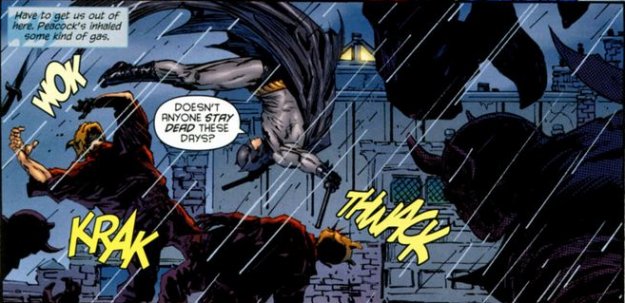 Batman #705
Tony S. Daniel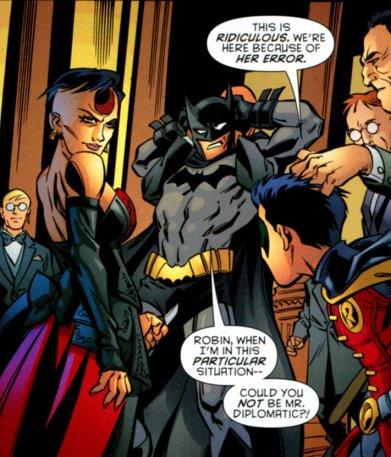 Batman and Robin #18
Paul Cornell, Scott McDaniel and Christopher Jones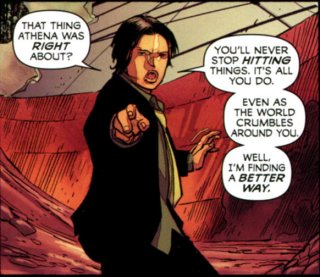 Chaos War #4
Greg Pak, Fred Van Lente and Khoi Pham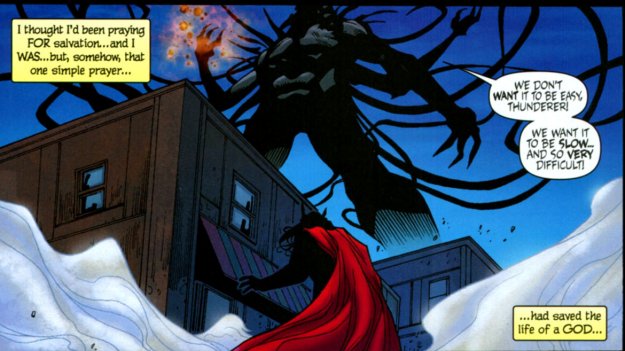 Chaos War: Thor #2
J.M. DeMatteis and Brian Ching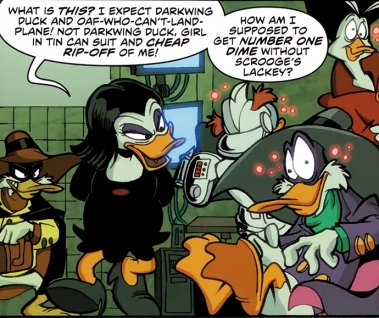 Darkwing Duck #7
Ian Brill and James Silvani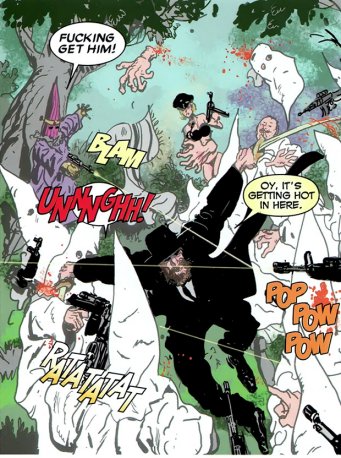 Deadpool MAX #3
David Lapham and Kyle Baker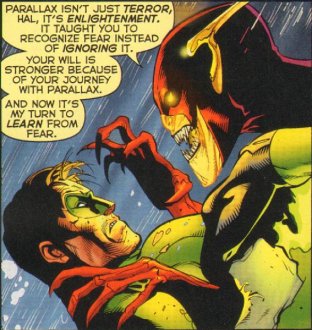 Green Lantern #60
Geoff Johns and Doug Mahnke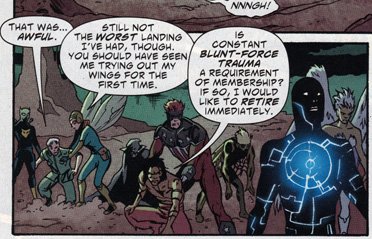 Mighty Crusaders #6
Eric S. Trautmann, Brandon Jerwa, Julian Lopez and Carlos Rodriguez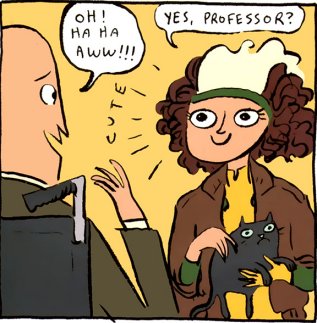 Strange Tales II #3
Kate Beaton and various others

Thunderbolts #151
Jeff Parker and Kev Walker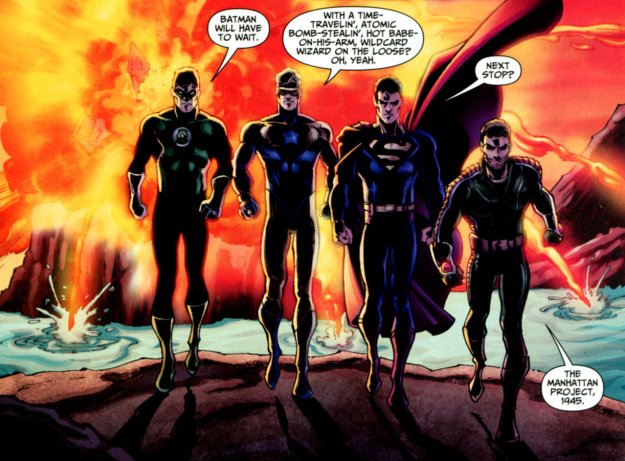 Time Masters: Vanishing Point #5
Dan Jurgens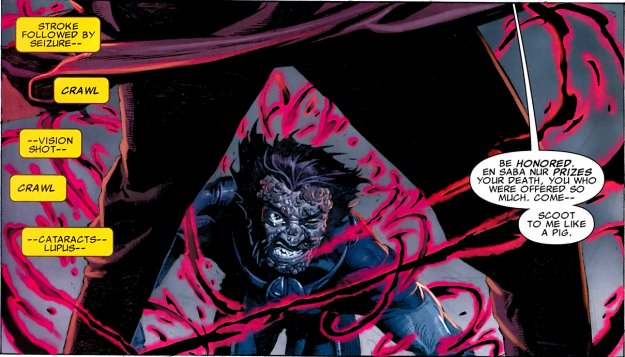 Uncanny X-Force #3
Rick Remender and Jerome Opena

Unwritten #20
Mike Carey and Peter Gross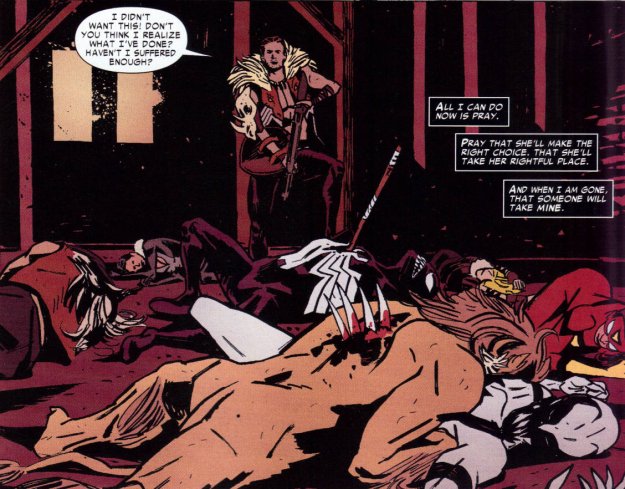 What If: Spider-Man: Grim Hunt
Mark Sable, Paul Azaceta and Matt Southworth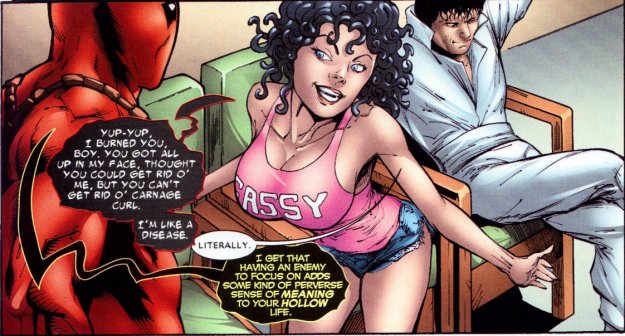 What If the Venom Symbiote Possessed Deadpool Part 3 (Backup)
Rick Remender and Shawn Moll
I really hope Chaos War #5 doesn't pull a Siege and suck out of nowhere. I'm really digging it as a miniseries, an event and a final chapter to the Pak/FVL Hercules saga.
As for Darkwing Duck, the series refuses to drop in quality, but this issue surprised me for showing a panel of Gosalyn laying dead on the ground. An alternate universe Gos and in a shadowy area, but it's still kind of messed up to see a dead little girl in a BOOM! Kids/Disney product.
Similar Posts: