April 13th, 2014 Posted by Gavok
Welcome to the 238th edition of This Week in Panels, the Deadpool Wedding Spectacular. The latest issue featured a bunch of backup stories by all sorts of writers from the character's past, so I figured I'd give each one of them the ThWiP treatment for the hell of it.
My panel posse is made up of Gaijin Dan, Matlock and Space Jawa. Notably missing this week is Invincible, as I've finally decided to drop that series. I'm done with constant, "Oh man, how shocking is THIS?!" moments. It's been a long time coming, but this week's installment broke the camel's back.
In other news, I've been trying DDP Yoga. It's too early for results, but I'm definitely feeling it.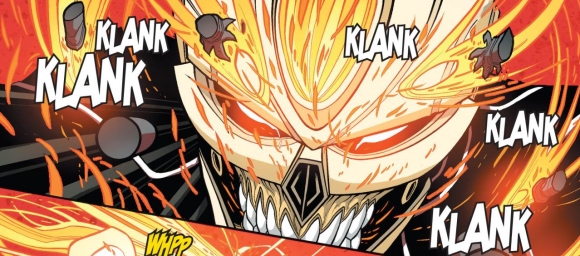 All-New Ghost Rider #2 (Gavin's pick)
Felipe Smith and Tradd Moore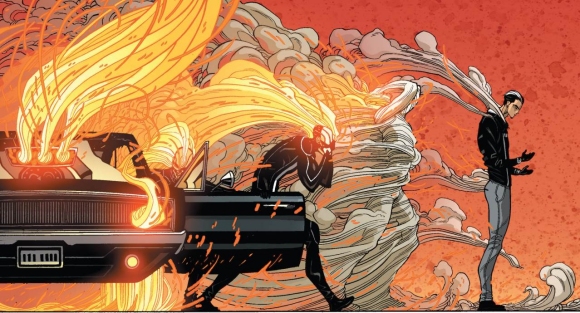 All-New Ghost Rider #2 (Matlock's pick)
Felipe Smith and Tradd Moore

All-New Ultimates #1
Michel Fiffe and Amilcar Pinna