November 13th, 2011 by
Gavok
| Tags:
Batman
,
darkwing duck
,
panels
This week I'm joined only by Space Jawa. It's a somber week of panels, as Darkwing Duck meets its end through the final issue. There are rumors that Disney is going to try to start an imprint within Marvel and I really, really hope it works out.
My comic shop got double copies of Point One, so they did the sensible thing and cut the price in half. Even then, I found I just didn't care enough to pick it up. I heard the Nova stuff was terrible.
Also, remember, if you see a panel in a new comic and want to see it represented, by all means send me a line.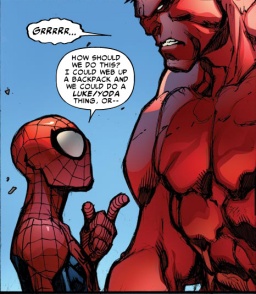 Avenging Spider-Man #1
Zeb Wells and Joe Madureira
Batman and Robin #3
Peter J. Tomasi and Patrick Gleason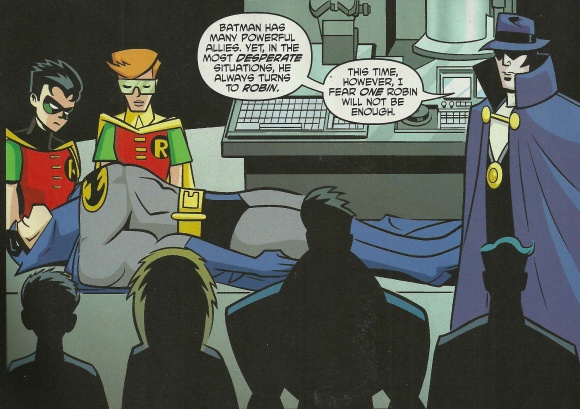 Batman: The Brave and the Bold #13
Sholly Fisch and Rick Burchett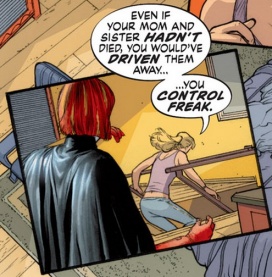 Batwoman #3
J.H. Williams III and W. Haden Blackman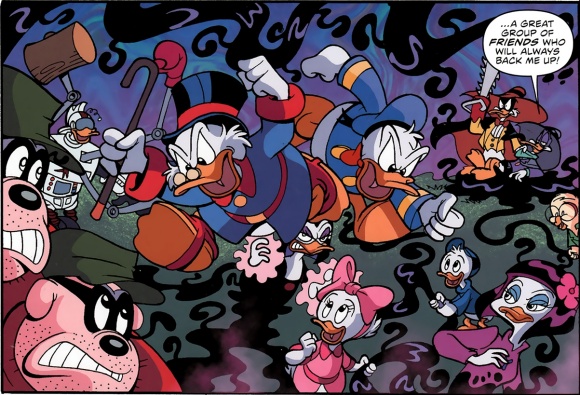 Darkwing Duck #18
Warren Spector, Ian Brill and James Silvani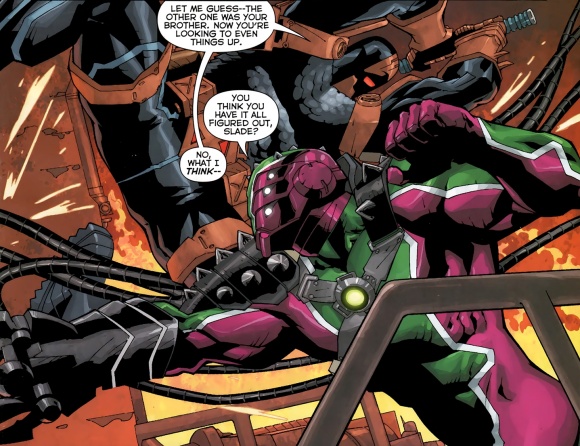 Deathstroke #3
Kyle Higgins and Joe Bennett

Demon Knights #3
Paul Cornell and Diogenes Neves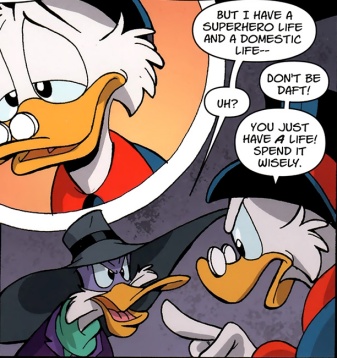 Ducktales #6 (Gavin's pick)
Warren Spector, Ian Brill, James Silvani, and Jose Massaroli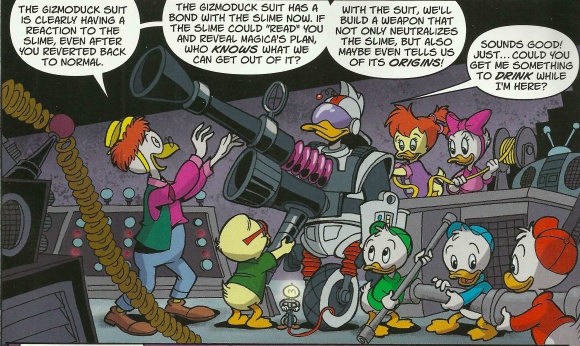 Ducktales #6 (Space Jawa's pick)
Warren Spector, Ian Brill, James Silvani, and Jose Massaroli
Frankenstein, Agent of S.H.A.D.E. #3
Jeff Lemire and Alberto Ponticelli
Green Lantern #3
Geoff Johns and Doug Mahnke
Huntress #2
Paul Levitz and Marcus To
Journey Into Mystery #631
Kieron Gillen and Whilce Portacio
New Avengers #18
Brian Michael Bendis and Mike Deodato
Punisher MAX #19
Jason Aaron and Steve Dillon
Resurrection Man #3
Dan Abnett, Andy Lanning and Fernando Dagnino
Suicide Squad #3
Adam Glass and Cliff Richards
Superboy #3
Scott Lobdell and R.B. Silva
Ultimate Spider-Man #4
Brian Michael Bendis and Sara Pichelli
Uncanny X-Force #17
Rick Remender and Jerome Opena
Man. Uncanny X-Force is so good that I didn't even notice until much later that Deadpool wasn't in that issue.
On a completely different note, I've recently discovered that there are a LOT of metal covers of "Kiss From a Rose" by Seal on YouTube. Like, far more than I'd ever expect. It's kind of awesome. Here's my personal favorite of the bunch.
…even I'm not sure why I was looking this up.
Similar Posts: