April 18th, 2010 by
Gavok
| Tags:
ares
,
booster gold
,
bullseye
,
captain america
,
catman
,
deadpool
,
firestorm
,
frankencastle
,
iron man
,
loki
,
magog
,
noir
,
panels
,
Secret Six
,
siege
,
young avengers
Flying solo again this week, so I'll toss in last week's Street Fighter II Turbo, since my shop got it in late.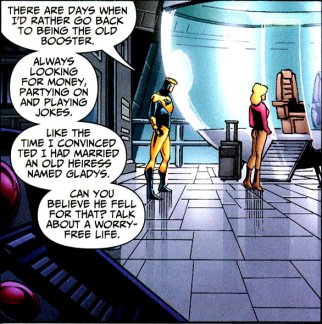 Booster Gold #31
Dan Jurgens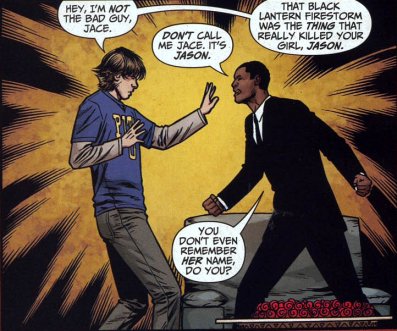 Brightest Day #0
Geoff Johns, Peter J. Tomasi and Fernando Pasarin

Deadpool Team-Up #894
Ivan Brandon and Sanford Greene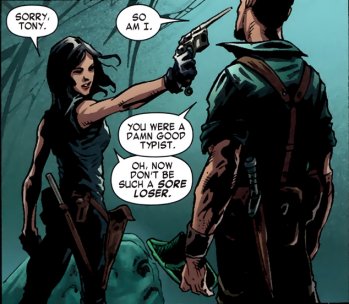 Iron Man: Noir #1
Scott Snyder and Manuel Garcia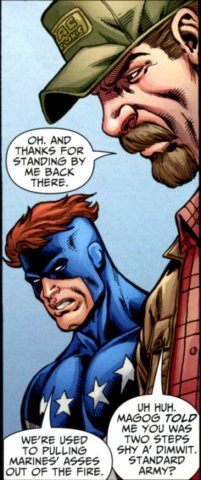 Magog #8
Keith Giffen and Tom Derenick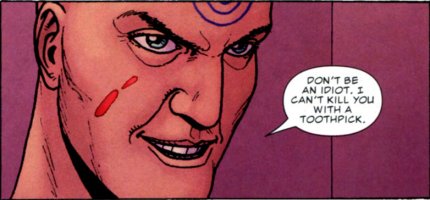 Punisher MAX #6
Jason Aaron and Steve Dillon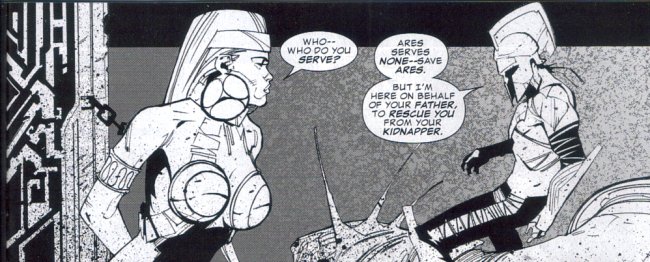 The Savage Axe of Ares
John Barber, Jefte Palo and many others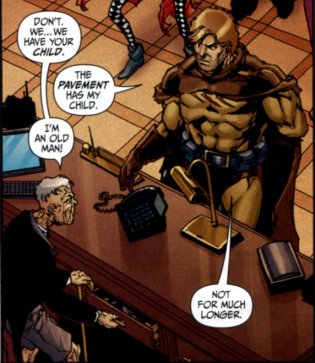 Secret Six #20
Gail Simone and J. Calafiore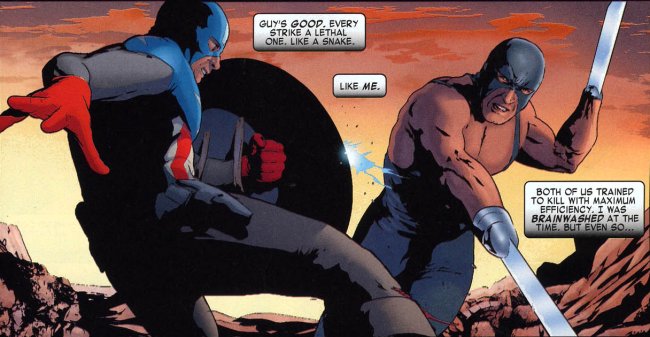 Siege: Captain America
Christos N. Gage and Federico Dallocchio

Siege: Loki
Kieron Gillen and Jamie McKelvie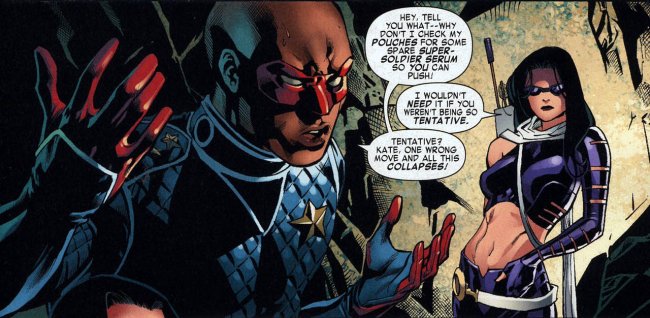 Siege: Young Avengers
Sean McKeever and Mahmud A. Asrar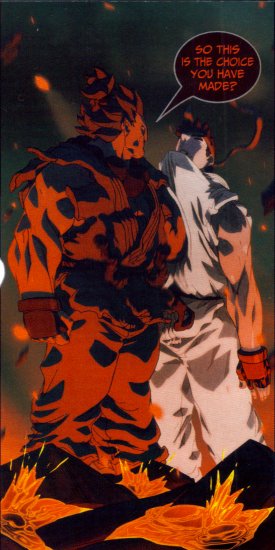 Street Fighter II Turbo #12
Ken Siu-Chong and Jeffrey Cruz
I'm glad Booster Gold is getting a new creative team, since I've grown sick and tired of Dan Jurgens and the repeated mantra of, "Booster, you are completely unable to change the past! It's impossible! Now go and stop other people from changing the past, which is impossible! Except when it isn't. Which is all the time. Except when something good would happen or I feel like it. But changing the past through time travel is impossible. You'll understand when this series gets canceled and we have to wrap it all up. Maybe."
Savage Axe of Ares and Iron Man: Noir are fun shit. Deadpool Team-Up is the best issue of the series yet and the last page is hilarious.
Similar Posts: