March 11th, 2014 Posted by Gavok
It's time again for This Week Panels. It's time again to take every new comic that Matlock, Gaijin Dan, Space Jawa and I read over the last week and cut them down into a panel that best represents the issue. Sounds like fun? Great! Join in if you're ever interested. My email's on the side.
I'm posting two Bleach panels this time around, mainly because I forgot to post one last week. Sorry, Dan.
Awesome comics this week. Afterlife with Archie was absolutely astounding and I can't recommend it enough. The whole thing was heartbreaking, other than the interlude about how the Blossom siblings are totally incestual. That's not me joking. That's an actual plot point. In an Archie comic. The guy who wrote it is now in charge of the company. No fooling.
Magneto is cool because someone at Marvel realized that the best part of X-Men: First Class was the stuff near the beginning about Magneto being a super-powered Inglorius Basterd. It's like that, only in the present and he's bald.
Burn the Orphanage was really strange this week and not exactly in a good way. Easily the weakest of the trilogy.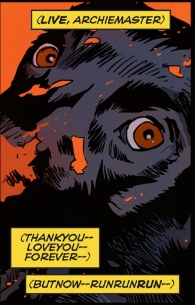 Afterlife with Archie #4
Roberto Aguirre-Sacasa and Francesco Francavilla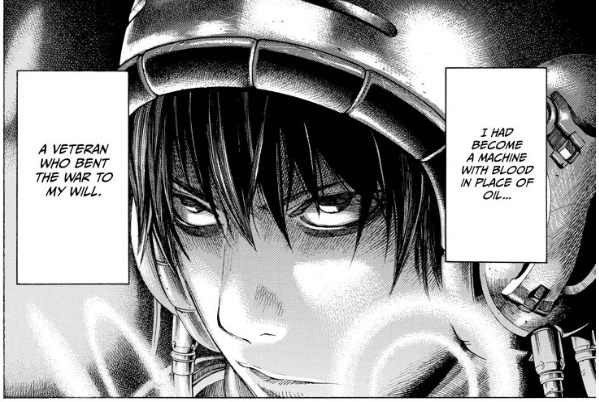 All You Need Is Kill #7
Hiroshi Sakurazaka, Ryosuke Takeuchi, Yoshitoshi ABe and Takeshi Obata

Avatar: The Last Airbender: The Rift Part 1
Gene Luen Yang and Gurihiru