April 19th, 2010 by
david brothers
| Tags:
aquaman
,
namor
,
podcasts
-Continuity Off! Namor vs Aquaman!
-I take the lead, again, with Namor.
-Esther has Aquaman, husband to the most popular DC Comics character ever.
-Yes, I do confuse Master Man with Maxi-man. Hush.
-It was raining while we were recording, so when I'm talking about how it sounds like Namor's invading outside… pretend like you can hear the rain.
-I don't regret my "haters gon' hate" joke. Haters gonna hate on Atlanteans, that's why they're always getting invaded and destroyed.
-Also Atlanteans are SUPER racist, Marvel and DC both.
-This is the fantastic Roger Jr ending from Tekken 5:

-Yep, Esther made a "shave and a haircut, two bits!" joke.
-Here is the final word on Namor vs Aquaman. Aquaman has never been in as great of a story as Michael Kupperman's "Fed Up With Man" from
Strange Tales
. Beat this, fishface: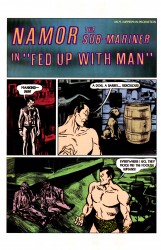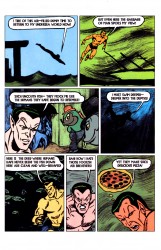 -A hook hand, a popular wife…
ridiculous
.
-We talked for a long dang time about some fish.
-6th Sense's
4a.m. Instrumental
for the theme music.
-See you, space cowboy!
Subscribe to the Fourcast! via:
–Podcast Alley feed!
–RSS feed via Feedburner
–iTunes Store
Similar Posts: