November 4th, 2013 Posted by
Gavok
| Tags:
panels
,
tmnt
I don't know. Just seemed weird that Invincible and Saga would have generational arm-wrestling matches weeks apart.
This week I'm joined by Gaijin Dan and Space Jawa. Jawa and I both realize that the world is now better for having Bebop and Rocksteady fully join the cast of the Teenage Mutant Ninja Turtles comic.
I know I've probably said this before, but I really wish DC would just give Ostrander an ongoing for the Others from Aquaman. It would only last a few issues before being cancelled, but I'd read the hell out of it. Besides, it has diversity and stuff without running into the legacy quagmire that's been shooting them in the foot.
Plus the Prisoner-of-War is one of my favorite things about the New 52 and I want to see more of him.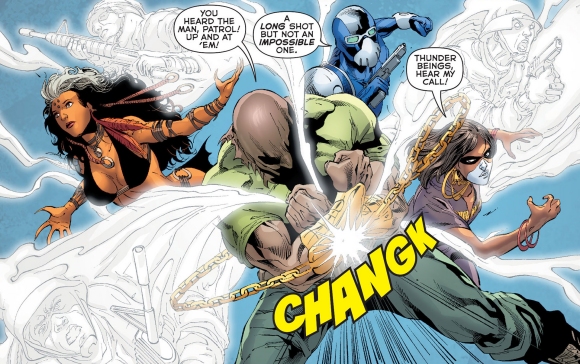 Aquaman Annual #1
John Ostrander, Geraldo Borges and Netho Diaz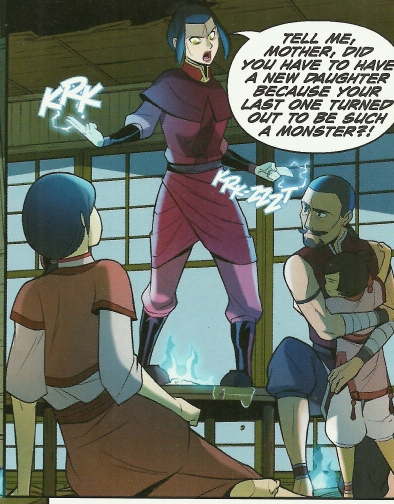 Avatar: The Last Airbender: The Search Part 3
Gene Luen Yang and Gurihiru

Avengers #22
Jonathan Hickman and Leinil Francis Yu