October 26th, 2014 Posted by Space Jawa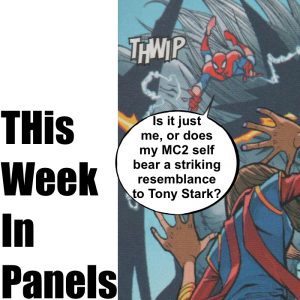 And we're back with another WEEK IN PANELS!
Feel free to insert your own Kermit 'yay' gif here.
Joining me this week are Gaijin Dan, Matlock, AnarChris, and – after an unplanned two week hiatus – Gavok! And in addition to returning, he also matched up panels with Matlock on not one, but two different comics this week. And then AnarChris matched up a panel with Matlock, too.
It's always fun to see that happen and find out which comics have that one golden panel that really tells you what it's all about.
For that and more, let's get on with the show!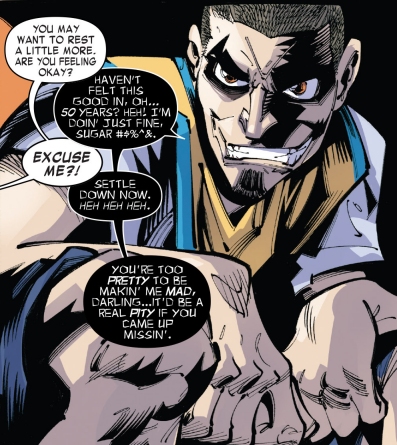 All-New Ghost Rider #8
(Filipe Smith and Damion Scott)

All-New Invaders #11
(James Robinson and Steve Pugh)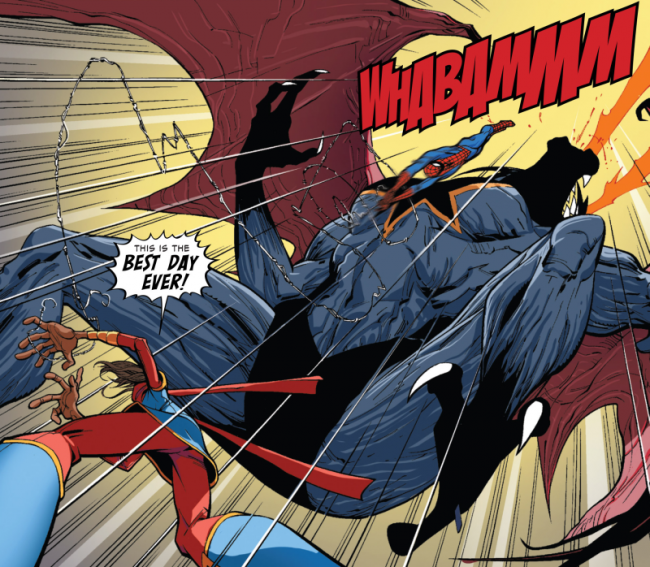 Amazing Spider-Man #8 [Matlock's Pick]
(Dan Slott, Christos Gage, Giuseppe Camuncoli, and Humberto Ramos)