September 21st, 2014 Posted by Space Jawa

Know what time it is? Of course you do, because it says what time it is right up THERE!
It's WEEK IN PANELS TIME!
Joining me this week, as always, are Gaijin Dan, Gavok, and Matlock. Oh, and AnarChris. We have some panels from him this week, too.
Big week for my picks. I actually managed to beat out Gavok with the number of panels I have. Though that's partially because he didn't manage to get to Multiversity this week. Which is a shame, because it's a really good issue.
However, he did have something else he wanted me to share, an article he wrote that's basically a readers guide to Deadpool where he's sorted through and picked out the good stuff.
Side note – while I recognize that Gavok's read WAY more Deadpool than me (frankly, he's probably read more of just about anything than me), I do feel inclined to say that while I agree with him that Deadpool Corps was a bad joke to be avoided, I think the Deadpool Corps prologue issues were actually pretty decent.
As it so happens, it's also a surprisingly timely article as well, but as for why, I'll tell you once we get through this week's panels…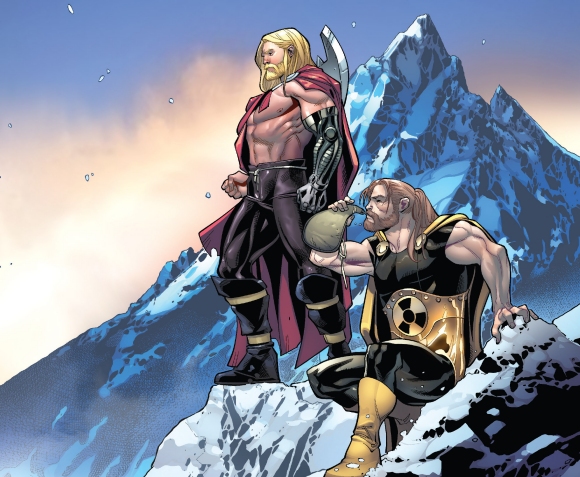 Avengers #35 (Gavok's Pick)
(Jonathan Hickman, Jim Cheung, Paco Medina, Nick Bradshaw, and Dustin Weaver)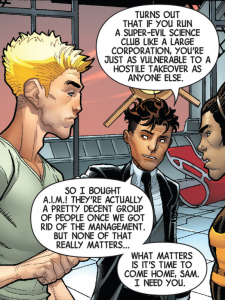 Avengers #35 (Matlock's Pick)
(Jonathan Hickman, Jim Cheung, Paco Medina, Nick Bradshaw, and Dustin Weaver)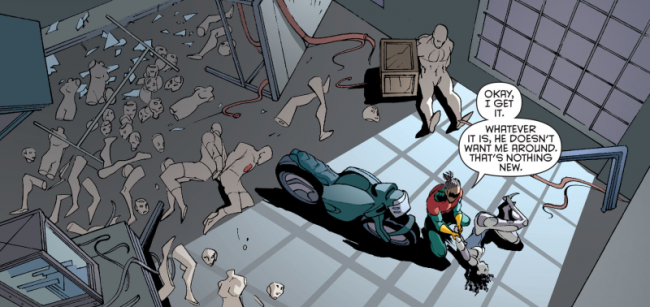 Batman and Robin: Futures End #1
(Ray Fawkes and Dustin Nguyen)