November 1st, 2009 by
Gavok
| Tags:
anti-venom
,
ares
,
blackest night
,
green lantern
,
new avengers
,
norman osborn
,
panels
,
punisher
,
secret warriors
,
spider-man
,
ultimates
,
unknown soldier
,
war machine
,
young avengers
Here we go with the biggest week yet of this. Big week for Punisher and Ares, so if you like badasses with skulls on their chests, there you go. Ambush Bug was apparently an almost complete rewrite of what was supposed to be #6, so the panel in question isn't supposed to say, "This is how funny the comic is." It's more, "They're telling the truth and joking about them joking about it doesn't stop it from being bad."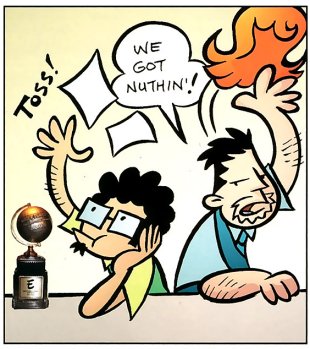 Ambush Bug #7 (of 6)
Keith Giffen, Robert Loren Fleming, Art Baltazar and Franco

Anti-Venom: New Ways to Live #2
Zeb Wells, Paulo Siqueira and Chad Hardin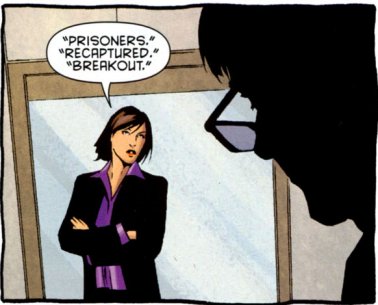 Arkham Reborn #1
David Hine and Jeremy Haun

Blackest Night #4
Geoff Johns and Ivan Reis

Dark Avengers: Ares #1
Kieron Gillen and Manuel Garcia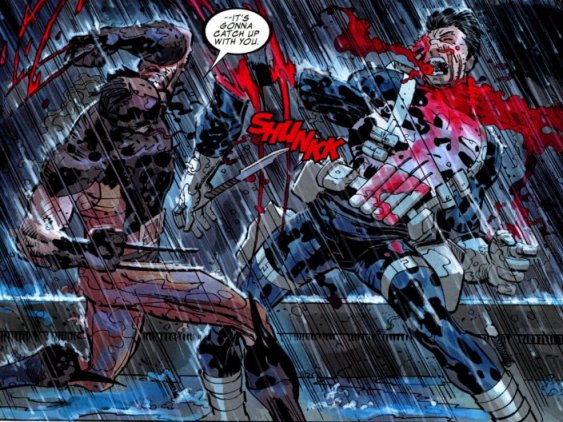 Dark Reign: The List: The Punisher
Rick Remender and John Romita Jr.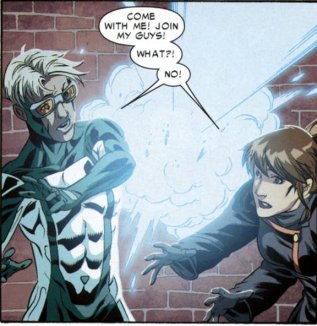 Dark Reign: Young Avengers #5
Paul Cornell and Mark Brooks
Final Crisis Aftermath: Ink #6
Eric Wallace and Fabrizio Fiorentino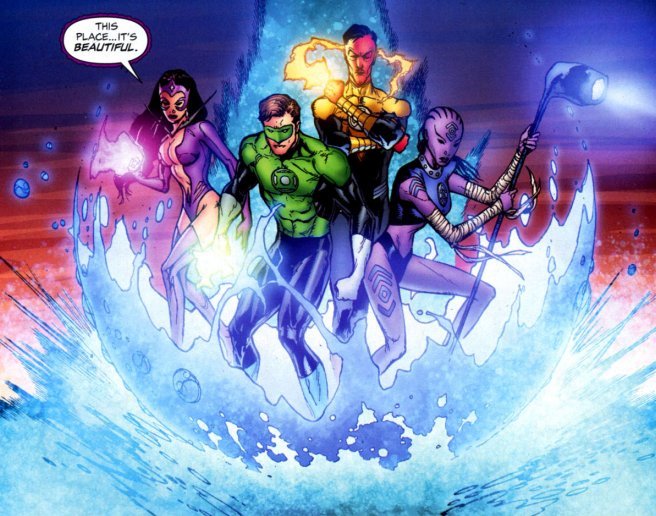 Green Lantern #47
Geoff Johns and Doug Mahnke

Guardians of the Galaxy #19
Dan Abnett, Andy Lanning and Wesley Craig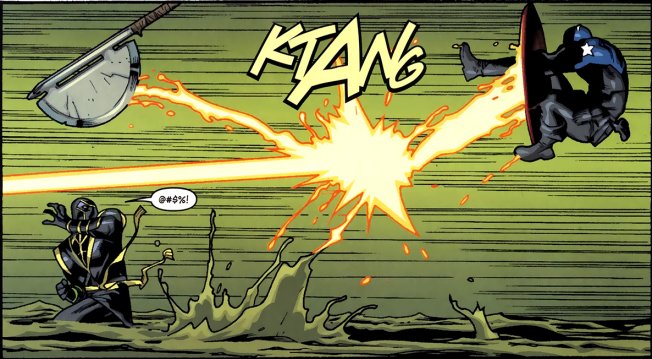 New Avengers #58
Brian Michael Bendis and Stuart Immonen

Punisher #10
Rick Remender and Tan Eng Huat

Secret Warriors #9
Jonathan Hickman and Alessandro Vitti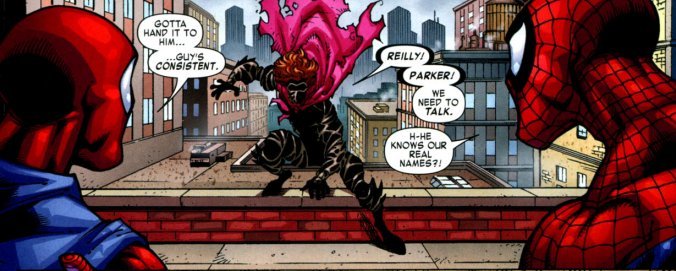 Spider-Man: The Clone Saga #2
Tom DeFalco, Howard Mackie and Todd Nauck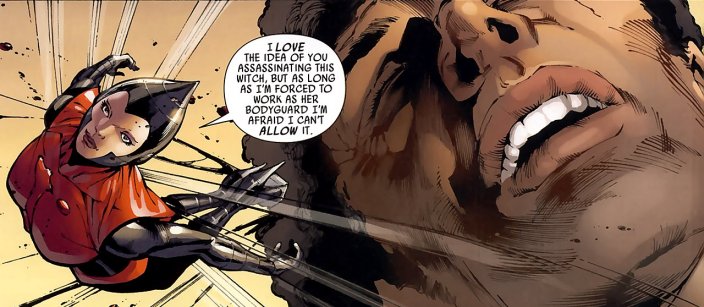 Ultimate Comics Avengers #3
Mark Millar and Carlos Pacheco

Unknown Soldier #13
Joshua Dysart and Pat Masioni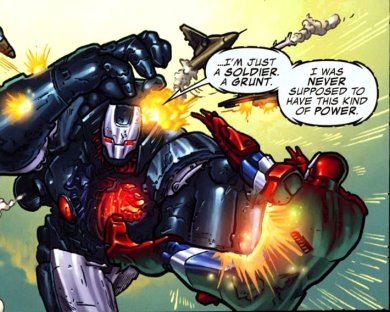 War Machine #10
Greg Pak, Allan Jefferson and R.B. Silva
Unfortunately, I wasn't able to find a good enough panel for Dark Reign: Young Avengers to say, "Well, that was a pointless final issue."
Similar Posts: