November 25th, 2013 Posted by Gavok
It's the, "Shit, I'm exhausted. To hell with it, I'm taking a nap first," edition of This Week in Comics! This week I'm joined by Gaijin Dan, Space Jawa, Was Taters and Dickeye. I did try to get through Harley Quinn #0, but that wasn't happening. It's so desperate and blatant in its attempt to rebrand Harley as DC's Deadpool with breasts that it's kind of grating. Plus, you know, they want us to enjoy the adventures of a protagonist who just murdered about a hundred kids for no reason a month ago.
Speaking of DC aping Marvel's style, here's a really kickass article Chris Sims wrote the other day. He can go to Hell for dedicating an entire paragraph to insulting What If, though.
Stop. Panel time!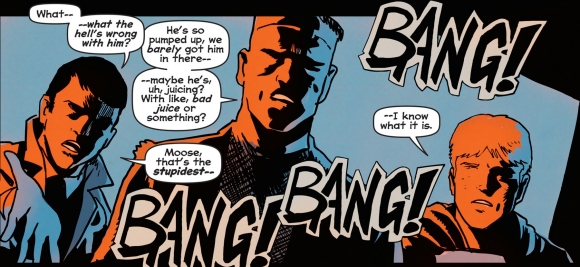 Afterlife with Archie #2
Roberto Aguirre-Sacasa and Francesco Francavilla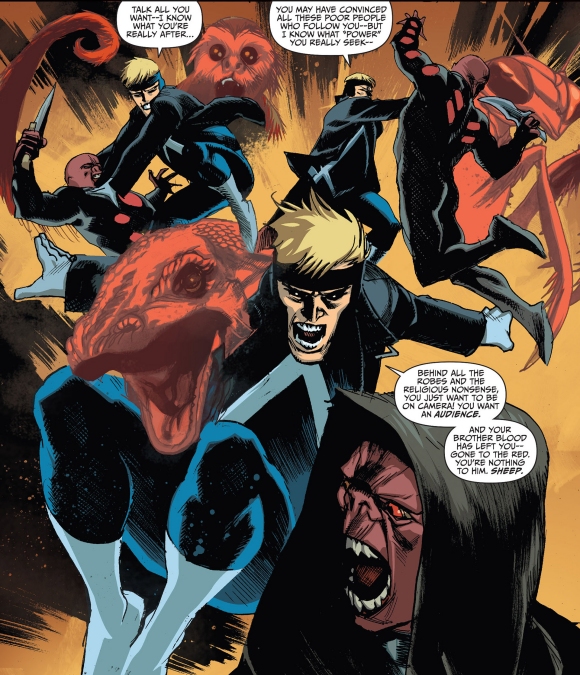 Animal Man #25
Jeff Lemire and Rafael Albuquerque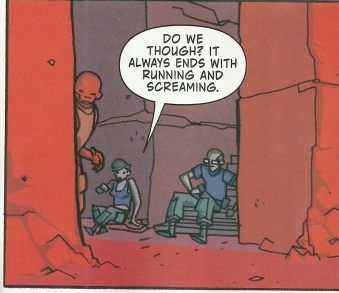 Atomic Robo: The Savage Sword of Dr. Dinosaur #3
Brian Clevinger and Scott Wegener