November 25th, 2013 by
Gavok
| Tags:
panels
,
sex criminals
,
young avengers
It's the, "Shit, I'm exhausted. To hell with it, I'm taking a nap first," edition of This Week in Comics! This week I'm joined by Gaijin Dan, Space Jawa, Was Taters and Dickeye. I did try to get through Harley Quinn #0, but that wasn't happening. It's so desperate and blatant in its attempt to rebrand Harley as DC's Deadpool with breasts that it's kind of grating. Plus, you know, they want us to enjoy the adventures of a protagonist who just murdered about a hundred kids for no reason a month ago.
Speaking of DC aping Marvel's style, here's a really kickass article Chris Sims wrote the other day. He can go to Hell for dedicating an entire paragraph to insulting What If, though.
Stop. Panel time!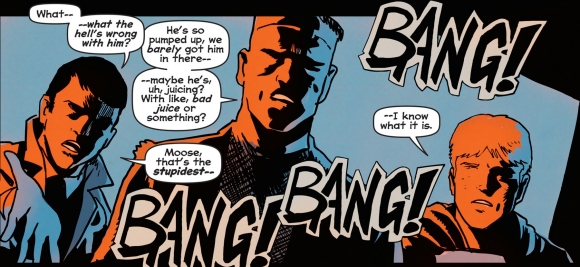 Afterlife with Archie #2
Roberto Aguirre-Sacasa and Francesco Francavilla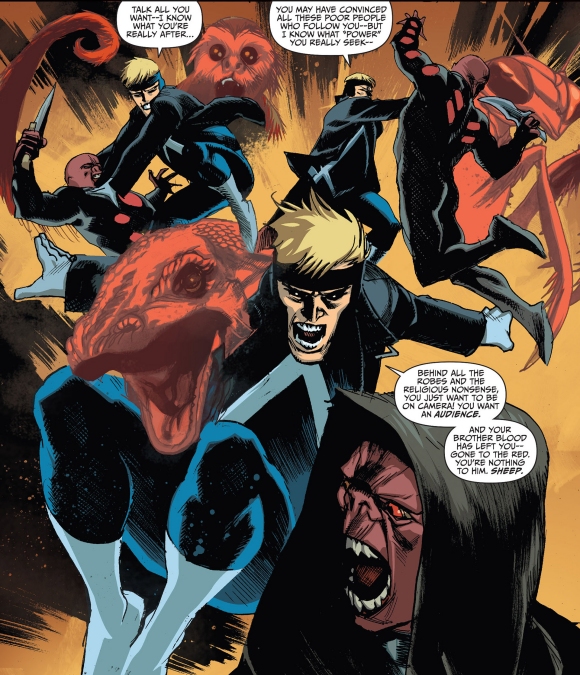 Animal Man #25
Jeff Lemire and Rafael Albuquerque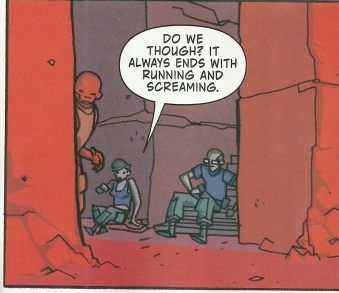 Atomic Robo: The Savage Sword of Dr. Dinosaur #3
Brian Clevinger and Scott Wegener

Avengers #23
Jonathan Hickman and Leinil Francis Yu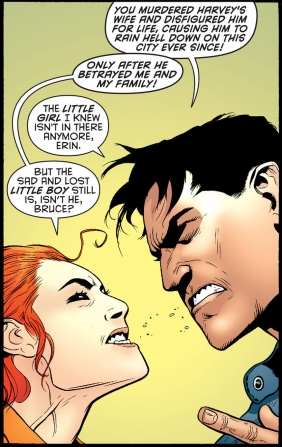 Batman and Two-Face #25
Peter J. Tomasi and Patrick Gleason

Batman '66 #21
Tom Peyer and Derec Donovan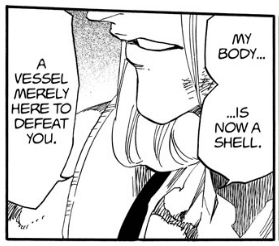 Bleach #557
Tite Kubo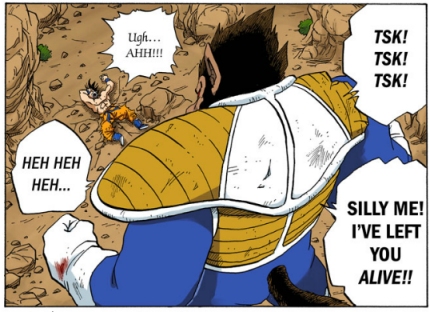 Dragon Ball Z #40
Akira Toriyama
Green Lantern: New Guardians #25
Justin Jordan, Brad Walker and Geraldo Borges
Indestructible Hulk #15
Mark Waid and Kim Jacinto
Longshot Saves the Marvel Universe #2
Christopher Hastings and Jacopo Camagni
Mega Man #31
Ian Flynn and Mike Cavallaro
Naruto #655
Masashi Kishimoto
Nisekoi #99
Naoshi Komi
One Piece #728
Eiichiro Oda
One-Punch Man bonus
ONE and Yusuke Murata
Seraph of the End #5
Takaya Kagami, Yamato Yamamoto and Daisuke Furuya
Sex Criminals #3 (Dickeye's pick)
Matt Fraction and Chip Zdarsky
Sex Criminals #3 (Gavin's pick)
Matt Fraction and Chip Zdarsky
Thunderbolts #18
Charles Soule and Jefte Palo
The Transformers: More Than Meets The Eye #23
James Roberts, John Barber, Atilio Rojo, James Raiz and Livid Ramondelli
Wonder Woman #25
Brian Azzarello and Goran Sudzuka
World Trigger #39
Daisuke Ashihara
Young Avengers #12 (Gavin's pick)
Kieron Gillen and Jamie McKelvie
Young Avengers #12 (Taters' pick)
Kieron Gillen and Jamie McKelvie
I'm sad to hear that Spider-Man: Turn Off the Dark is going to be leaving Broadway. Let's sit back and remember the good awesomely bad times.
"You know, this place is surprisingly easy to break into!" is still really funny.
Similar Posts: