March 20th, 2011 by
Gavok
| Tags:
darkwing duck
,
marvel zombies
,
panels
,
thunderbolts
,
xombi
Hey there and welcome to another week of ThWiP. This week I'm joined by David Brothers, Space Jawa and Was Taters. It's Taters who contributes the most contrasting of comics in Tiny Titans and Vampirella. Yes, indeed, not only is Vampirella of all comics making an appearance here, but it's sent in by the one female contributor. I don't get it either.
Now to get this out of the way so I can continue writing my review of the most amazing and spectacular Broadway musical that I happened to catch last Friday.

5 Ronin #3 (Punisher)
Peter Milligan and Laurence Campbell
Avengers Academy #11
Christos Gage and Tom Raney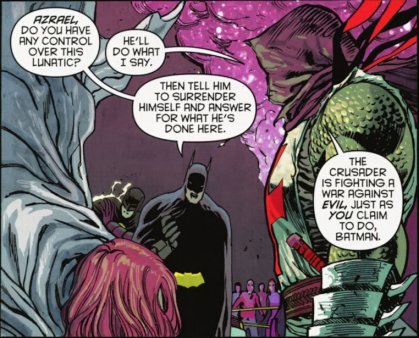 Batman #708
David Hine and Guillem March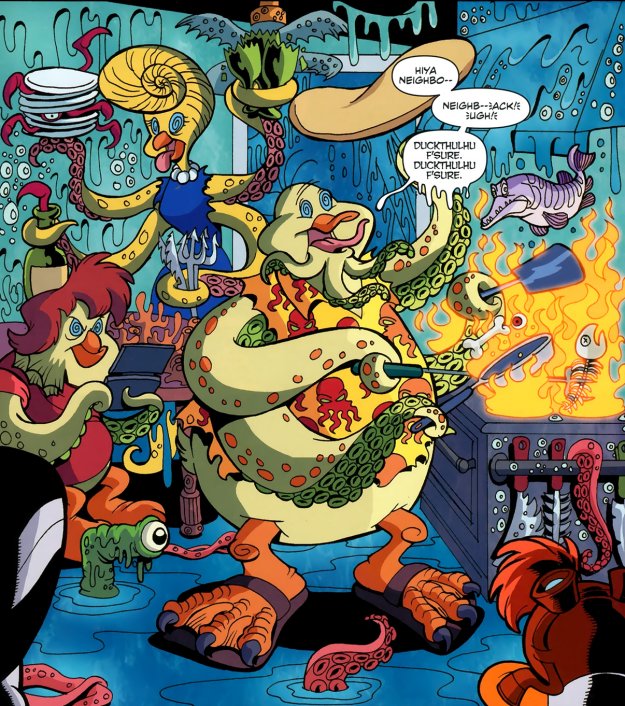 Darkwing Duck #10
Ian Brill and James Silvani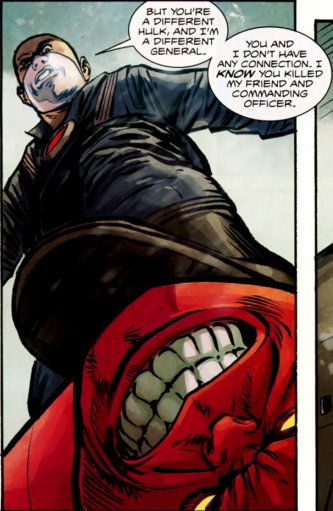 Hulk #30.1
Jeff Parker and Gabriel Hardman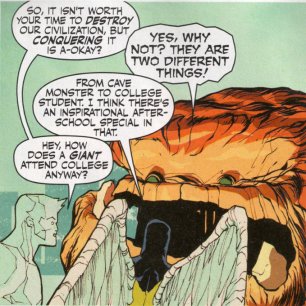 Iceman and Angel
Brian Clevinger and Juan Doe

Iron Man 2.0 #2
Nick Spencer, Barry Kitson, Kano and Carmine Di Giandomenico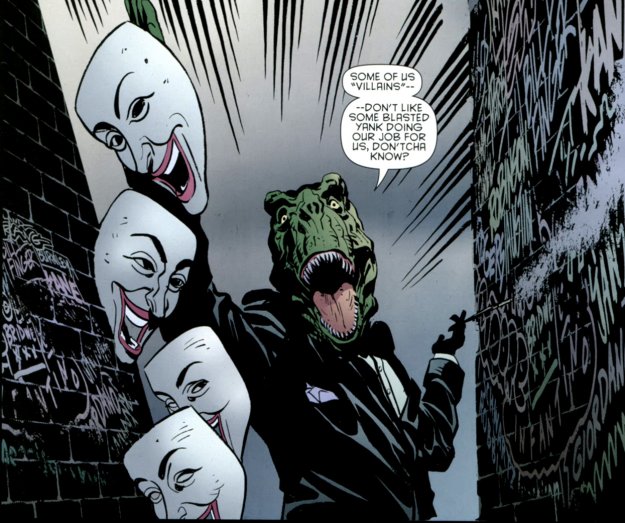 Knight and Squire #6
Paul Cornell and Jimmy Broxton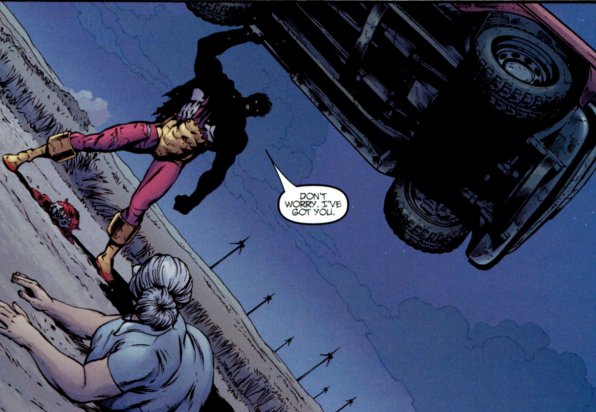 Marvel Zombies Supreme #2
Frank Marraffino and Fernando Blanco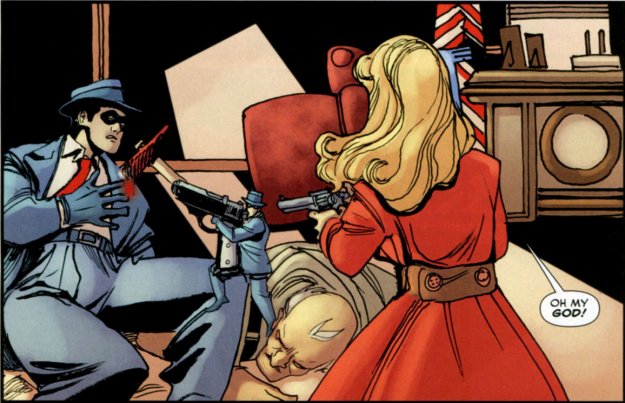 Spirit #12
David Hine and Moritat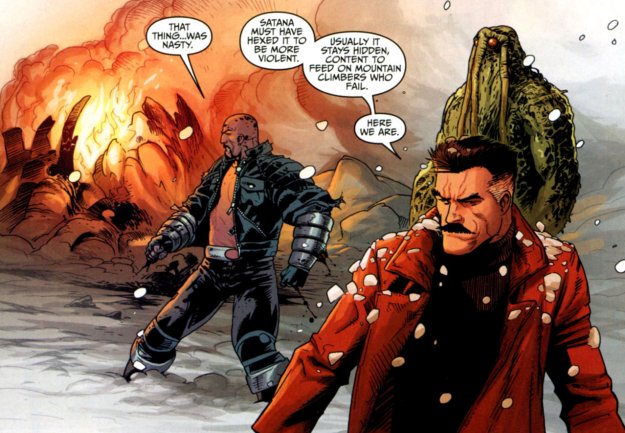 Thunderbolts #155
Jeff Parker and Kev Walker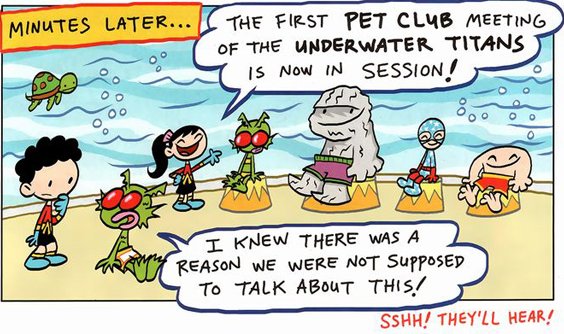 Tiny Titans #38
Franco and Art Baltazar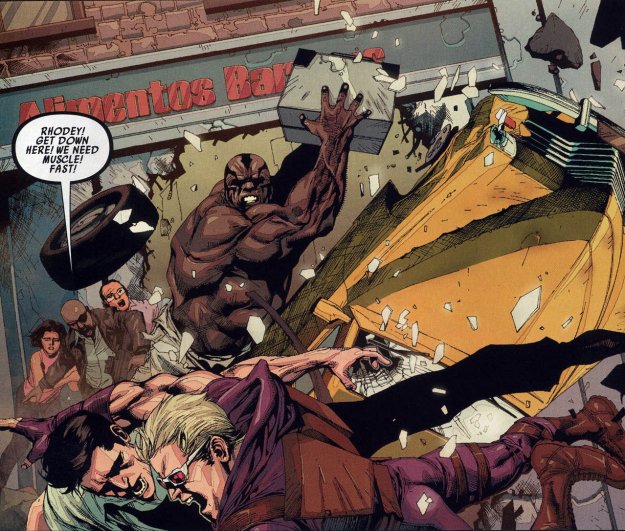 Ultimate Avengers vs. New Ultimates #2
Mark Millar, Leinil Yu and Stephen Segovia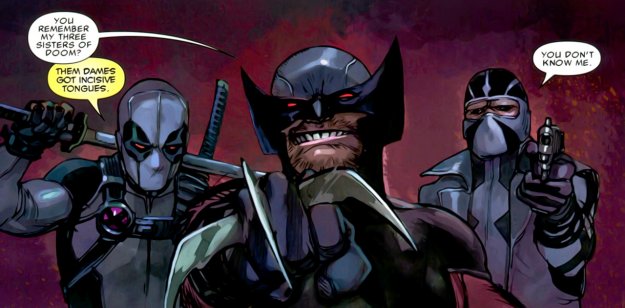 Uncanny X-Force #5.1 (David pick)
Rick Remender and Rafael Albuquerque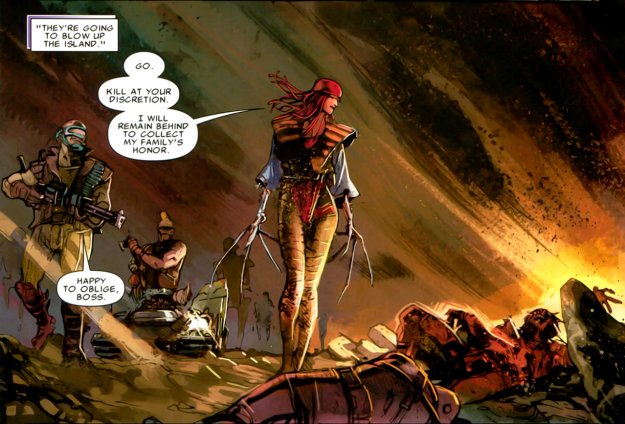 Uncanny X-Force #5.1 (Gavin pick)
Rick Remender and Rafael Albuquerque

Vampirella #4
Eric Trautmann, Wagner Reis and Fabiano Neves

Xombi #1
John Rozum and Frazer Irving
Millar's Ultimate Avengers vs. New Ultimates gets a round of applause for the most inspired handwaving of another comic I can ever recall. Remember how weird Ultimate Iron Man was with the blue skin and full-body brain and all that? In two pages, Nick Fury retcons it into oblivion in the most hilarious way.
Marvel Zombies Supreme has started to win me over with its silly, morbid humor. Having a zombie Hyperion go to Kansas and eat a Clark Kent stand-in? Meh. Having a zombie Hyperion go to Kansas and eat a Clark Kent stand-in who is drawn to look exactly like he's been sketched by Frank Quitely? Somehow hilarious to me. It also features a sequence of Hyperion duking it out with a superhero version of Bob the Angry Flower. So if you've ever wanted to see a ravenous fake Superman trade blows with a pissed off sunflower man, you might want to give it a chance.
And although Knight & Squire has come to an end, it does beg the question: how long until we get some Birthday Girl cosplayers? Just saying.
Similar Posts: