July 25th, 2010 by
Gavok
| Tags:
agents of atlas
,
apocalypse
,
avengers
,
azrael
,
daken
,
darkstalkers
,
darkwing duck
,
deadpool
,
frankencastle
,
ghost
,
marvel zombies
,
panels
,
rip hunter
,
spider-man
,
taskmaster
,
wolverine
I'm flying solo this week, since David's off in San Diego, hanging out with his friends with the paper Goku hair. There's still a shitload of comics featured this time around, mostly featuring Avengers stuff, Deadpool stuff and comics simply ending. The final issue of Marvel Zombies 5 simply confuses me in the sense of, "Seriously? That? That's how you're going to end the miniseries? Okay, if that's how you feel."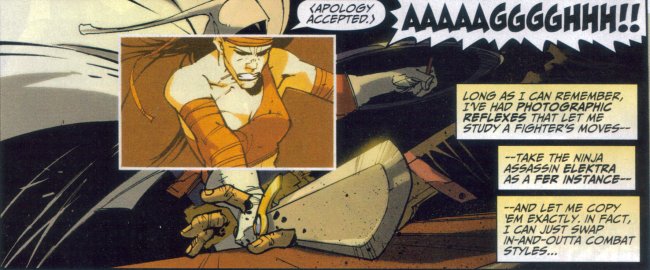 Age of Heroes #3
Fred Van Lente, Jefte Palo and various others

Atlas #3
Jeff Parker, Gabriel Hardman and Ramon Rosanas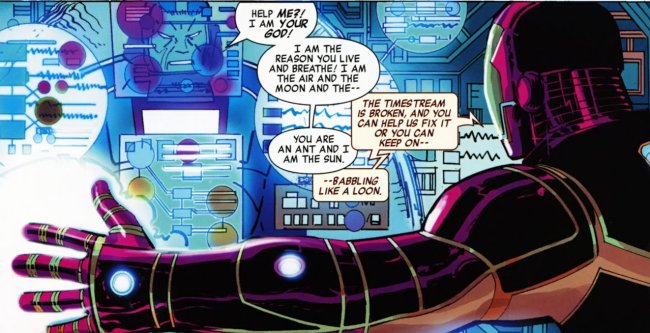 Avengers #3
Brian Michael Bendis and John Romita Jr.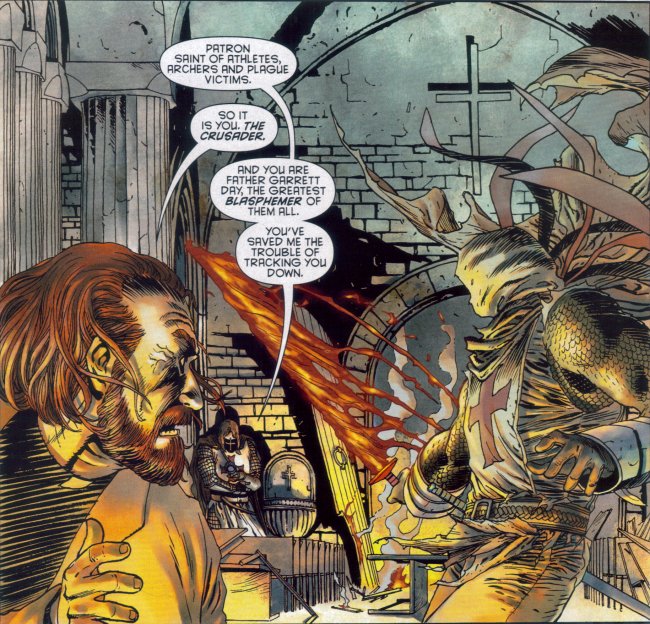 Azrael #10
David Hine and Guillem March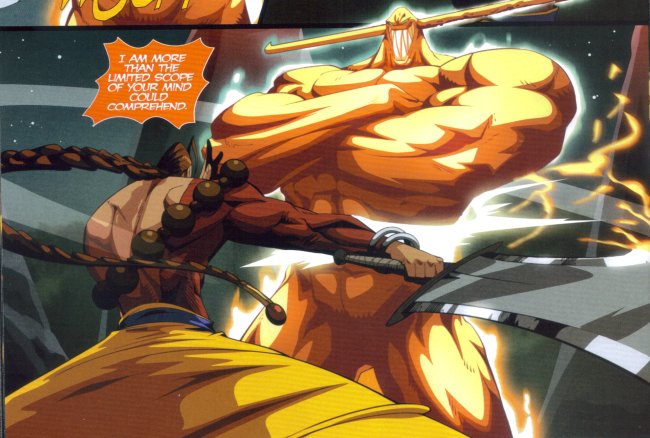 Darkstalkers: The Night Warriors #3
Ken Siu-Chong, Eric Vedder and Joe Vriens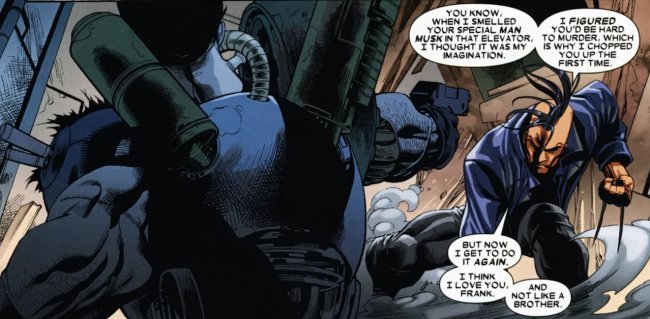 Dark Wolverine #88
Daniel Way, Marjorie Liu, Stephen Segovia and Paco Diaz
Darkwing Duck #2
Ian Brill and James Silvani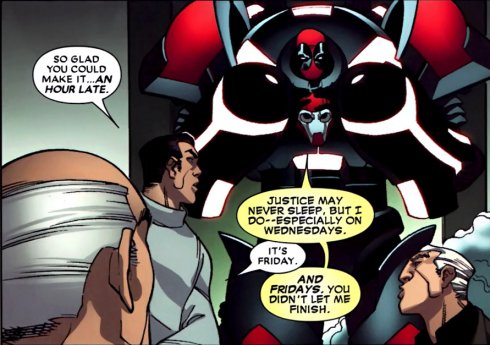 Deadpool #25
Daniel Way, Carlo Barberi, Duane Swierczynski and Philip Bond

Deadpool: Merc With a Mouth #13
Victor Gischler, Bong Dazo, Kyle Baker and Matteo Scalera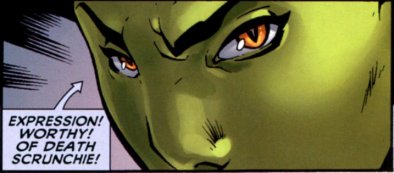 Heroic Age: Prince of Power #3
Greg Pak, Fred Van Lente, Reilly Brown and Zach Howard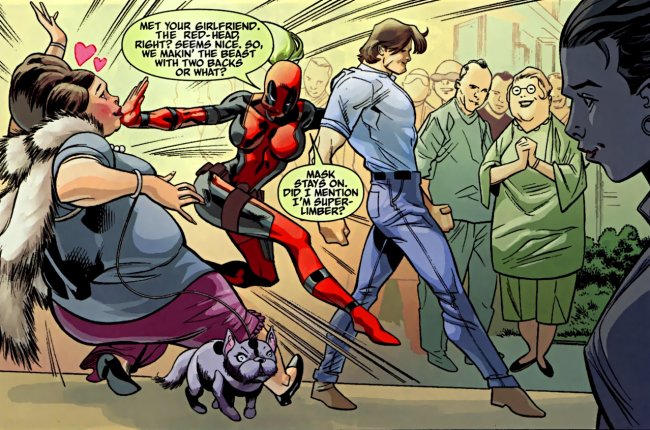 Lady Deadpool
Mary H.K. Choi and Ken Lashley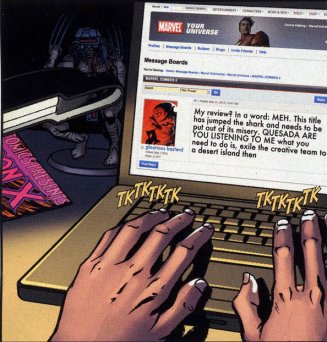 Marvel Zombies 5 #5
Fred Van Lente, Fernando Blanco and Frank Brunner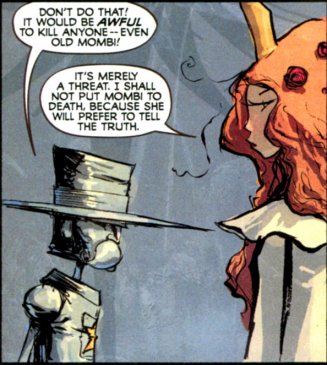 Marvelous Land of Oz #8
Eric Shanower and Skottie Young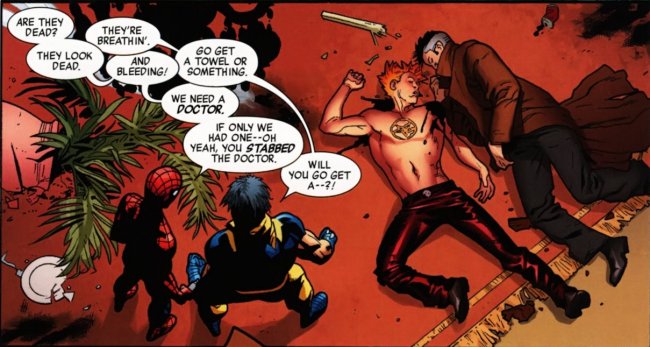 New Avengers #2
Brian Michael Bendis and Stuart Immonen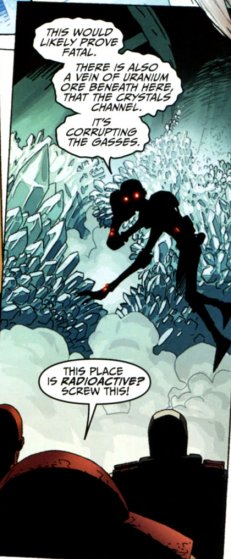 Thunderbolts #146
Jeff Parker and Kev Walker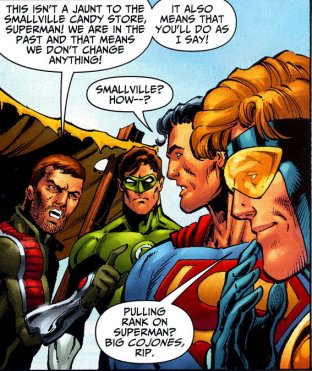 Time Masters: Vanishing Point #1
Dan Jurgens

Ultimate Avengers 2 #5
Mark Millar and Leinil Francis Yu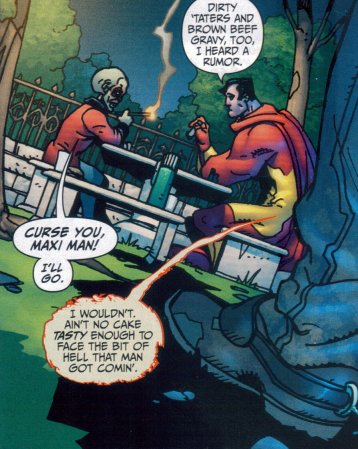 Welcome to Tranquility: One Foot in the Grave #1
Gail Simone and Horacio Domingues
Azrael has gotten a lot stronger now with Hine at the helm. Too bad I'm the only one reading it.
Sadly, my comic shop didn't get WWE Heroes this week. I'll tackle that pile of cheese next time.
Similar Posts: