July 24th, 2011 by
Gavok
| Tags:
fear itself
,
flashpoint
,
panels
This week the team of Was Taters and Space Jawa bombard me with so many panels that I almost feel like I didn't read enough. Thanks to both of them. Also, I'm glad Jawa covered the Adam West book, as my shop didn't get it this week. Though I notice he picked the same panel as I did in the Free Comic Book Day preview.
You'll have to trust me on this Avengers Academy panel. It was a great character moment.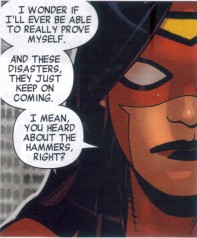 Avengers #15
Brian Michael Bendis and Chris Bachalo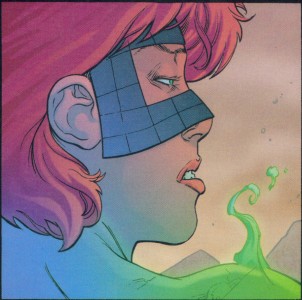 Avengers Academy #16
Christos Gage and Tom Raney

Daredevil #1
Mark Waid, Paolo Rivera and Marcos Martin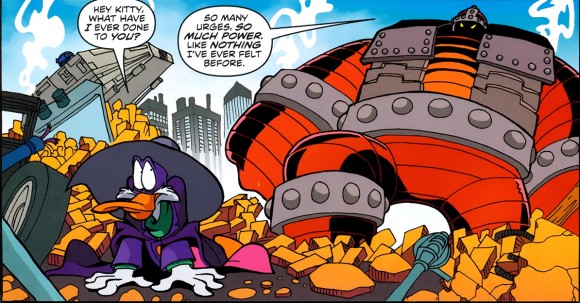 Darkwing Duck #14
Ian Brill and James Silvani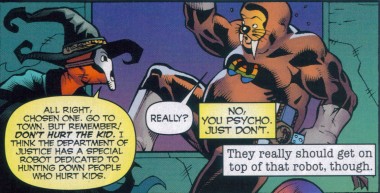 Fear Itself: Deadpool #2
Christopher Hastings and Bong Dazo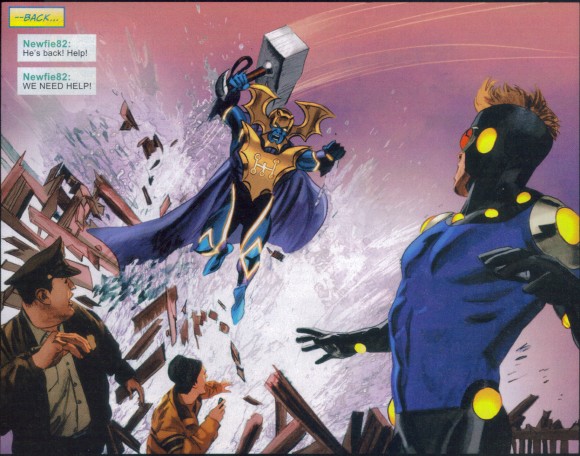 Fear Itself: The Home Front #4
Christos Gage, Mike Mayhew and various others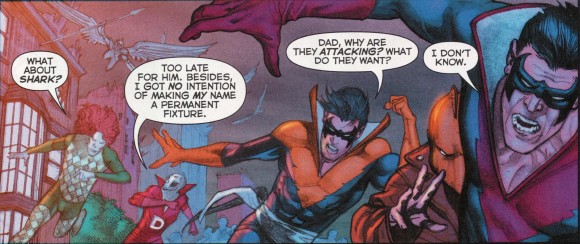 Flashpoint: Deadman and the Flying Graysons #2 (Space Jawa's pick)
J.T. Krul, Fabrizio Fiorentino and Alejandro Giraldo

Flashpoint: Deadman and the Flying Graysons #2 (Was Taters' pick)
J.T. Krul, Fabrizio Fiorentino and Alejandro Giraldo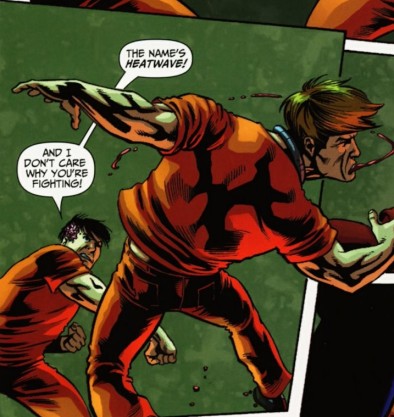 Flashpoint: Legion of Doom #2
Adam Glass and Rodney Buchemi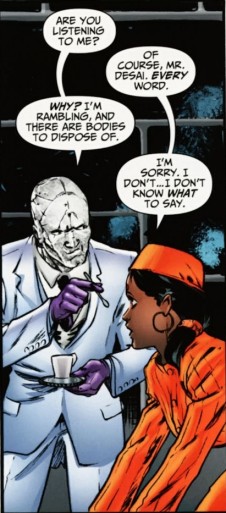 Flashpoint: The Outsider #2
James Robinson and Javi Fernandez

Flashpoint: Wonder Woman and the Furies #2
Dan Abnett, Andy Lanning and Agustin Padilla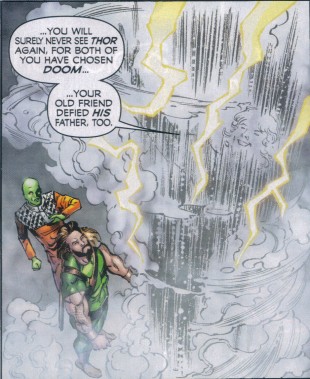 Herc #5
Greg Pak, Fred Van Lente and Neil Edwards

Hulk #37
Jeff Parker and Elena Casagrande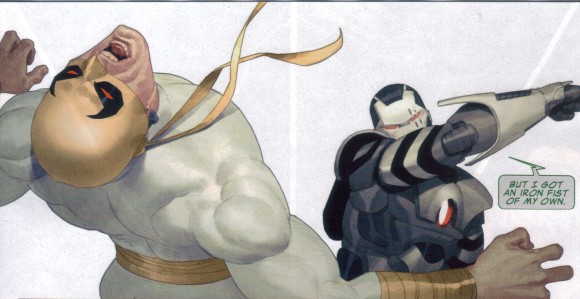 Iron Man 2.0 #7
Nick Spencer, Ariel Olivetti and Carmine Di Giandomenico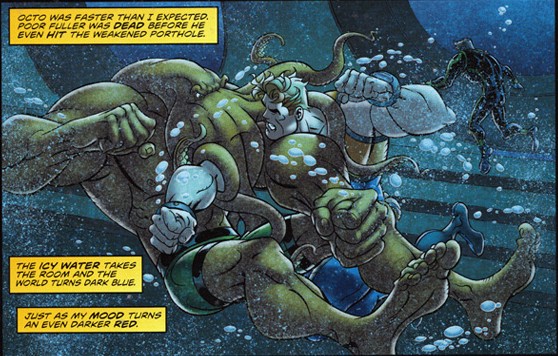 Marine Man #6
Ian Churchill, Alex Sollazzo and Comicraft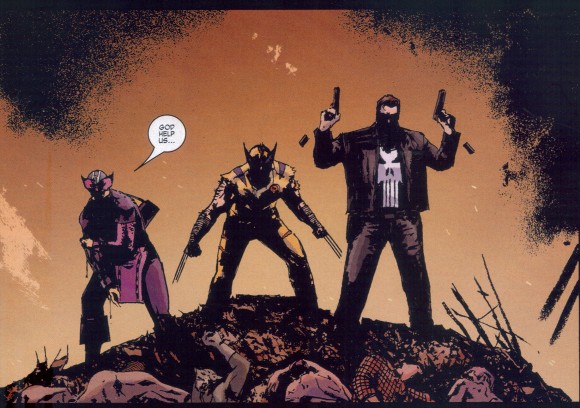 Marvel Universe vs. Wolverine #2
Jonathan Maberry and Laurence Campbell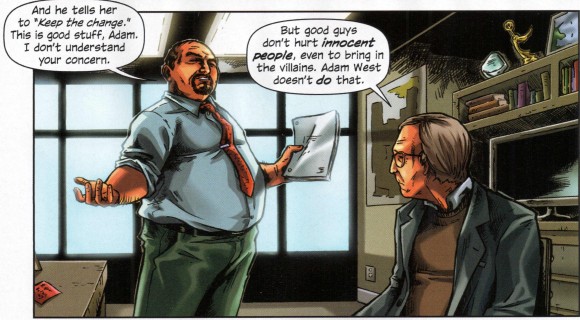 The Mis-Adventures of Adam West #1
Reed Lackey and Russel Dauterman

Power Girl #26
Matthew Sturges and Hendry Prasetya

Skaar: King of the Savage Land #5
Rob Williams and Brian Ching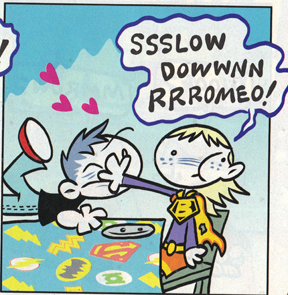 Tiny Titans #42
Art Baltazar and Franco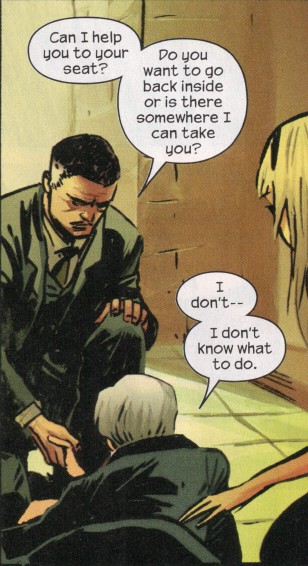 Ultimate Fallout #2
Brian Michael Bendis, Gabriel Hardman and various others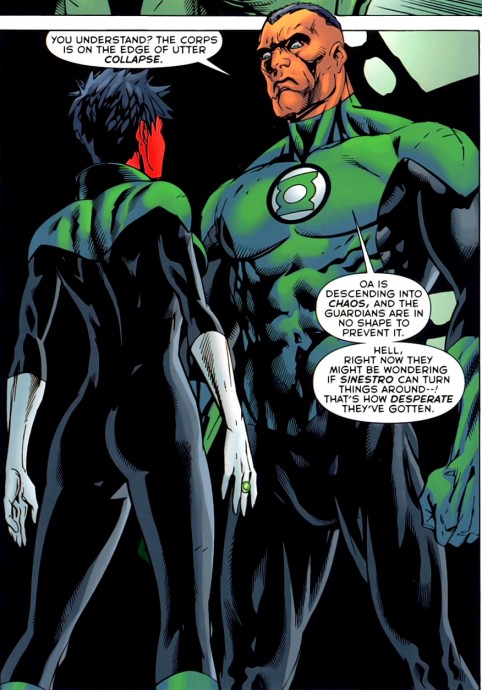 War of the Green Lanterns Aftermath #1
Tony Bedard, Miguel Sepulveda and Tyler Kirkham
Marvel Universe vs. Wolverine has been pretty cool, but I'm still a little apprehensive. Considering we know Wolverine's fate thanks to the backstory of Marvel Universe vs. Punisher, I'm curious as to how we're going to get anything of interest out of the conclusion.
I wonder if we'll ever get an issue of Iron Man 2.0 that's actually about the title character. And speaking of Iron Fist stories, Danny's got a spot in the new update of Marvel vs. Capcom 3. It's about goddamn time.
Similar Posts: