December 18th, 2011 by
Gavok
| Tags:
panels
Hello, my friends! This week is just me with a little help from Space Jawa. David and Taters are off having adventures and stuff.
Though speaking of adventures, it looks like I might be having one of my own real soon. Due to scheduling issues, today was my family's only chance to get together for the holidays, so we exchanged gifts a week early. My brother revealed to me that he's enrolling me in the Upright Citizen Brigade's improv comedy school. I'm completely overwhelmed and flabbergasted and can't wait to see this through.
Now for some comic panels. Really good week outside of New Avengers, which I'm totally dropping. Though if my longshot prediction that Bendis is planning to reveal Squirrel Girl as being evil turns out to be true, I'm back on for the hell of it.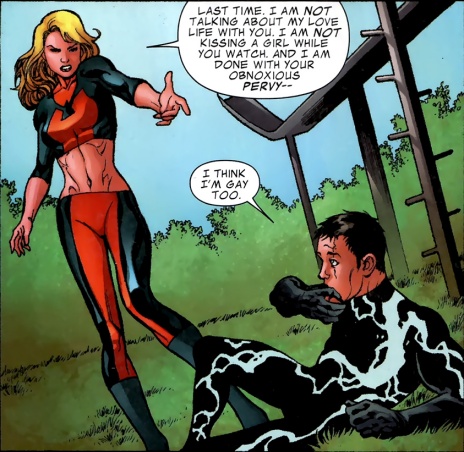 Avengers Academy #23
Christos Gage and Tom Raney
Batman and Robin #4
Peter J. Tomasi and Patrick Gleason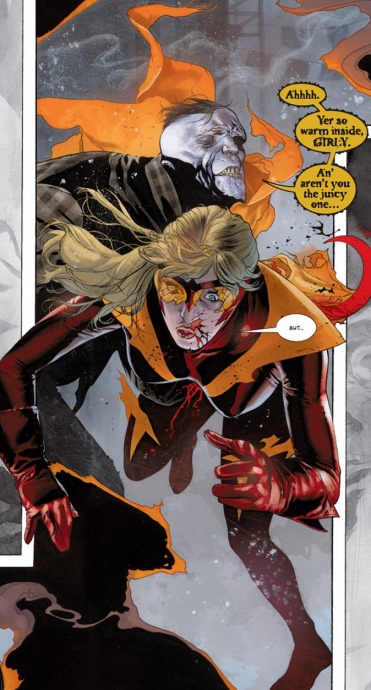 Batwoman #4
J.H. Williams III and W. Haden Blackman

Carnage U.S.A. #1
Zeb Wells and Clayton Crain

Deathstroke #4
Kyle Higgins and Joe Bennett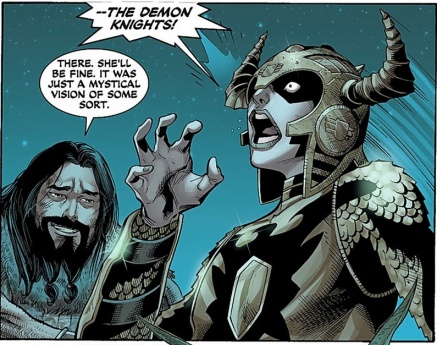 Demon Knights #4
Paul Cornell, Michael Choi and Diogenes Neves
Frankenstein, Agent of S.H.A.D.E. #4
Jeff Lemire and Alberto Ponticelli
Green Lantern #4
Geoff Johns and Doug Mahnke
Journey Into Mystery #632
Kieron Gillen and Mitch Breitweiser
New Avengers #19
Brian Michael Bendis and Mike Deodato
Resurrection Man #4
Dan Abnett, Andy Lanning and Fernando Dagnino
Shade #3
James Robinson and Cully Hamner
Star Wars: Agent of the Empire: Iron Eclipse #1
John Ostrander and Stephanie Roux
Suicide Squad #4
Adam Glass and Federico Dallocchio
Ultimate X-Men #4
Nick Spencer and Paco Medina
Uncanny X-Force #18
Rick Remender, Jerome Opena and Esad Ribic
I'd say Uncanny X-Force is the book of the week, but it's a tough call.
Since I'm in a Christmasy mood — retail employee or not — here's that sweet Art Carney Twilight Zone episode.
Similar Posts: