April 2nd, 2012 by
Gavok
| Tags:
panel
Now that my tomfoolery is out of the way, it's time for the actual ThWiP update. With me are Space Jawa and Was Taters, who as it turns out, are NOT figments of my beautiful mind.
Deadpool MAX ended this week. I should be sad, but honestly, it was time. Same with Captain America and Bucky.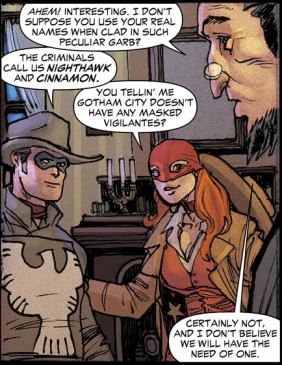 All Star Western #7
Jimmy Palmiotti, Justin Gray, Moritat and Patrick Scherberger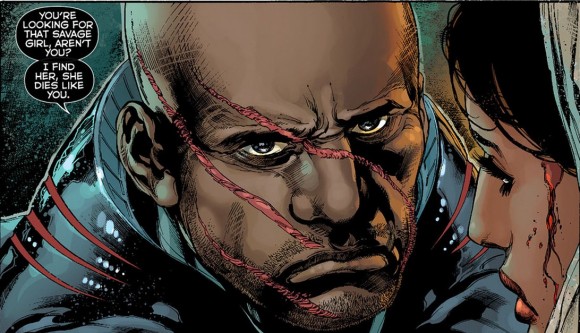 Aquaman #7
Geoff Johns and Ivan Reis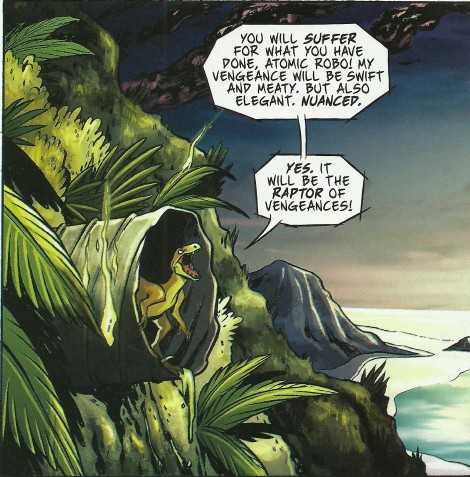 Atomic Robo: Real Science Adventures #1 (The Revenge of Dr. Dinosaur)
Brian Clevinger & Yuko Oda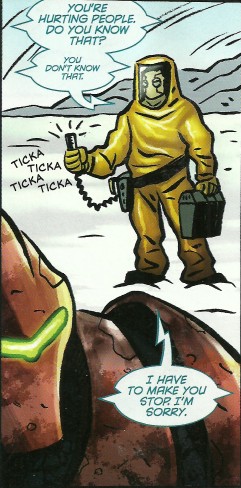 Atomic Robo: Real Science Adventures #1 (City of Skulls)
Brian Clevinger & Yuko Oda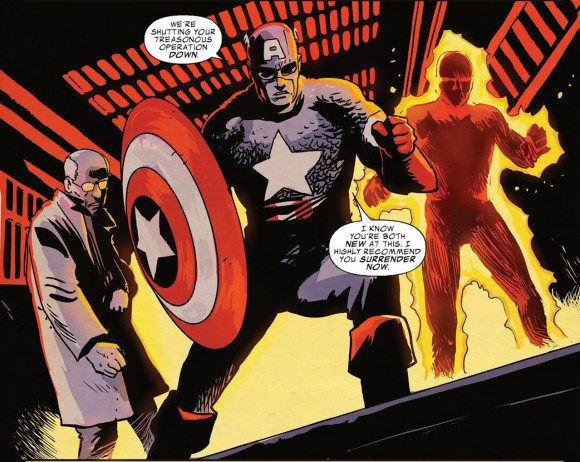 Captain America and Bucky #628
James Asmus, Ed Brubaker and Francesco Francavilla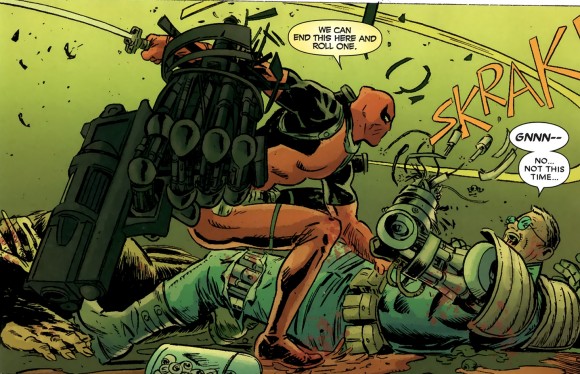 Deadpool MAX 2 #6
David Lapham
FF #16
Jonathan Hickman, Nick Dragotta and Steve Epting
Flash #7
Francis Manapul and Brian Buccellato
Green Lantern: New Guardians #7
Tony Bedard and Tyler Kirkham
I, Vampire #7
Joshua Hale Fialkov and Andrea Sorrentino
Secret Avengers #24
Rick Remender and Gabriel Hardman
Teenage Mutant Ninja Turtles #8
Kevin Eastman, Tom Waltz and Dan Duncan
Ultimates #8
Jonathan Hickman and Esad Ribic
Uncanny X-Force #23
Rick Remender and Greg Tocchini
Unwritten #35.5
Mike Carey, Peter Gross and Gabriel Hernandez Walta
Last night I watched Wrestlemania. That's no big deal. What is a big deal is the thing me and my friends watched beforehand.
Better believe there's a review in this.
Similar Posts: