December 12th, 2010 by
Gavok
| Tags:
abomination
,
ares
,
booster gold
,
daken
,
deadpool
,
flash
,
knight
,
panels
,
sabretooth
,
what if
Fairly small week, though thankfully with help from Was Taters to bulk it up slightly. It's definitely a good thing as it introduces me to Thor's amazing facial expression.
The Wolverine story in this week's What If is pretty dire. Just saying.

Batgirl 16
Bryan Q. Miller and Dustin Nguyen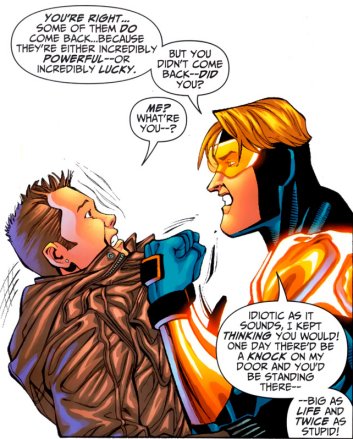 Booster Gold #39
Keith Giffen, J.M. DeMatteis and Chris Batista

Chaos War: Ares
Michael Avon Oeming, Stephen Segovia and Ivan Rodriguez

Detective Comics Annual #12
David Hine, Agustin Padilla and various others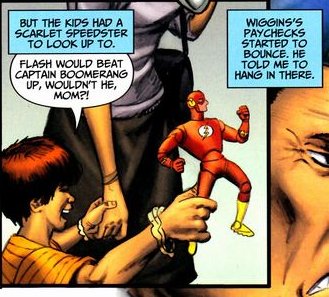 Flash #7
Geoff Johns and Scott Kolins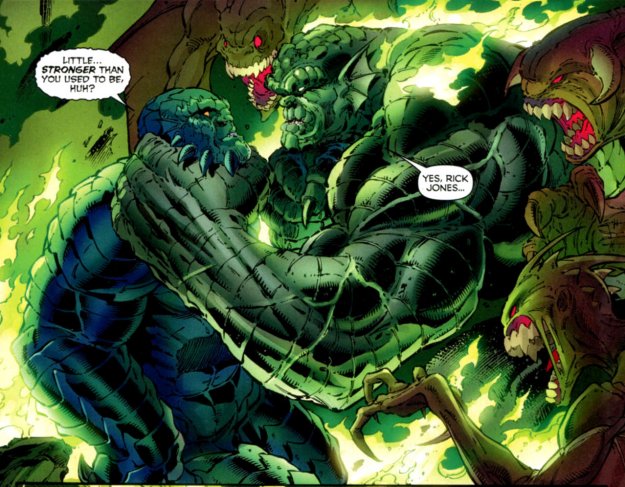 Incredible Hulks #618
Greg Pak, Paul Pelletier, Jeff Parker and Yacine Elghorri

Justice League: Generation Lost #15
Judd Winick and Joe Bennett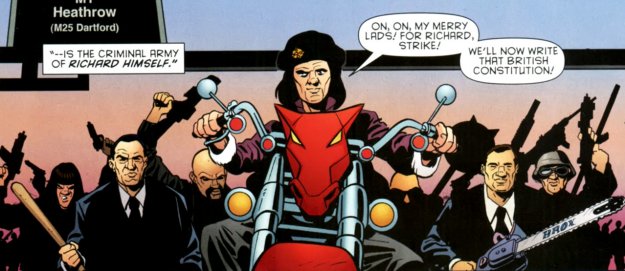 Knight & Squire #3
Paul Cornell and Jimmy Broxton

New Avengers #7
Brian Michael Bendis and Stuart Immonen

Thor: The Mighty Avenger #7
Roger Langridge and Chris Samnee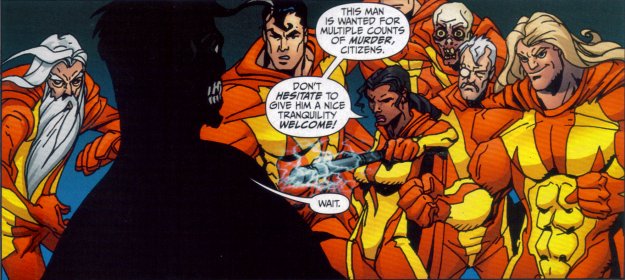 Welcome to Tranquility: One Foot in the Grave #6
Gail Simone and Horacio Domingues

What If: Wolverine: Father
Rob Williams and Greg Tocchini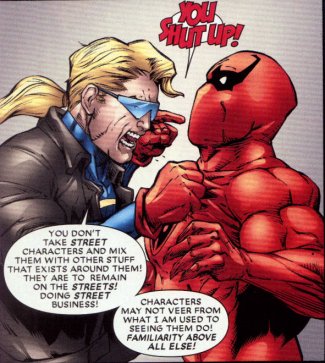 What If the Venom Symbiote Possessed Deadpool Part 2 (Backup)
Rick Remender and Shawn Moll
I never want that backup story to end. I love it like it was my son. It included one of my new favorite comic quotes, "What? We made an OATH! We swore to keep it real!"
Also, Booster sure is yelling at people a lot this week.
Working retail during the holidays has killed my free time that I'd usually use for watching holiday specials and other traditions. My only choice now is to mix and match to save time.
Similar Posts: