March 6th, 2011 by
Gavok
| Tags:
axe cop
,
captain america
,
darkwing duck
,
deadpool
,
panels
,
secret warriors
,
thunderbolts
Hey, if there's anyone out there who digs this ThWiP series and has some graphic expertise, would you be able to whip up some kind of opening graphic? I could really use one.
Today I'm joined by Was Taters and Space Jawa. Jawa wanted me to mention that he covered the Rocket Raccoon and Groot backup from Annihilators because it's superior to the main story. He isn't the first person I've heard that from.
Azrael ended this week. I'll miss you, you crazy, religious hybrid of Moon Knight, Ghost Rider and Venom 🙁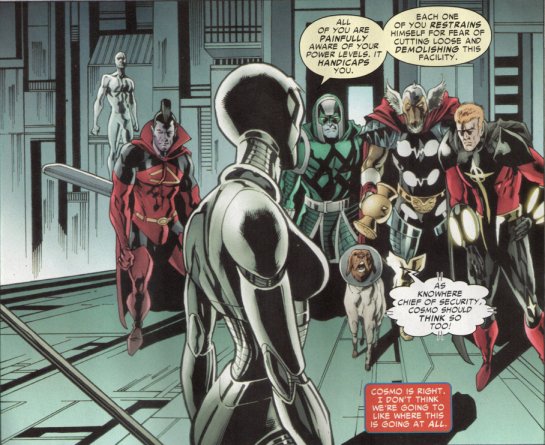 Annihilators #1
Dan Abbnett, Andy Lanning, and Tan Eng Haut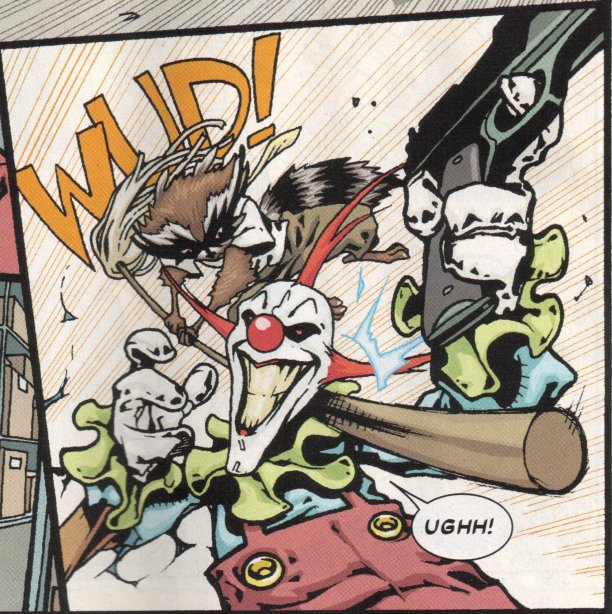 Annihilators #1 (backup)
Dan Abbnett, Andy Lanning, and Timothy Green II

Avengers Academy #10
Christos Gage and Sean Chen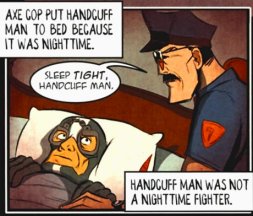 Axe Cop: Bad Guy Earth #1
Malachai Nicolle and Ethan Nicolle

Azrael #18
David Hine and Cliff Richards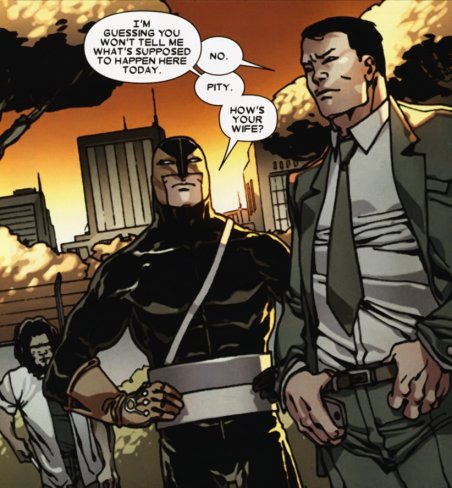 Daken: Dark Wolverine #6
Daniel Way, Marjorie Liu and Giuseppe Camuncoli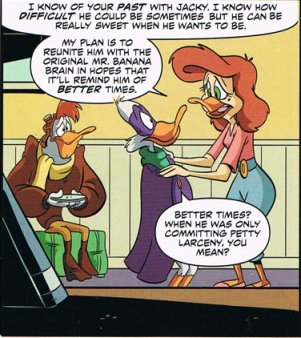 Darkwing Duck Annual #1
Ian Brill, Sabrina Alberghetti, Tad Stones and James Silvani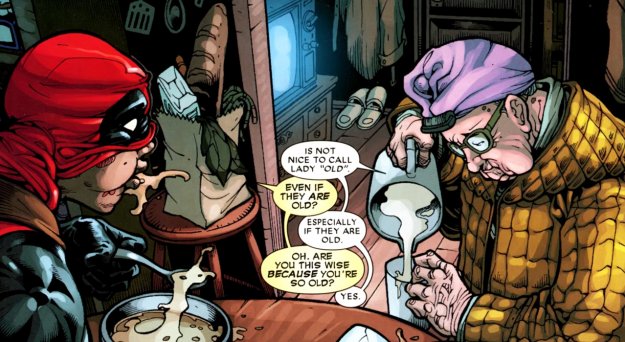 Deadpool #33.1
Daniel Way and Bong Dazo

Green Lantern #63
Geoff Johns, Ed Benes and Ardian Syaf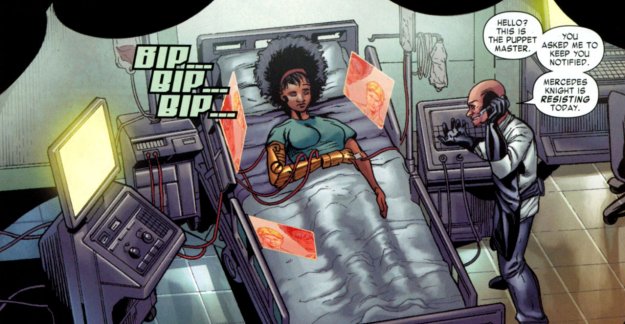 Heroes For Hire #4
Dan Abnett, Andy Lanning and Robert Atkins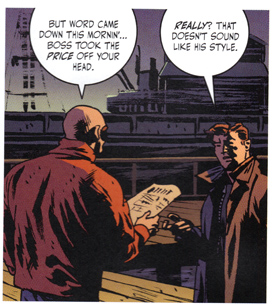 Incognito: Bad Influences #4
Ed Brubaker and Sean Phillips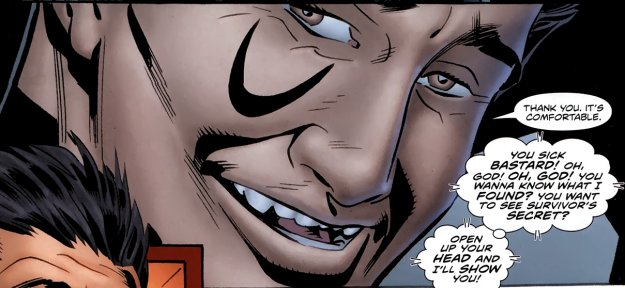 Irredeemable #23
Mark Waid, Peter Krause and Diego Barreto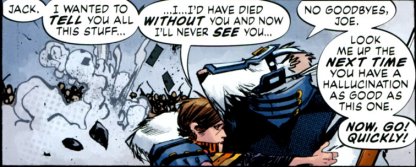 Joe the Barbarian #8
Grant Morrison and Sean Murphy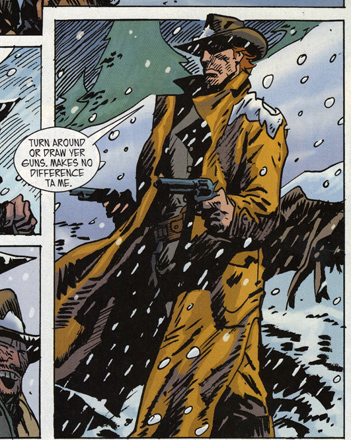 Jonah Hex #65
Justin Gray, Jimmy Palmiotti and Jordi Bernet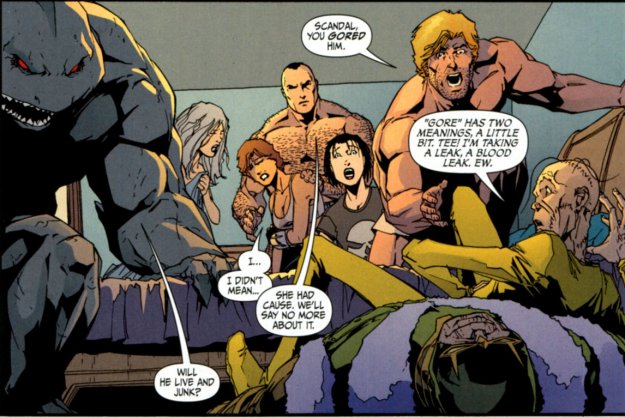 Secret Six #31
Gail Simone and J. Calafiore
Secret Warriors #25
Jonathan Hickman and Alessandro Vitti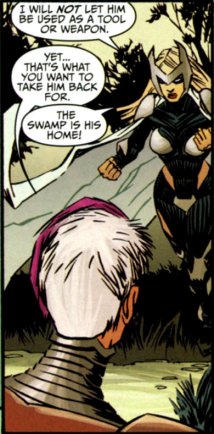 Thunderbolts #154
Jeff Parker and Declan Shalvey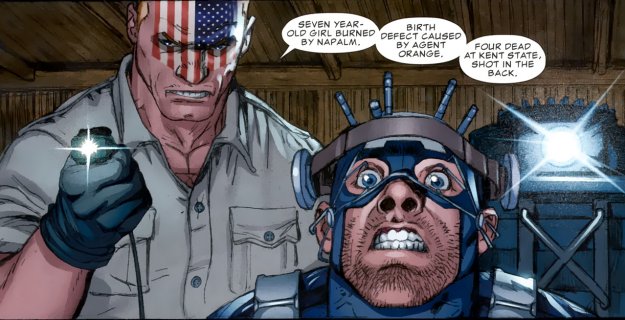 Ultimate Captain America #3
Jason Aaron and Ron Garney
Great week. I've been meaning to write up a thing about Axe Cop, so this miniseries gives me more incentive.
Meanwhile, I've been spending a lot of time watching old Beavis and Butt-head videos on YouTube. I'm pretty certain this is the best one. Or at least top 3.
KOJAK!
Similar Posts: