May 8th, 2011 by
Gavok
| Tags:
axe cop
,
panels
Hey there, folks. Since it's been a while since I've explained the concept of this weekly series, here's the gist for new people: Every week, me, some readers and occasionally Mr. David Brothers put together a collection of panels from each comic that we've read collectively. The idea is to sum up the comic in one panel. If you were trying to sell someone on the issue while giving them an idea of what the comic is about without overly spoiling them, what would that panel be?
I have stuff from David, Was Taters and Space Jawa. Jawa also sent me an image from Free Comic Book Day, but I'm going to save all of those for next week.
Also, apologies for the lack of content from me in the past couple weeks. Been playing a lot of Mortal Kombat while catching up on the rest of season one of the Avengers cartoon off YouTube. There are like seven episodes aired in Australia that they held off on in America because there's a lot of Asgard stuff going on and they wanted to save it for after the Thor movie was released.
You know what's kind of fucked about that cartoon? Chemistro got to make his animated debut before Luke Cage and Iron Fist.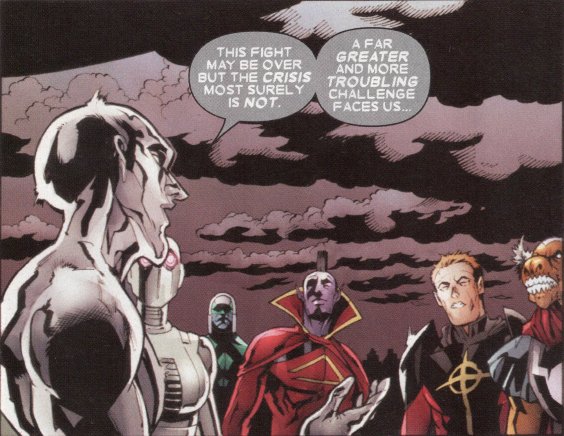 Annihilators #3
Dan Abnett, Andy Lanning and Tan Eng Huat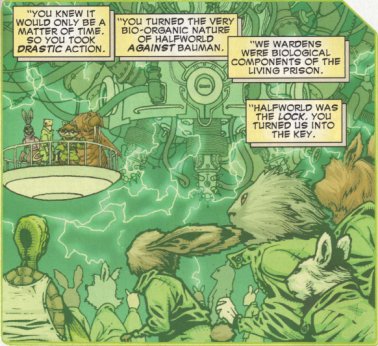 Annihilators #3 (backup)
Dan Abnett, Andy Lanning and Timothy Green II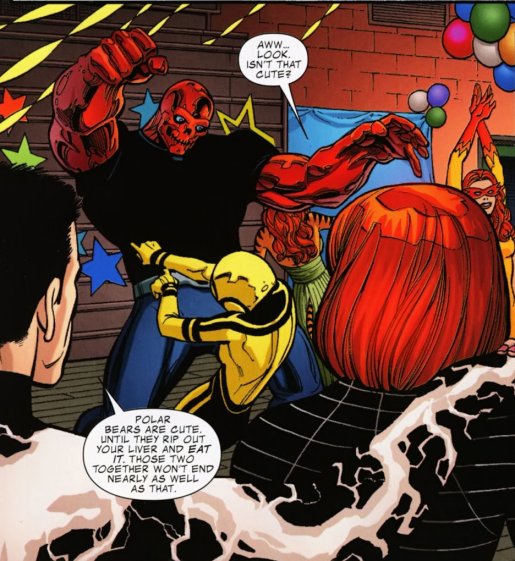 Avengers Academy #13
Christos Gage and Sean Chen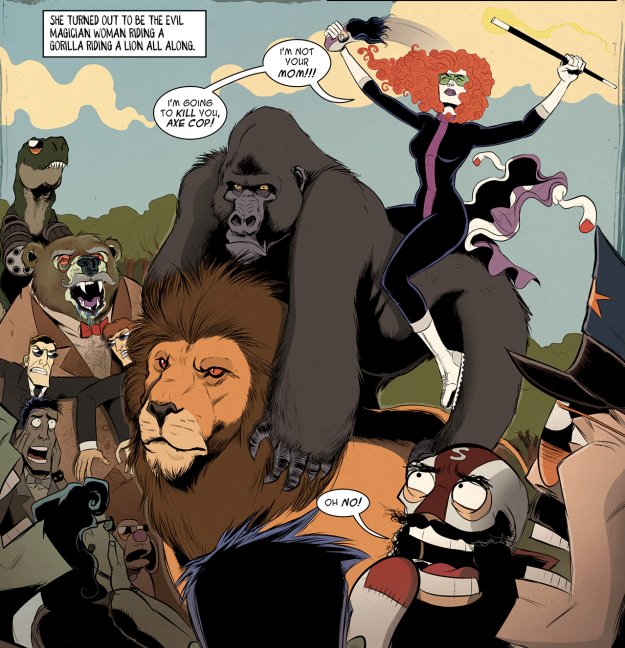 Axe Cop: Bad Guy Earth #3
Malachai Nicolle and Ethan Nicolle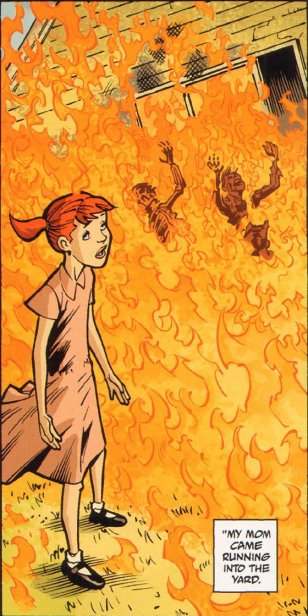 B.P.R.D.: The Dead Remembered
Mike Mignola, Scott Allie and Karl Moline

Deadpool Annual #1
John Layman and Juan Doe

Doom Patrol #22
Keith Giffen and Ron Randall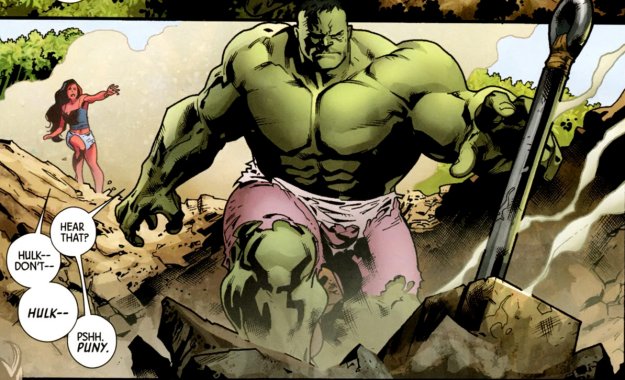 Fear Itself #2
Matt Fraction and Stuart Immonen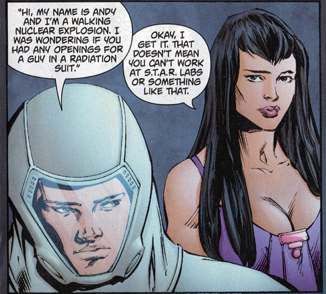 Freedom Fighters #9
Justin Gray, Jimmy Palmiotti, Travis Moore and Trevor Scott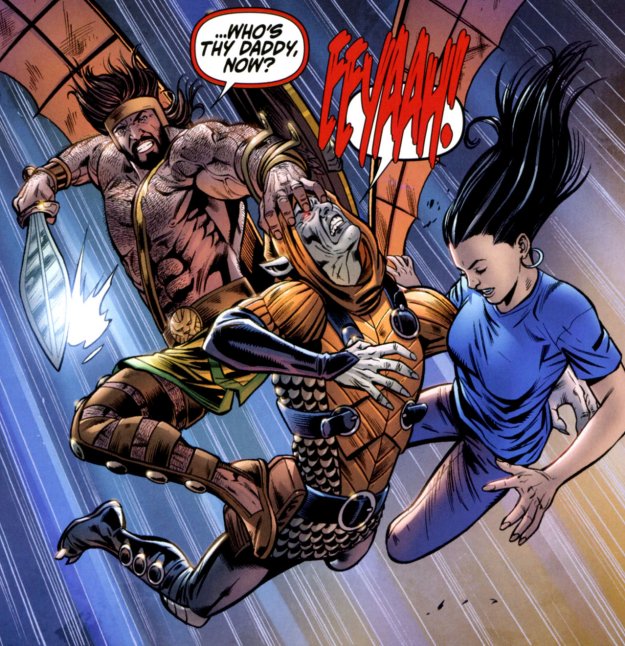 Herc #2
Greg Pak, Fred Van Lente and Neil Edwards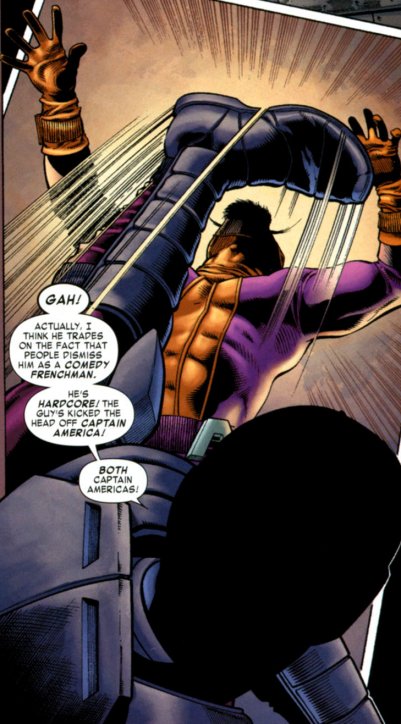 Heroes for Hire #6
Dan Abnett, Andy Lanning and Brad Walker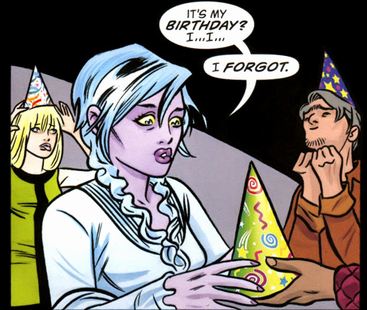 I, Zombie #13
Chris Roberson and Michael Allred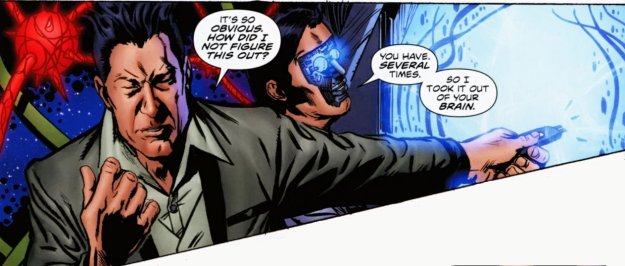 Irredeemable #25
Mark Waid and Peter Krause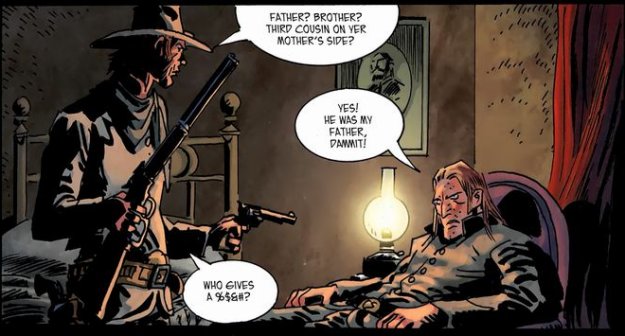 Jonah Hex #67
Justin Gray, Jimmy Palmiotti and Jordi Bernet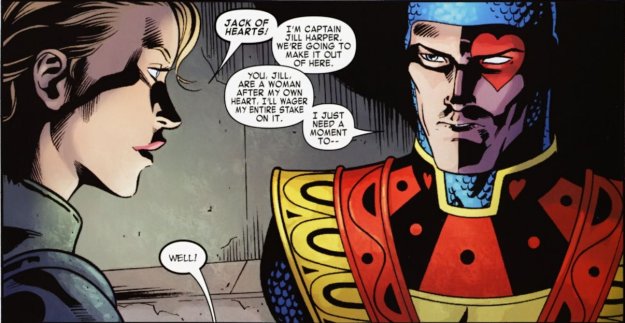 Marvel Zombies Supreme #4
Frank Marraffino and Fernando Blanco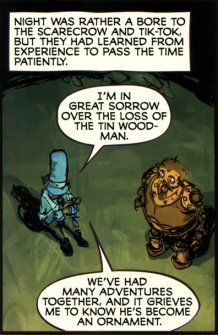 Ozma of Oz #6
Eric Shanower and Skottie Young
Secret Six #33
Gail Simone and J. Calafiore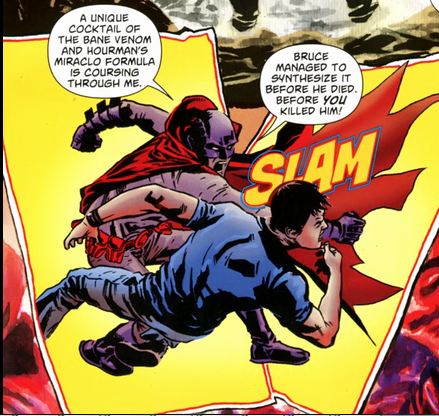 Superboy #7
Jeff Lemire, Marco Rudy and Daniel HDR

Uncanny X-Force #9
Rick Remender and Billy Tan

Xombi #2
John Rozum and Frazier Irving
(Xombi #2 was really from a couple weeks ago, but I can't say no to Taters. She'd kill me)
Aw, Magneto. I wish I could hug him based on that panel alone.
I was considering getting the Avengers Academy 80-Page Giant because Academy is one of my favorite comics these days, but then I saw the $7.99 price tag. Jesus Christ, Marvel. Speaking of Academy, I just noticed that Tigra is in the background of that above panel when she's supposed to be in her quarters banging Giant Man. I can probably earn myself a no-prize with that.
For those who haven't seen Avengers: Earth's Mightiest Heroes, here's a sample of what it has to offer:
Incredulous Thor gets me every time.
Similar Posts: