January 1st, 2012 by
Gavok
| Tags:
captain america
,
ninja turtles
,
panels
Hey, it's the first 4L post of 2012, as if that means anything! Since it's the first of the year, I might as well go over the gist of what ThWiP is all about. Every week, me and some other guys (and you too if you're ever up for it) take all the new comics we've read and sum it up in one panel. Nothing too spoilery, but something that does its best to advertise the comic and what it's all about in one glance. It could be a hero and a villain running at each other. It could be a pretty funny line relating to the overall situation. It could be an info dump of blatant exposition. Whatever.
This week I'm joined by Space Jawa and Was Taters. David's still on his vacation and with Esther not having posted in over a month, I appear to be running 4thletter solo. I should really do something with that, like get rid of these goddamn manga headers. I'd totally put some kickass Dr. McNinja panel in there or something with the Juggernaut, but damn if I know how to even work this site. Blast.
For this entry, we have a lot of Captain America comics.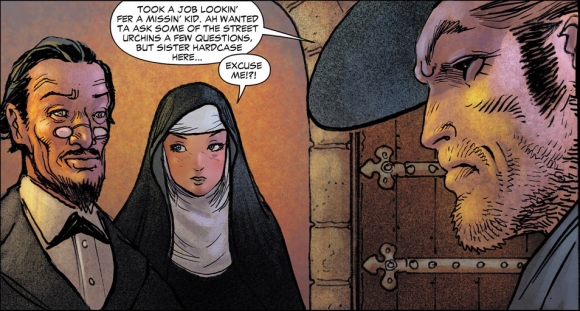 All-Star Western #4
Justin Gray, Jimmy Palmiotti, Moritat and Phil Winslade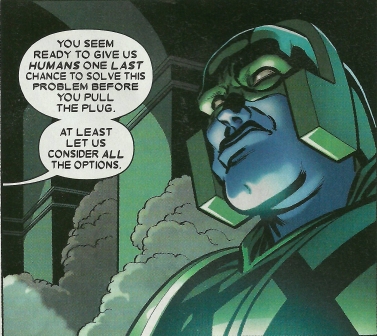 Annihilators: Earthfall #4
Dan Abnett, Andy Lanning and Tan Eng Huat

Annihilators: Earthfall #4 (backup)
Dan Abnett, Andy Lanning and Timothy Green II

Aquaman #4
Geoff Johns and Ivan Reis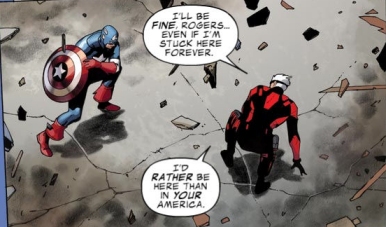 Captain America #5
Ed Brubaker, Steve McNiven and Giuseppe Camuncoli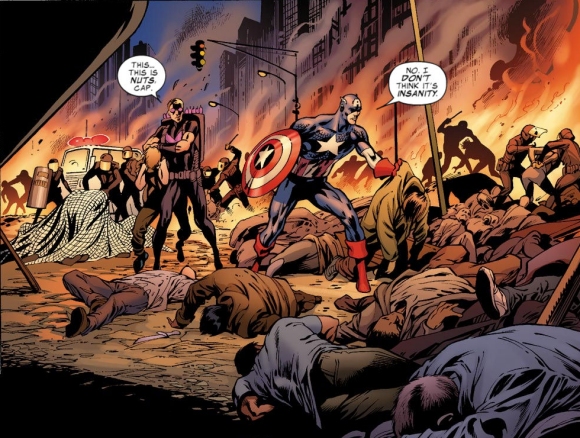 Captain America #6
Ed Brubaker and Alan Davis

Captain America and Bucky #625
James Asmus, Ed Brubaker and Francesco Francavilla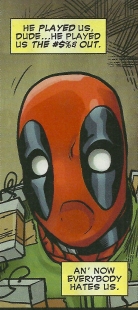 Deadpool #48
Daniel Way and Salva Espin
FF #13
Jonathan Hickman and Juan Bobillo
Flash #4
Francis Manapul and Brian Buccellato
Green Lantern: New Guardians #4
Tony Bedard and Tyler Kirkham
I, Vampire #4
Joshua Hale Fialkov and Andrea Sorrentino
Incorruptible #25
Mark Waid and Marcio Takara
Secret Avengers #20
Warren Ellis and Alex Maleev
Star Wars: Crimson Empire III #3
Mike Richardson, Randy Stradley, and Paul Gulacy
Teenage Mutant Ninja Turtles Micro-Series #2: Michelangelo (Gavin's pick)
Brian Lynch and Andy Kuhn
Teenage Mutant Ninja Turtles Micro-Series #2: Michelangelo (Space Jawa's pick)
Brian Lynch and Andy Kuhn
Ultimate X-Men #5
Nick Spencer and Paco Medina
Ultimates #5
Jonathan Hickman, Brandon Peterson and Esad Ribic
Unwritten #32.5
Mike Carey and Peter Gross
Space Jawa and I have both been reading through the IDW Teenage Mutant Ninja Turtles stuff and I think it says something that he refuses to stop scanning images of it every two weeks despite knowing I have it covered. I got the first couple issues out of curiosity and nostalgia, but I really have to endorse it. It's a damn good reboot that has the gritty feel of the original stuff, but doesn't feel the need to shy away from the mainstream characters who weren't in the original Mirage comics like Krang, Bebop and Rocksteady. It touches all bases while still introducing new characters who feel right and original aspects to the story that appear at home. Hell, the first arc perfectly expresses why Raphael is the disgruntled outsider of the four. Check it out, it's good stuff.
Similar Posts: