March 6th, 2011 Posted by Gavok
Hey, if there's anyone out there who digs this ThWiP series and has some graphic expertise, would you be able to whip up some kind of opening graphic? I could really use one.
Today I'm joined by Was Taters and Space Jawa. Jawa wanted me to mention that he covered the Rocket Raccoon and Groot backup from Annihilators because it's superior to the main story. He isn't the first person I've heard that from.
Azrael ended this week. I'll miss you, you crazy, religious hybrid of Moon Knight, Ghost Rider and Venom 🙁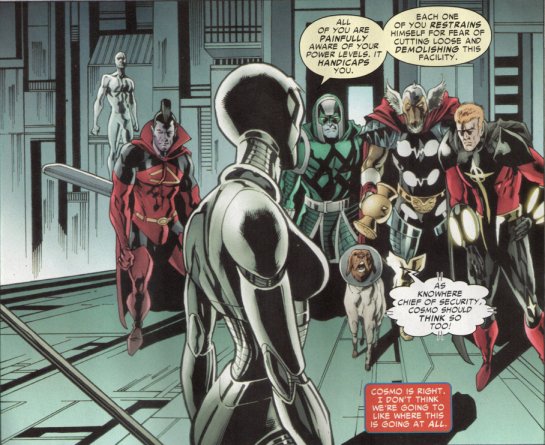 Annihilators #1
Dan Abbnett, Andy Lanning, and Tan Eng Haut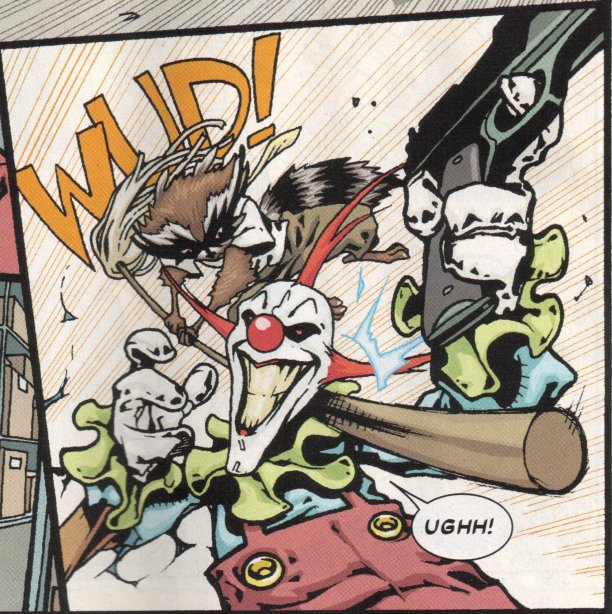 Annihilators #1 (backup)
Dan Abbnett, Andy Lanning, and Timothy Green II