May 15th, 2011 by
Gavok
| Tags:
atomic robo
,
free comic book day
,
panels
It's the Free Comic Book Day edition of ThWiP! Which is good, since I didn't really get too many books on Wednesday and need some padding. I did end up picking up Journey Into Mystery, which I'm enjoying the hell out of. The adventures of a now-young Loki will always trump the adventures of a now-young Tony Stark. Goddamn 90's comics.
I'm joined by my usual folks, David Brothers, Was Taters and Space Jawa. As mentioned, last week's FCBD stuff is being used here. At least, the stuff I got around to reading through. The Inspector Gadget one didn't do much to wow (wowsers?) me and it suffers from one hell of a editing mistake on the second page. In a big two-page spread, what should be the dialogue between Gadget and Penny in the middle of the spread is instead being said by a stack of luggage on the far right of the image. How did nobody prevent this?
New Avengers is the first panel in a while that I've posted where it's more about, "Look how bad this is." The modern plot is interesting enough for the five pages we get an issue, but the Chaykin-drawn "Bendis decides to make his own Agents of Atlas lineup" segments are the worst. I'd drop this book if I thought this was going to be a new status quo for the series.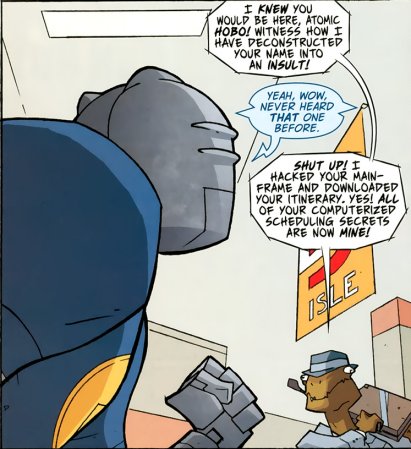 Atomic Robo FCBD
Brian Clevinger, Scott Wegener and others
Batgirl #21
Bryan Q. Miller and Dustin Nguyen

Batman Incorporated #6
Grant Morrison and Chris Burnham

Bongo Comics Free-for-All 2011 FCBD
Jesse Leon McCann, James Lloyd and others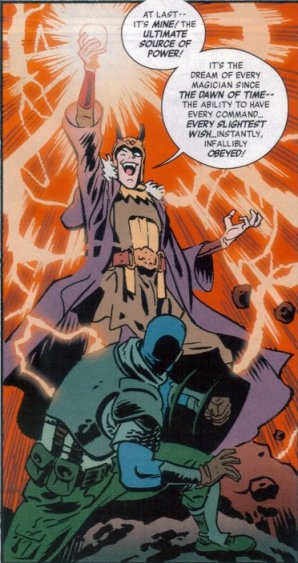 Captain America/Thor: The Mighty Fighting Avengers FCBD
Roger Langridge and Chris Samnee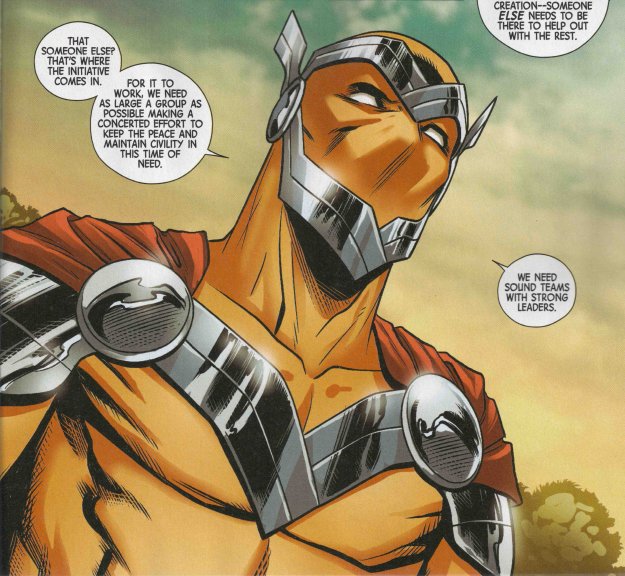 Fear Itself: Youth in Revolt #1
Sean McKeever and Mike Norton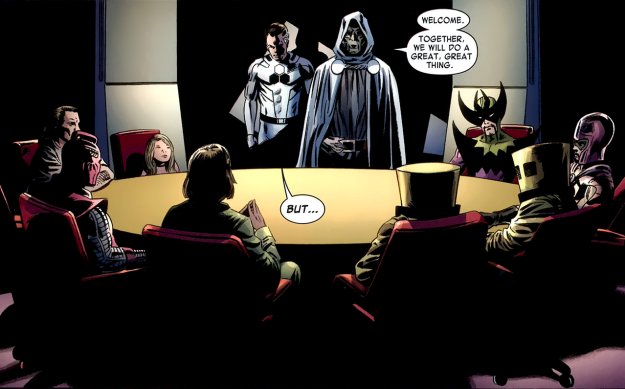 FF #3
Jonathan Hickman and Steve Epting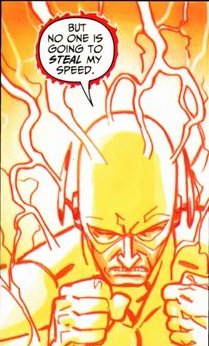 Flash #12
Geoff Johns, Scott Kolins and Francis Manapul

Flashpoint #1
Geoff Johns and Andy Kubert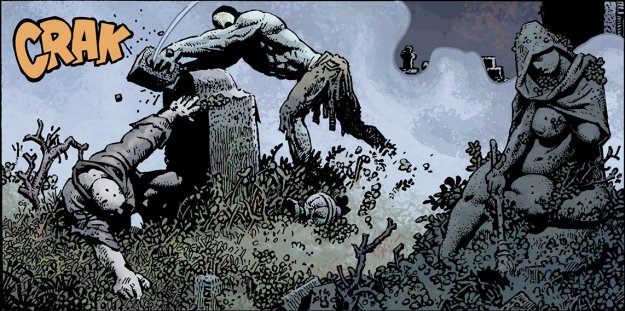 Hellboy: Being Human
Mike Mignola and Richard Corben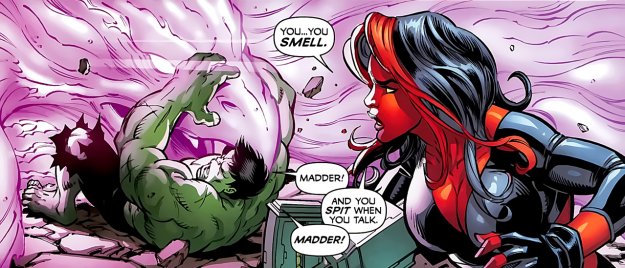 Incredible Hulks #628
Greg Pak and Tom Grummett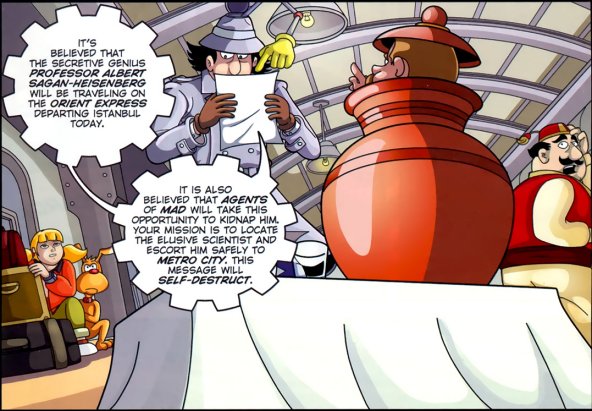 Inspector Gadget FCBD
Dale Mettam, Jose Coba and others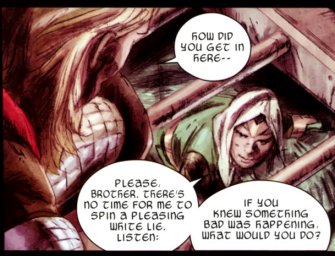 Journey Into Mystery #623
Kieron Gillen and Doug Braithwaite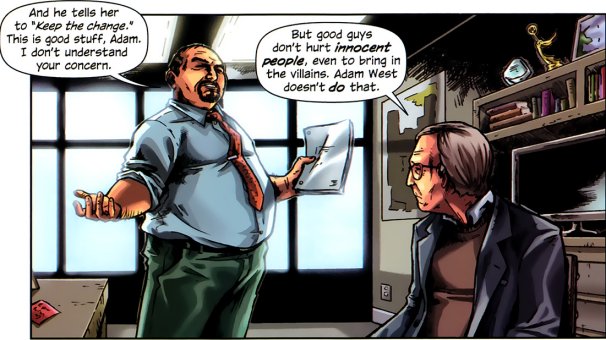 The Mis-Adventures of Adam West
Russell Dauterman, Reed Lackey and others

New Avengers #12
Brian Michael Bendis, Howard Chaykin and Mike Deodato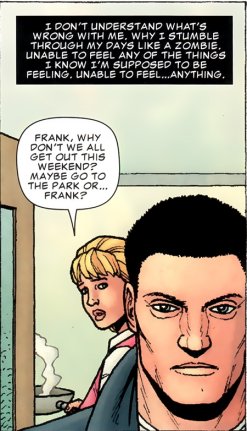 Punisher MAX #13
Jason Aaron and Steve Dillon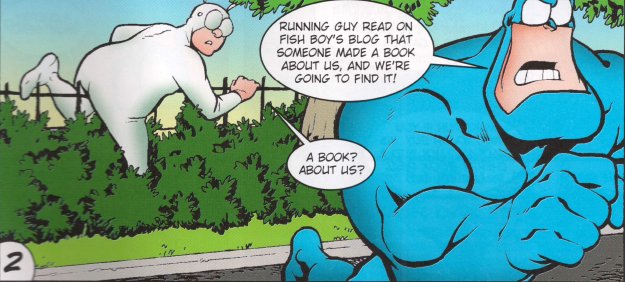 The Tick FCBD
Benito Cereno and Les McClaine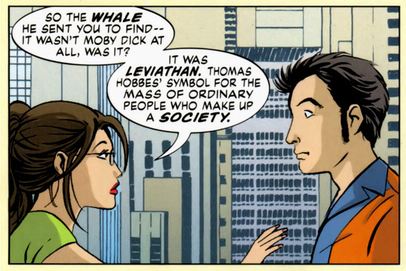 Unwritten #25
Mike Carey and Peter Gross
You know what comic I really enjoy these days but never talk about? Incredible Hulks. It's been pretty good since its name change, but I'm really starting to feel that the new twist on the Bruce/Betty relationship has become my new favorite thing about comics. It's this unique feeling of love/hate relationships double-dating in the same bodies that's so full of potential. There's a sequence in the latest issue where Hulk and Red She-Hulk are jumping towards a force field net that destroys anything it touches. The two bicker and are instructed by Amadeus Cho to shrink to their human forms to make it through. Once they do, Bruce and Betty have this awkward moment of greeting each other during the free-fall until retransforming and landing as Hulks.
"Hey."
"Hi."
*transform*
"You again?"
"Shut up!"
It's adorable. I hope the cancellation is another fakeout like Hercules becoming Herc.
Similar Posts: