December 30th, 2008 by
Gavok
| Tags:
doctor doom
,
fantastic four
,
jeph loeb
,
Marvel comics
,
namor
,
reed richards
,
thor
,
ultimate edit
,
ultimates
,
ultimatum
,
zarda
Previously, Hawkeye and Yellowjacket moved past their differences and saw common ground… I guess. Then Thing tried to comfort Sue, only to have her use her powers on him in her sleep.
Let's continue with the Fantastic Four theme by checking in with Reed and Namor.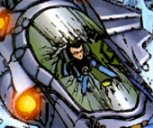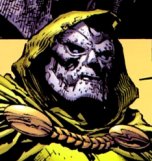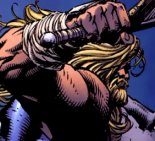 We're not even really exaggerating on Reed's behavior on those first two pages. The guy is really that dense within this story.
Thanks again to ManiacClown. I'm too tired to have anything witty to go with that.
Thor's hilarious adventures continue tomorrow.
Similar Posts: