November 12th, 2008 by
Gavok
| Tags:
doctor doom
,
iriffs
,
jeph loeb
,
Marvel comics
,
namor
,
reed richards
,
rifftrax
,
ultimate edit
,
ultimatum
Remember yesterday when the Fantastic Four pushed a bunch of water back into the ocean and then Reed went after Namor? I don't either.
Now Reed and Namor's fight is heating up. Let's see where it goes.
But first, a warning. You know how I've been replacing narration boxes with character theme songs? Well, funny thing, Dr. Doom doesn't have a theme song. Not unless you count his Capcom fighting game theme, but that doesn't have lyrics. I had to go an alternate route. Now enjoy the rest of the show!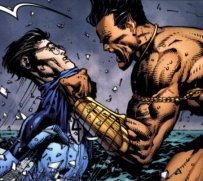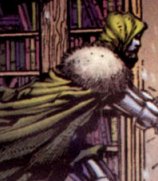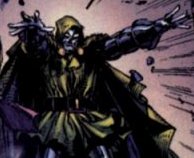 ManiacClown actually did stuff this time, so I thank him for it. Speaking of he and I teaming up, I got some very good news.
If you enjoyed Ultimate Edit and what's done so far of Ultimatum Edit, please give it a look. If you're a fan of Mystery Science Theater 3000, definitely give it a look. It's only a buck and the riffing is embedded into the movie already. C'moooon! Do it!
Back to the Edit, tomorrow we finish up the week with Charles Xavier explaining it all.
Similar Posts: