January 20th, 2014 by
Gavok
| Tags:
deadpool
,
panels
,
thunderbolts
I really don't know! Maybe next week will also come Monday night, but that's because I'm in the middle of a major deadline of one of the biggest articles I've ever written and I almost had to delay this entire week's update and merge it with next week's. By this time next week, I'll have a lot more breathing room.
In the meantime, I'm helped out by Matlock, Space Jawa and Gaijin Dan.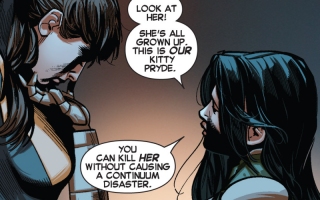 All-New X-Men #21
Brian Michael Bendis, Brandon Peterson and Brent Anderson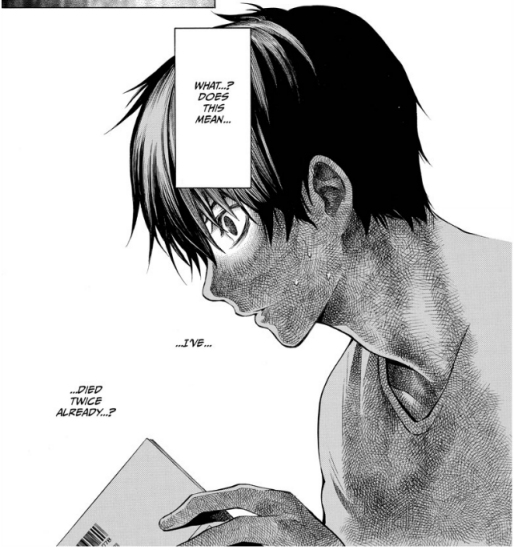 All You Need Is Kill #1
Hiroshi Sakurazaka, Ryosuke Takeuchi, Yoshitoshi ABe and Takeshi Obata

Batman: Li'l Gotham #10
Dustin Nguyen and Derek Fridolfs

Constantine #10
Ray Fawkes and Beni Lobel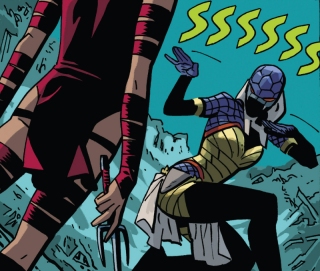 Daredevil #35
Mark Waid and Chris Samnee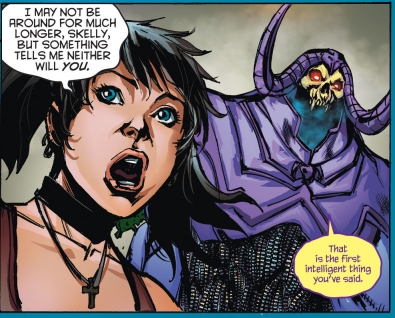 DC Universe vs. Masters of the Universe #4
Keith Giffen, Tony Bedard and Pop Mhan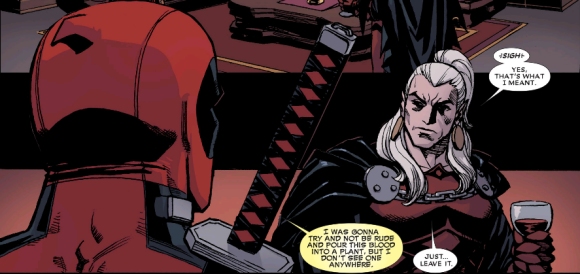 Deadpool: The Gauntlet #2
Briah Posehn, Gerry Duggan and Reilly Brown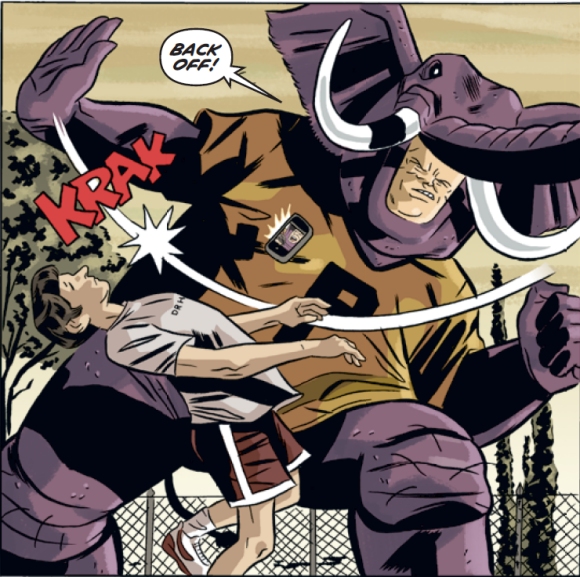 Down Set Fight! #2
Chad Bowers, Chris Sims and Scott Kowalchuk
Fantastic Four #16
Matt Fraction, Karl Kesel, Raffaele Ienco, Karl Kesel, Lee Allred and Joe Quinones
Forever Evil: Rogues Rebellion #4
Brian Buccellato, Scott Hepburn and Andre Coelho
Green Lantern Corps #27
Van Jensen, Robert Venditti, Bernard Chang and Sean Chen
Inhumanity: Superior Spider-Man
Christos Gage and Stephanie Hans
Li'l Battlestar Galactica
Art Baltazar and Franco
Mega Man #33
Ian Flynn and Powree
Miracleman #1
"The Original Writer", Garry Leach and Various
Night of the Living Deadpool #1 (Jawa's pick)
Cullen Bunn and Ramon Rosanas
Night of the Living Deadpool #1 (Gavin's pick)
Cullen Bunn and Ramon Rosanas
Powerpuff Girls #5
Troy Little
Secret Avengers #14
Nick Spencer, Ales Kot and Butch Guice
Sonic the Hedgehog #256
Ian Flynn and Tracy Yardley
Superior Spider-Man #25
Dan Slott, Christos Gage and Humberto Ramos
Superman/Wonder Woman #4
Charles Soule, Tony S. Daniel and Paulo Siqueira
Thunderbolts #20.NOW (Gavin's pick)
Charles Soule and Carlo Barberi
Thunderbolts #20.NOW (Matlock's pick)
Charles Soule and Carlo Barberi
Transformers: More than Meets the Eye #25
James Roberts, John Barber, James Raiz, Atilio Rojo and Livid Ramondelli
I'm not posting a YouTube link this week. Instead, I'm posting something far more special. Remember that show Perfect Strangers? The sitcom with Balki and Cousin Larry? Well, somebody made a video game out of it and it's the trippiest thing I've seen in a long time. Give it a go and follow your dreams!
Similar Posts: