January 5th, 2014 by
Gavok
| Tags:
panels
Such a lonely week. Only Space Jawa has my back. Then again, there wasn't much for me to read either. Ah, well.
At Den of Geek US, we had a huge article go up of the 101 comics creators to watch in 2014. I wrote a handful of the entries and was tasked with gathering most of the images. I guess doing 200+ installments of this ThWiP feature has paid off.
EDIT: Matlock was a little too slow on the draw and while I'm a little too tired/rushed to edit in his images to the article itself, here's what he has to offer this week.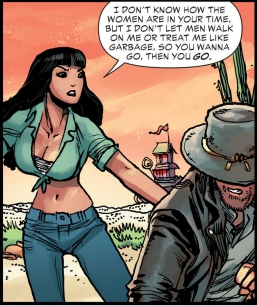 All-Star Western #26
Jimmy Palmiotti, Justin Gray, Jeff Johnson and Moritat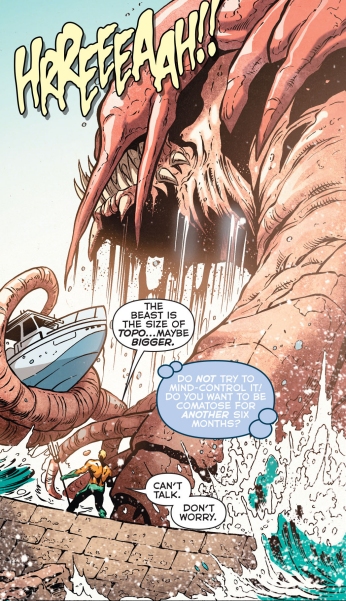 Aquaman #26
Jeff Parker, Paul Pelletier and Netho Diaz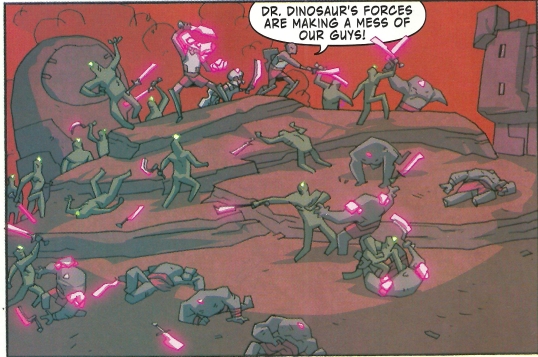 Atomic Robo: The Savage Sword of Dr. Dinosaur #4
Brian Clevinger and Scott Wegener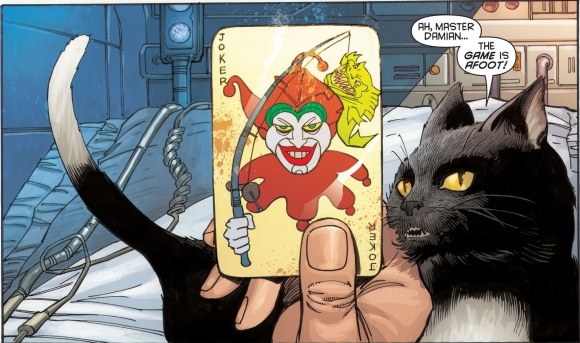 Damian: Son of Batman #3
Andy Kubert
Flash #26
Christos N. Gage and Neil Googe
New Avengers #13
Jonathan Hickman and Simone Bianchi
Red Lanterns #26
Charles Soule and J. Calafiore
Sonic Universe #59
Ian Flynn and Jamal Peppers
Superior Foes of Spider-Man #7
Nick Spencer and Rich Ellis
I'm thinking it's reached the point where Red Lanterns is becoming my favorite book at DC. It's just so much fun and– oh, that reminds me! Injustice: Year 2 is coming up in a week or so. Kind of awesome to see that series outlive the game it's based on to such an extent.
Even though she had nothing for me panel-wise this week, Was Taters did introduce me to this awesome mashup that I can't stop listening to.
Similar Posts: