February 24th, 2014 by
Gavok
| Tags:
deadpool
,
panels
All right! Taking a break from watching the WWE Network so I can… um… Hold on.
*takes a blogging break to watch Marty Jannetty vs. Ludvig Borga*
Sorry, where was I? Oh, right. The Network. It rules. Me and the other wrestling geeks at Den of Geek US listed certain PPVs that we plan to zero in on. Unsurprisingly, most of my choices are, "I hear this is terrible. I need to see it."
This week I'm helped out by Gaijin Dan and Space Jawa. Sadly, Dan gives us the final Dragon Ball Z panel, as the recolorings are going to be strictly graphic novel releases from now on. Too bad. I liked those entries.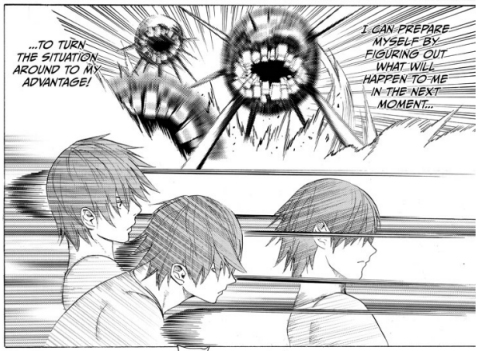 All You Need Is Kill #5
Hiroshi Sakurazaka, Ryosuke Takeuchi, Yoshitoshi ABe and Takeshi Obata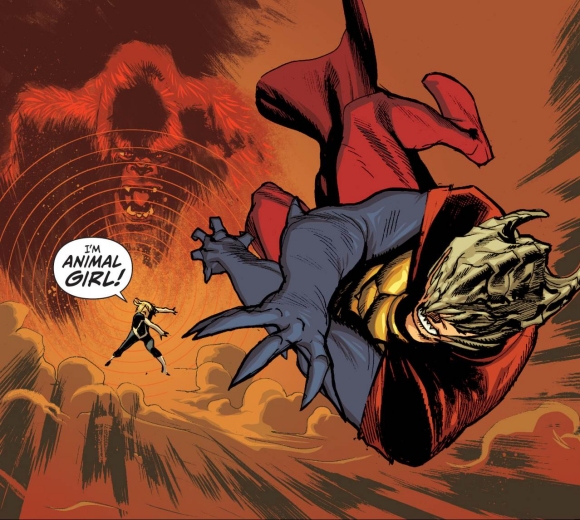 Animal Man #28
Jeff Lemire and Rafael Albuquerque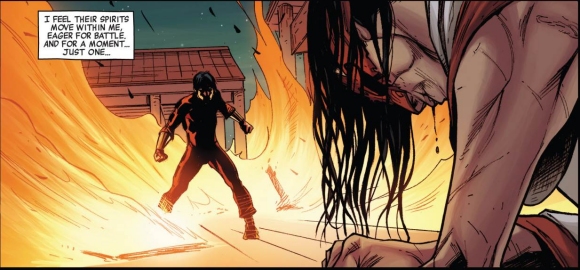 Avengers World #3
Jonathan Hickman, Nick SPencer and Stefano Caselli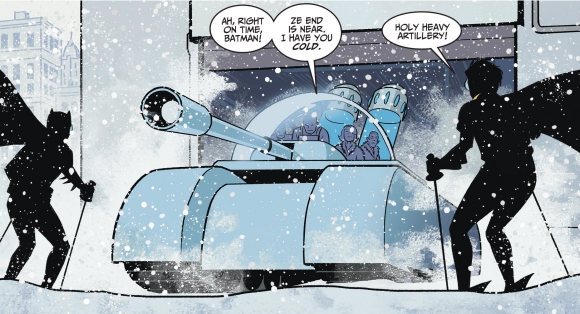 Batman '66 #28
Jeff Parker and David Williams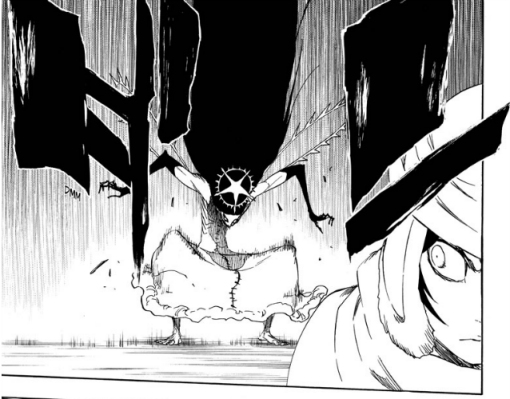 Bleach #568
Tite Kubo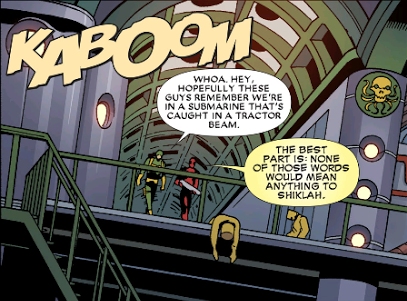 Deadpool: The Gauntlet #7
Brian Posehn, Gerry Duggan and Reilly Brown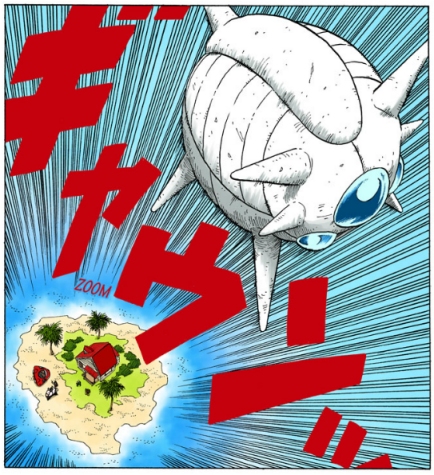 Dragon Ball Z #51
Akira Toriyama
Mega Man #34
Ian Flynn, Tyson Hesse and Patrick Spaziante
Naruto #664
Masashi Kishimoto
New Warriors #1
Christopher Yost and Marcus To
Night of the Living Deadpool #3 (Gavin's pick)
Cullen Bunn and Ramon Rosanas
Night of the Living Deadpool #3 (Jawa's pick)
Cullen Bunn and Ramon Rosanas
Nisekoi #110
Naoshi Komi
Punisher #2
Nathan Edmondson and Mitch Gerads
Scribblenauts Unmasked: A Crisis of Imagination #2
Josh Elder, Adam Archer and Ben Bates
Seraph of the End #11
Takaya Kagami, Yamato Yamamoto and Daisuke Furuya
Toriko #266
Mitsutoshi Shimabukuro
Wonder Woman #28
Brian Azzarello and Cliff Chiang
World Trigger #49
Daisuke Ashihara
The X-Files Conspiracy: Teenage Mutant Ninja Turtles
Ed Brisson and Michael Walsh
Huh. Didn't expect that crossover.
Mega Man is worth checking out, if only for the new Mega Man X backups. So far it's starting off with kind of an AniMatrix feel.
Was Taters showed me this and now you have to look at it too.
Similar Posts: