November 20th, 2011 by
Gavok
| Tags:
avengers academy
,
Batman
,
deadpool
,
nightwing
,
panels
Okay, going a little early on this one. In just a little bit, I'm off to Madison Square Garden to check out Survivor Series. If the entire arena is to be killed due to a cataclysm caused by Mark Henry's immense rage, know that I wanted to go out this way.
I'm joined by Space Jawa and Was Taters. Taters supplied a panel for Nightwing that, according to her, best describes her feeling on the book as a major Dick Grayson fan.
While I don't usually want to give out context, the panel right before the one I chose for Avengers Academy features Finesse breaking through a window while screaming, "LEAVE HIM ALONE!" and hitting Magneto in the face with a projectile escrima stick. Balls the size of Celestials.
Wait… does Red Hulk's voice sound like Deadpool?

Avengers #19
Brian Michael Bendis and Daniel Acuna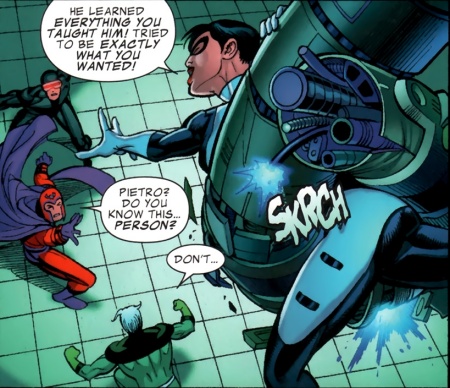 Avengers Academy #22
Christos Gage and Sean Chen
Batman #3 (Was Taters' pick)
Scott Snyder and Greg Capullo

Batman #3 (Gavin's pick)
Scott Snyder and Greg Capullo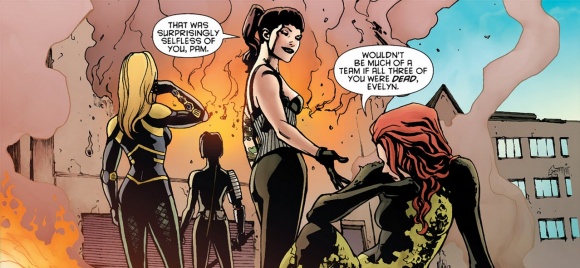 Birds of Prey #3
Duane Swierczynski and Jesus Saiz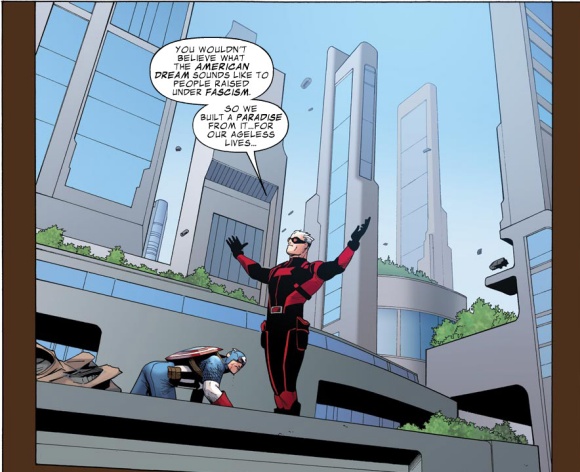 Captain America #4
Ed Brubaker and Steve McNiven

Captain Atom #3
J.T. Krul and Freddie Williams II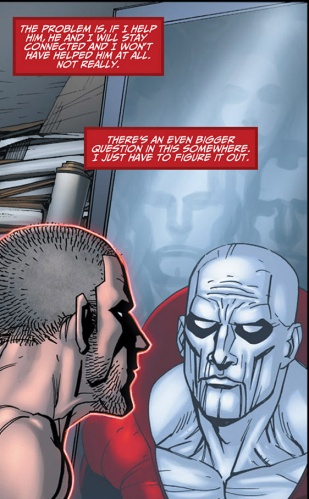 DC Universe Presents #3 (Deadman)
Paul Jenkins and Bernard Chang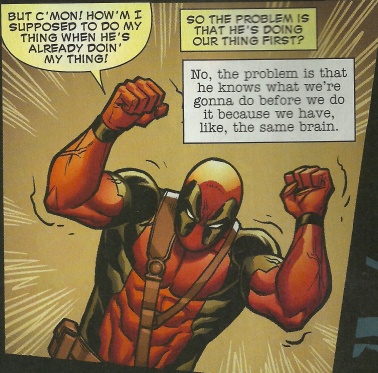 Deadpool #46
Daniel Way and Salva Espin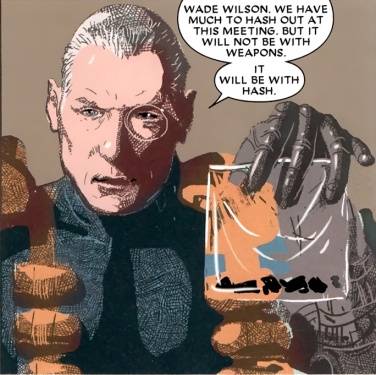 Deadpool MAX 2 #2
David Lapham and Kyle Baker
Green Lantern Corps #3
Peter J. Tomasi and Geraldo Borges
Incredible Hulk #2
Jason Aaron, Marc Silvestri, Whilce Portacio and Billy Tan
iZombie #19
Chris Roberson and Michael Allred
Justice League #3
Geoff Johns and Jim Lee
Legion of Monsters #2
Dennis Hopeless and Juan Doe
Nightwing #3 (Was Taters' pick)
Kyle Higgins, Eddy Barrows and Eduardo Pansica
Nightwing #3 (Gavin's pick)
Kyle Higgins, Eddy Barrows and Eduardo Pansica
Punisher #5
Greg Rucka and Marco Checchetto
Severed #4
Scott Snyder, Scott Tuft and Attila Futaki
Supergirl #3
Michael Green, Mike Johnson and Mahmud Asrar
Thunderbolts #165
Jeff Parker and Kev Walker
Ultimate X-Men #3
Nick Spencer and Paco Medina
Venom #9
Rick Remender and Stefano Caselli
Wonder Woman #3
Brian Azzarello and Cliff Chiang
Sorry about the lack of updates lately. I'll have the usual Brave New World tomorrow and the day after, I'll FINALLY have that stupid Summerslam thing finished.
In other news, this has been in my head for the past few days.
Similar Posts: