April 1st, 2012 by
Gavok
| Tags:
panels
It's Sunday, so that means it's time for This Week in Panels! Lot of good stuff came out this week.
Usually, I'd be accompanied by my usual crew of contributors like David Brothers, Was Taters, Space Jawa, Jody, luis and the others, but recently it's been brought to my attention that none of them are real. They're all figments of my imagination, linked to my amazing ability to make mathematical connections. Lately, I've been taking pills to help me with this problem, so I should be okay.
And go!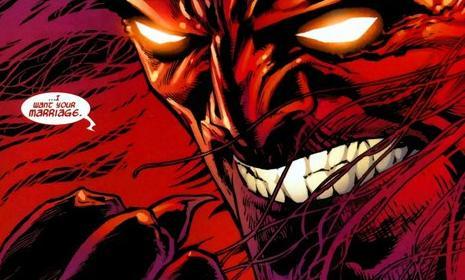 Amazing Spider-Man #544
J. Michael Straczynski and Joe Quesada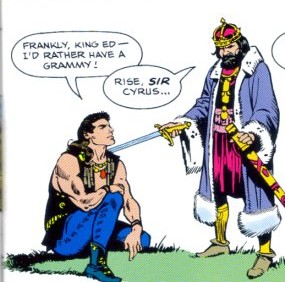 Billy Ray Cyrus #2
Paul S. Newman and Dan Barry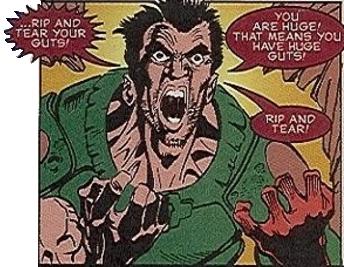 Doom
Steve "Body Bag" Behling, Michael "Splatter" Stewart and Tom "Gallows' Grindberg
Frankenstein #1
Dan Segall and Tony Tallarico
Identity Crisis #7
Brad Meltzer and Rags Morales
JLA vs. Predators
John Ostrander and Graham Nolan
Justice League: Cry for Justice #7
James Robinson, Mauro Cascioli, Scott Clark and Ibraim Roberson
Justice League International Annual #5
Gerard Jones and Kiki Chansamone
Married with Children: The Quantum Quartet #1
Todd S. Tuttle, Geoffrey White and Tom Richmond
NFL Superpro #1
Fabian Nicieza and Jose Delbo
Onslaught Reborn #5
Jeph Loeb and Rob Liefeld
President Evil #3
David Hutchison
Street Fighter II #3
Len Strazewski and Don Hillsman
Superman: At World's End
Tom Veitch and Frank Gomez
Tekken Saga #1
John Kim and Walter McDaniel
Ultimatum #4
Jeph Loeb and David Finch
Undertaker #5
Beau Smith and Manny Clark
Venom: Carnage Unleashed #4
Larry Hama and Andrew Wildman
Who Wants to be a Superhero?
Stan Lee and Will Conrad
WWF Krozor
Neville M. Meyer and Wayne J. Meyer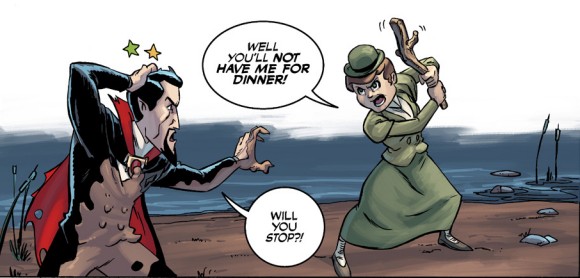 Dracula the Unconquered #1
Chris Sims and Steve Downer
:smug:
Real ThWiP update tomorrow.
(Seriously, though. President Evil was fucking terrible)
Similar Posts: