November 7th, 2010 by
Gavok
| Tags:
bane
,
Batman
,
bullseye
,
catwoman
,
crossfire
,
damian wayne
,
hawkeye
,
iron man
,
jason todd
,
jigsaw
,
namor
,
panels
,
spider-man
,
superboy
,
taskmaster
,
thor
Welcome to another great week of ThWiP! Lot of fun comic stuff this week. Bruce Wayne made a major announcement that's going to shake up the DC status quo. Frank Castle met up with a woman whose unmasking is likely to piss off SO MANY hardcore Punisher fans, more so than the Frankenstein fiasco. And panel contributor Was Taters believes the Red Hood image shows that it's only a matter of time before some crap writer tries to retcon Damian Wayne's heritage even further.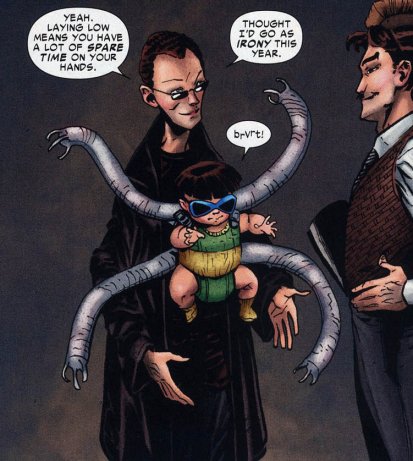 Amazing Spider-Man #647
Fred Van Lente, Max Fiumara and Various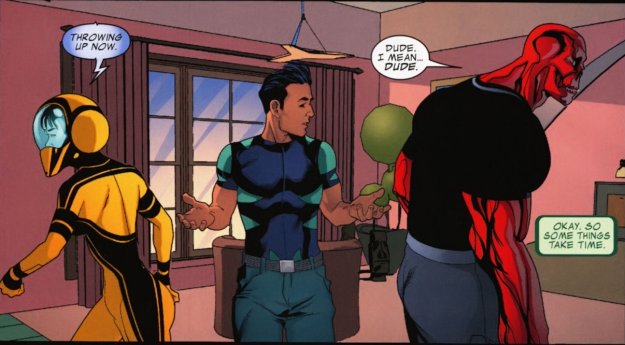 Avengers Academy #6
Christos Gage and Mike McKone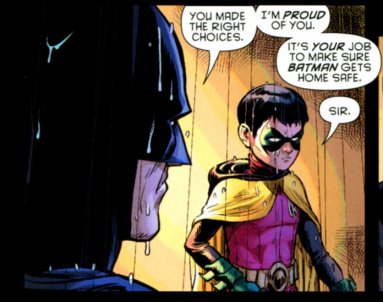 Batman and Robin #16
Grant Morrison, Cameron Stewart, Chris Burnham and Frazer Irving
Batman/Catwoman: Follow the Money
Howard Chaykin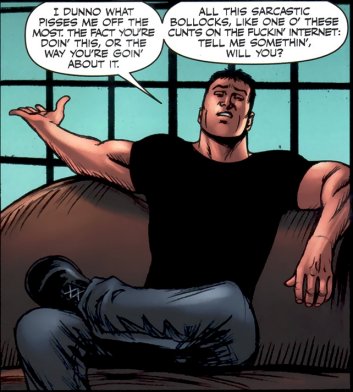 Boys #48
Garth Ennis and Russ Braun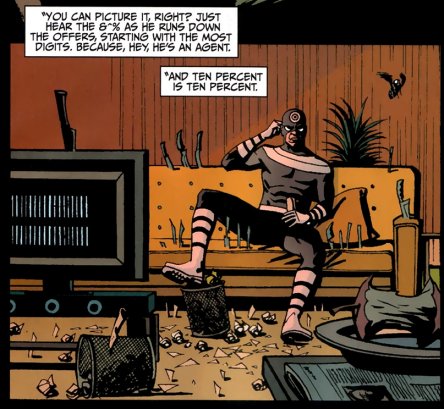 Bullseye: Perfect Game #1
Charlie Huston and Shawn Martinbrough

Chaos War #3
Greg Pak, Fred Van Lente and Khoi Pham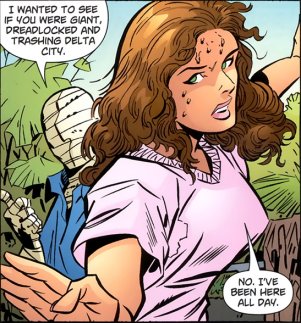 Doom Patrol #16
Brian Keene, Keith Giffen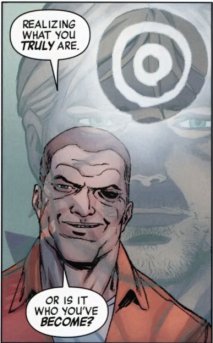 Hawkeye & Mockingbird #6
Jim McCann and David Lopez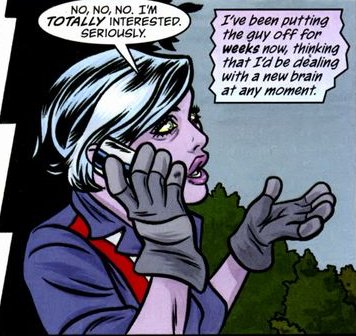 I, Zombie #7
Chris Roberson and Michael Allred

Invincible #75
Robert Kirkman and Ryan Ottley

Iron Man/Thor #1
Dan Abnett, Andy Lanning and Scot Eaton

Irredeemable #19
Mark Waid and Peter Krause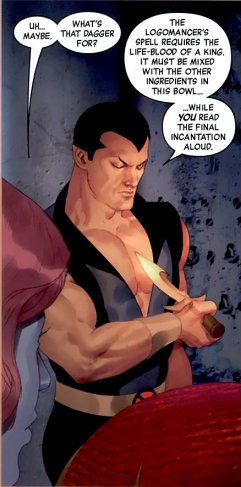 Namor: The First Mutant #3
Stuart Moore, Ariel Olivetti and Fernando Blanco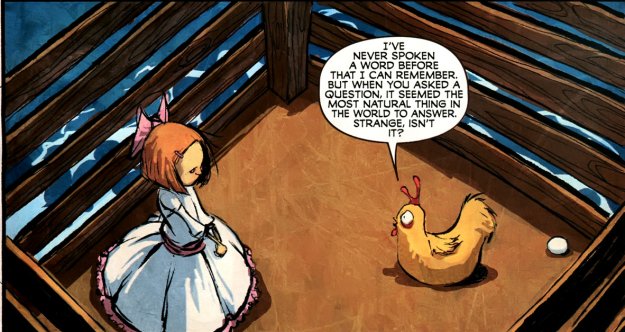 Ozma of Oz #1
Eric Shanower and Skottie Young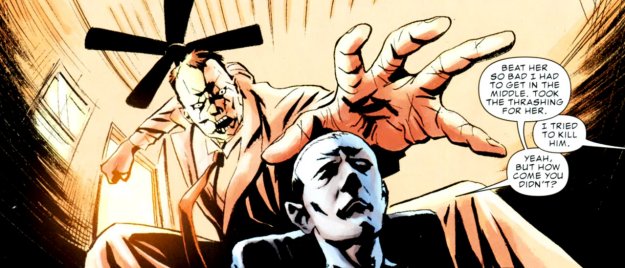 Punisher: In The Blood #1
Rick Remender and Roland Boschi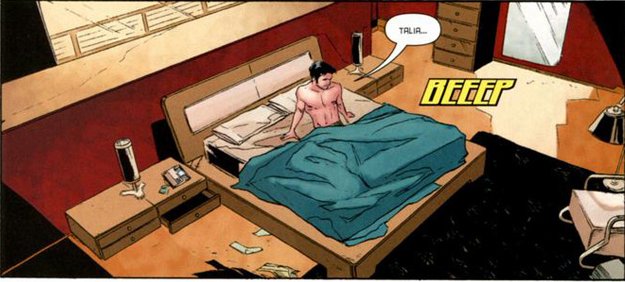 Red Hood: The Lost Days #6
Judd Winick and Jeremy Haun

Secret Six #27
Gail Simone and J. Calafiore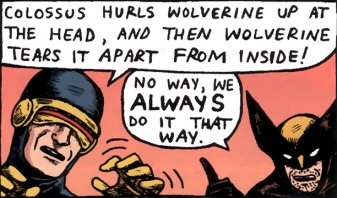 Strange Tales II #2
Jeffrey Brown and many others

Superboy #1
Jeff Lemire and Pier Gallo
Taskmaster #3
Fred Van Lente and Jefte Palo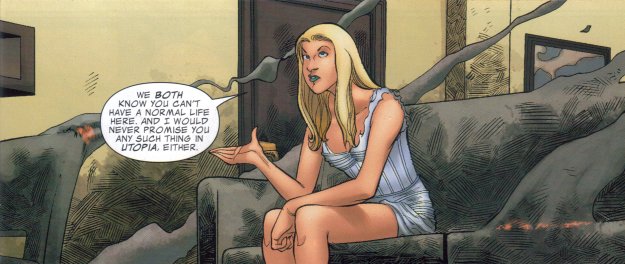 Young Allies #6
Sean McKeever and David Baldeon
Yeah, I had to use that panel. Those eyes, man… Those eyes. It's a depressing final issue, not by design, but because McKeever had to pack it in so early. #5 ended with, "Hey, we should start a team!" "NO!" because he wanted the following issues to build up to the characters actually becoming a team outside of one random adventure. Then thanks to the cancellation, #6 becomes, "I still think we should start a team!" "STILL NO!" THE END.
Taskmaster is my personal pick of the week, even as much as I enjoyed Batman & Robin. I really want to see Van Lente take this concept into an on-going.
Got a big series of articles coming this week for the wrestling fans. Check in starting on Thursday. In the meantime, here's a preview.
Similar Posts: