October 3rd, 2010 by
Gavok
| Tags:
agents of atlas
,
Batman
,
franken-castle
,
grodd
,
iron man
,
namor
,
panels
,
punisher
,
rhino
,
robin
,
spider-man
,
steve rogers
It's a sad week for ThWiP. Not because David, Was Taters and I were only able to scrounge up ten panels collectively due to being such a light week. No, it's because in one fell swoop, we've lost both Atlas and the Punisher being a supremely awesome stitched-up zombie thing. David Wolkin wrote up a good look at the finished status quo, but I'll try and toss in my two cents sometime in the next couple days.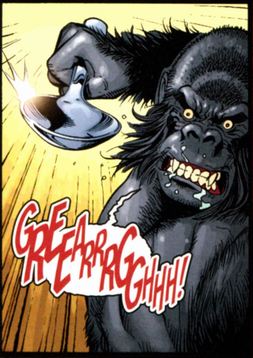 Action Comics #893
Paul Cornell, Sean Chen, Nick Spencer and RB Silva

Amazing Spider-Man #644
Mark Waid, Paul Azaceta, Stan Lee and Marcos Martin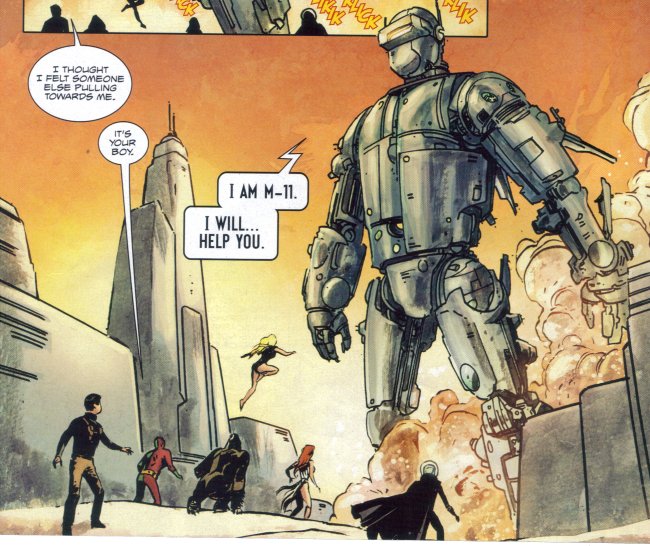 Atlas #5
Jeff Parker, Ramon Rosanas and Gabriel Hardman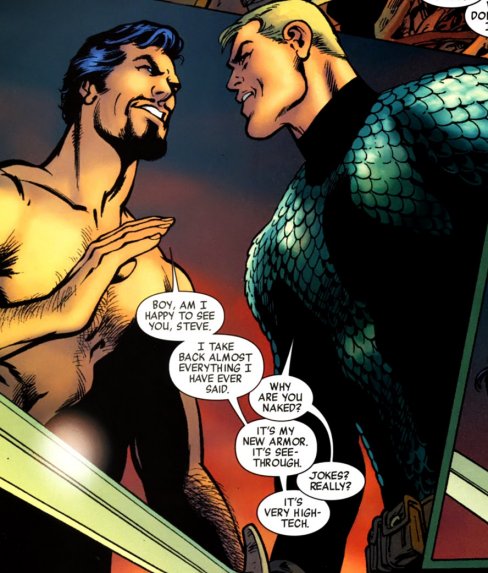 Avengers Prime #3
Brian Michael Bendis and Alan Davis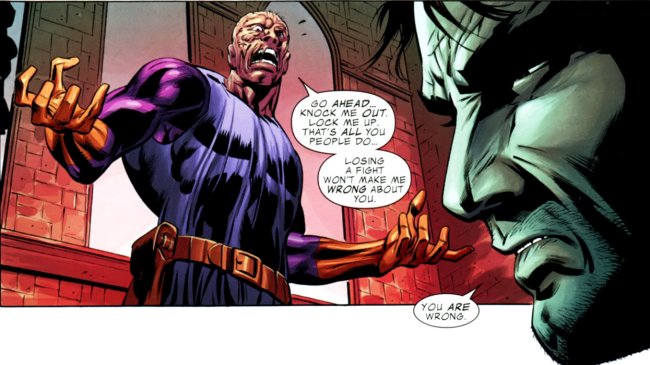 Captain America #610
Ed Brubaker, Butch Guice, Sean McKeever and Filipe Andrade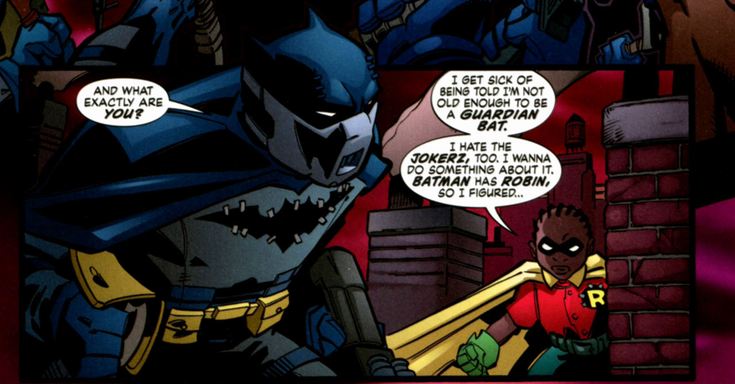 Detective Comics #869
David Hine and Scott McDaniel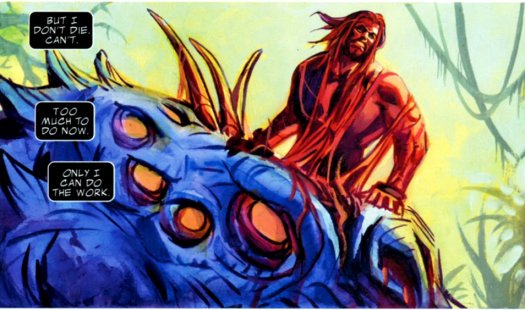 Franken-Castle #21
Rick Remender, Dan Brereton and Andrea Mutti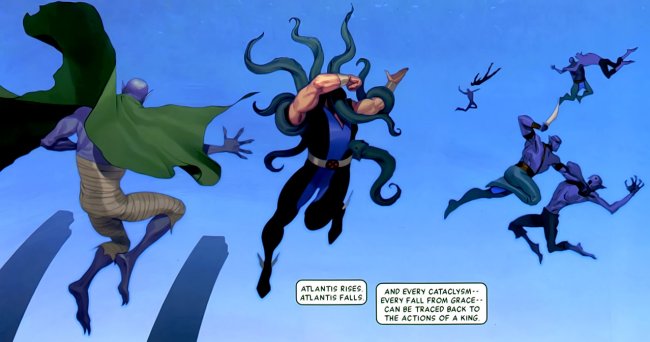 Namor: The First Mutant #2
Stuart Moore and Ariel Olivetti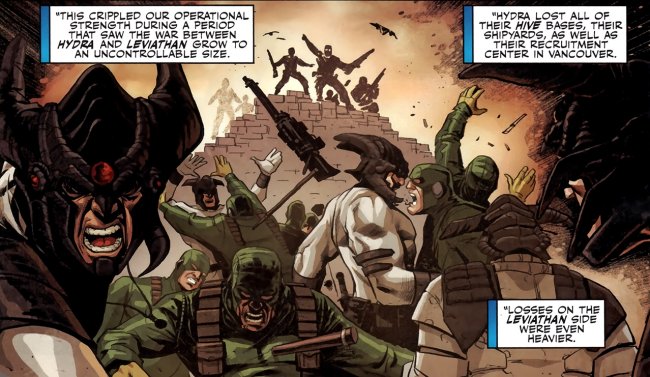 Secret Warriors #20
Jonathan Hickman and Mirko Colak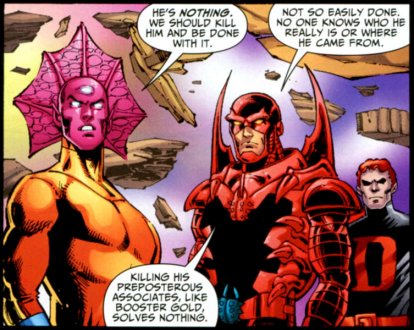 Time Masters: Vanishing Point #3
Dan Jurgens
Now that that's out of the way, who out there can I expect to see this week at New York Comic-Con? I'll be there all three days. David's making me wear a suit and by "making me" I mean "he and the Funnybook Babylon guys are wearing suits and I asked if I could join in and he just shrugged."
Naturally, whenever I hang out with David Brothers and David Uzumeri, it gives me an excuse to post this.
There's also a pretty good chance that I will challenge Chris Sims to a fight to the death, and if so, there's a good chance that I will die. In other words, this might be the final This Week in Panels. It's been fun!
Similar Posts: