February 6th, 2011 by
Gavok
| Tags:
azrael
,
booster gold
,
daken
,
deadpool
,
invincible
,
oz
,
panels
,
red hulk
,
she-hulk
,
thor
Blah blah, new week of panels. Listen, I just lost a lot of money and some very shady people may or may not be coming to do some unfortunate things to my fingers, so I have to make this quick. Just me this time around, flying solo.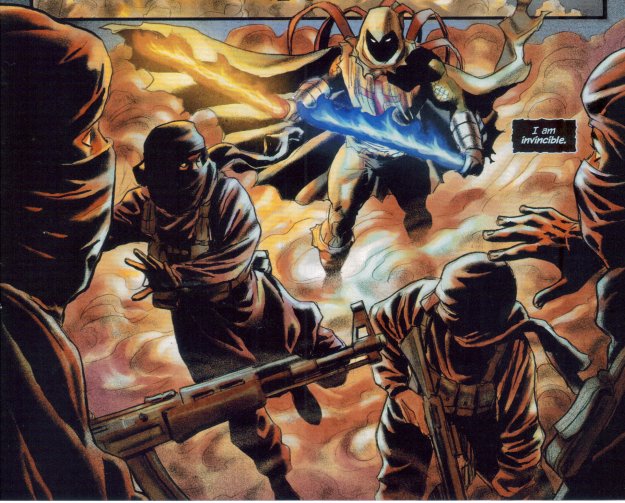 Azrael #17
David Hine and Cliff Richards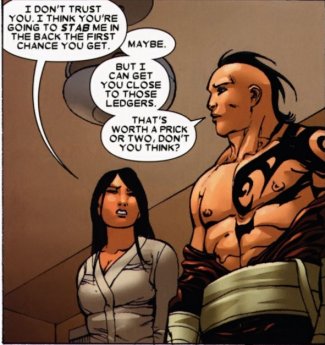 Daken: Dark Wolverine #5
Daniel Way, Marjorie Liu and Giuseppe Camuncoli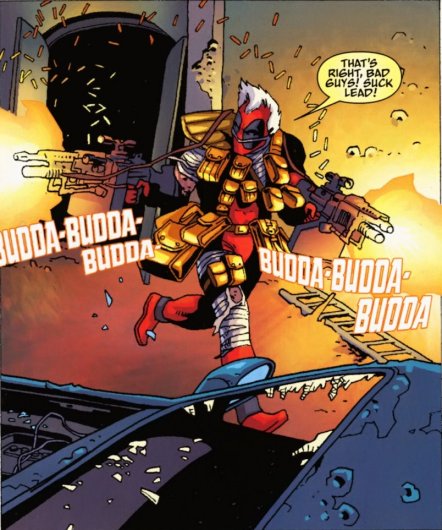 Deadpool & Cable #26
Duane Swiercynzski and Leandro Fernandez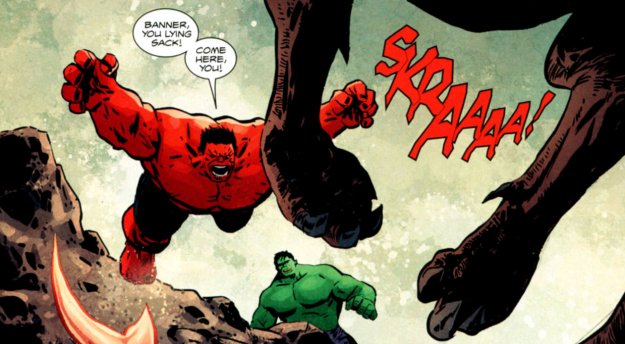 Hulk #29
Jeff Parker, Gabriel Hardman and Ben Oliver

Invincible #77
Robert Kirkman and Ryan Ottley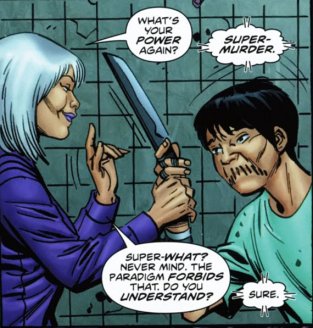 Irredeemable #22
Mark Waid and Peter Krause

Ozma of Oz #4
Eric Shanower and Skottie Young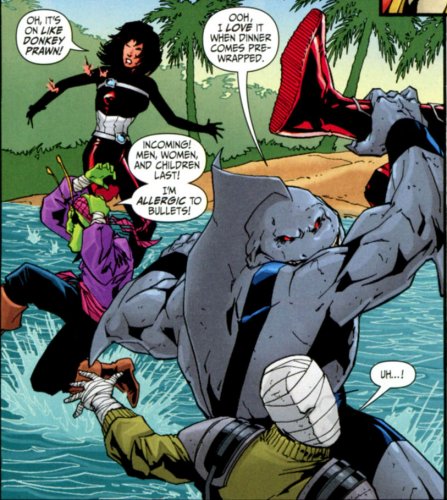 Secret Six #30
Gail Simone and Jim Calafiore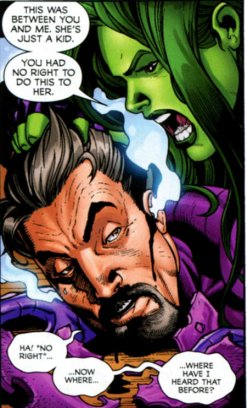 She-Hulks #4
Harrison Wilcox and Ryan Stegman

Time Masters: Vanishing Point #6
Dan Jurgens and Norm Rapmund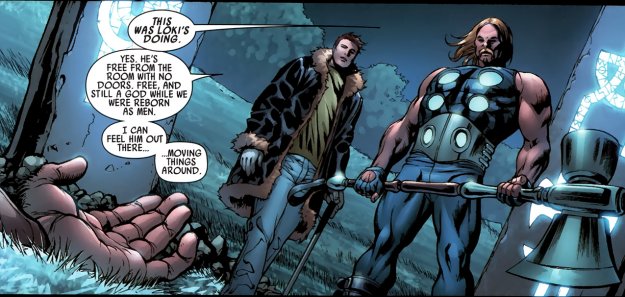 Ultimate Thor #4
Jonathan Hickman and Carlos Pacheco
Azrael was fucking awesome this week… right until the "To be concluded" graphic on the last page. Goddamn low sales.
Invincible is finally picking up with a very interesting new direction, but Kirkman REALLY needs to take it easy on the graphic violence. It's cool every once and a while, but it's reaching the point of asking if you want fries with your ketchup.
Similar Posts: