July 18th, 2010 by
Gavok
| Tags:
agents of atlas
,
authority
,
Batman
,
blue beetle
,
booster gold
,
deadpool
,
gorilla man
,
iron man
,
kraven
,
magog
,
noir
,
panels
,
spider-man
,
wolverine
It's the special Awesome Motorcycle Shots Edition of ThWiP. Yeah, go read Gorilla Man if you haven't already. With Astonishing Spider-Man & Wolverine, I could have used a panel involving the big surprise villain (and he is both big AND a surprise), but I think it's better for you to see that reveal yourself.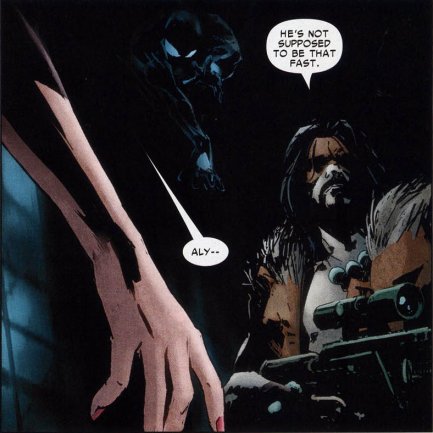 Amazing Spider-Man #637
Joe Kelly and Michael Lark among others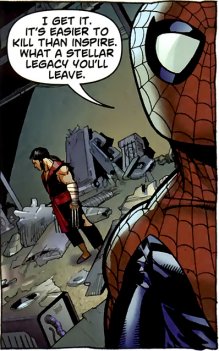 Astonishing Spider-Man & Wolverine #2
Jason Aaron and Adam Kubert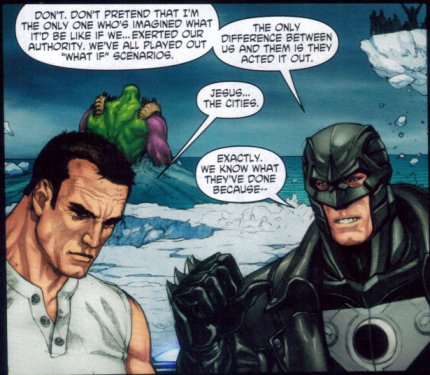 Authority: The Lost Year #10
Grant Morrison, Keith Giffen and Brandon Badeaux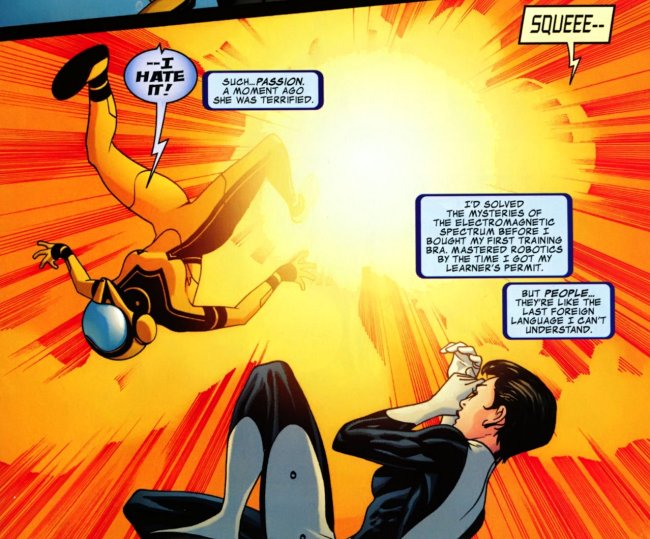 Avengers Academy #2
Christos Gage and Mike McKone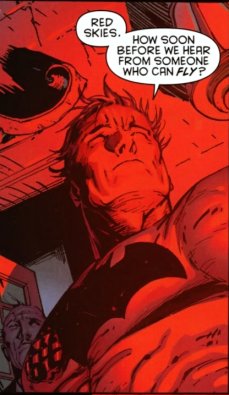 Batman #701
Grant Morrison and Tony Daniel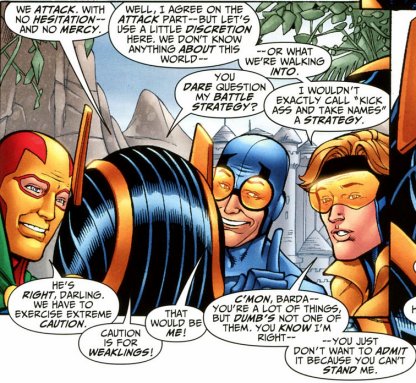 Booster Gold #34
Keith Giffen, J.M. DeMatteis and Chris Batista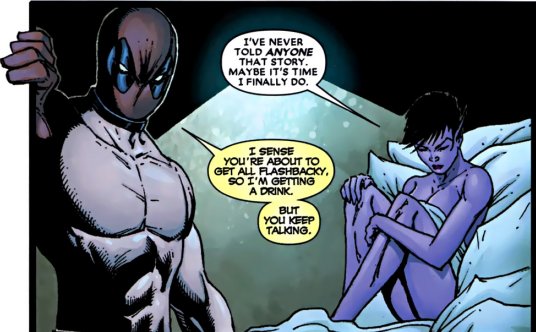 Deadpool Corps #4
Victor Gischler and Rob Liefeld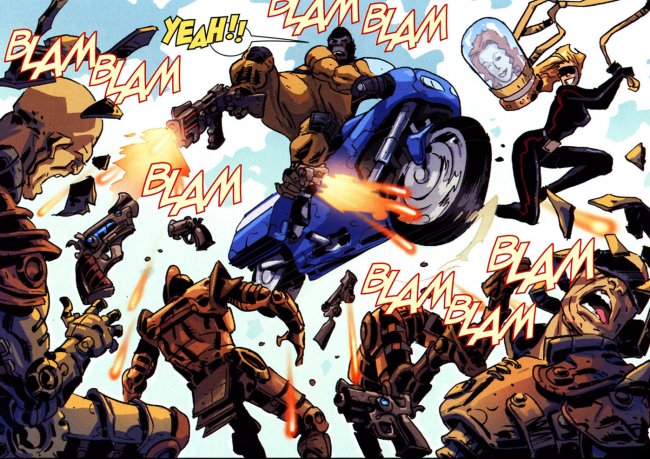 Gorilla Man #1
Jeff Parker and Giancarlo Caracuzzo

Invincible Iron Man #28
Matt Fraction and Salvador Larroca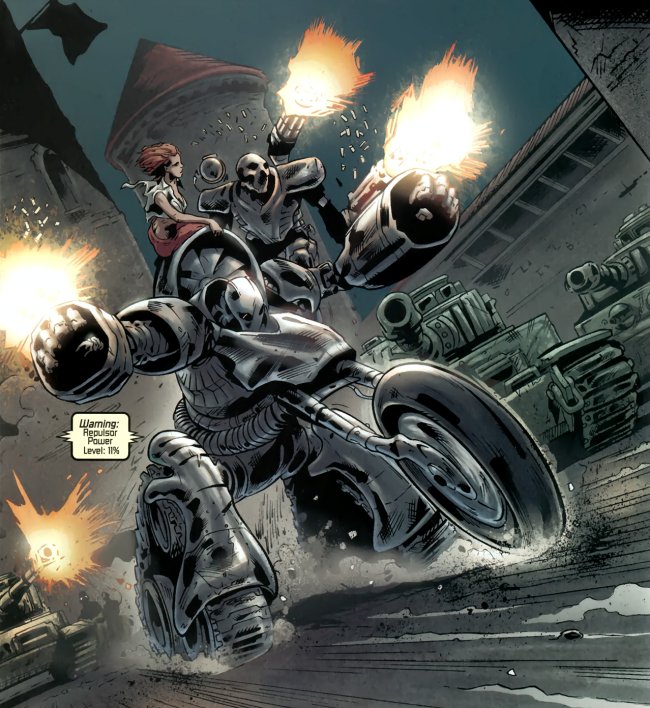 Iron Man Noir #4
Scott Snyder and Manuel Garcia

Justice League: Generation Lost #5
Judd Winick, Keith Giffen and Aaron Lopresti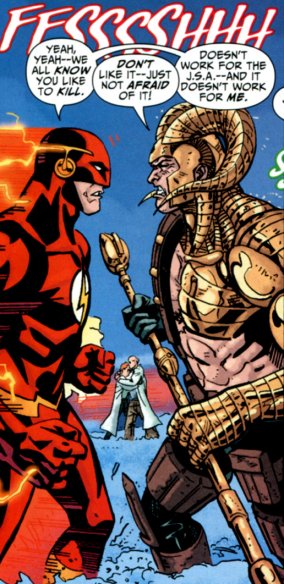 Magog #11
Scott Kolins
X-Men Origins: Deadpool
Duane Swierczynski and Leandro Fernandez
Magog is some of the best Scott Kolins art I can ever remember seeing. I didn't even realize he was doing the art until after finishing the comic and recalling that he took over the writing duties from Giffin.
And completely baseless speculation, but I'm calling it right now: that Blue Beetle in that Booster Gold panel isn't really from the JLI era. He's the Blue Beetle that Booster saved via time travel. Watch me be wrong, but hope I'm right.
Similar Posts: